Star Of The Week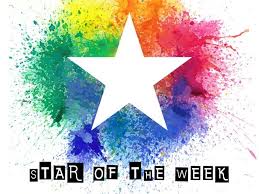 Each week, the teachers will choose a child from their class to be Star of the Week. Children are chosen for excellent work, fantastic effort, good behaviour choices or going over and above our expectations.
Children will be awarded a certificate during assembly. In KS2 children will spend some time with a member of the Senior Leadership team on Friday to have a chat about their achievement, while enjoying a hot chocolate and biscuit.
Let's see who has amazed us this week!
Star of the Week w/c 7th June
Class

Name

Reason

R1
Kylen

For good sharing in maths.

R1
Ashley

For good sharing in maths.

R2
Lauren

For excellent reading of CVC words.

R2
Tariq

For excellent reading of digraphs and trigraphs.

1.1
Samuel

For fantastic sentences in English.

1.1
Jasmine

For having great discussions in RE.

1.2
Israel

For being a kind friend.

1.2
Erlin-Styles

For excellent blending during phonics.

2.1

Angel

For being an excellent role model.

2.1

Kingdavid

For good work in Science.

2.2
Warren

For being a kind friend.

2.2
Nana

For being very helpful.

3.1
Tasha
For always showing kindness and having a positive attitude as well as working hard to make sure her work is beautifully presented.
3.2
Kyra
For the most fabulous day on Thursday! Kyra got 2 stickers from Mrs Johnstone for being polite, house points from Mrs Pope because of her work of art and a badge from me for her consistent excellent behaviour and kindness.
4.1
Daphne
For giving up her own time to help others in need
4.2
Anne-Marie
For being a kind, helpful and happy member of our class!!:)))

Thank you, Anne-Marie.

5.1
Esatu
For making a super effort with her assessments and making a great improvement with her Maths test scores!
5.2
Kylie
For being so motivated and positive during her assessments this week. Well done Kylie!
6.1
Andreas
For writing an excellent letter of complaint.
6.2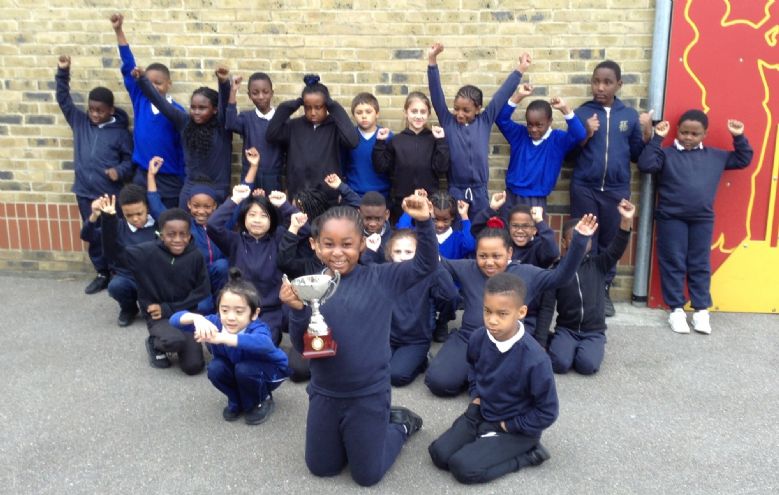 Well done to Class 3.2 for completing the most laps in Key Stage 2. A great effort!