Year 2
Welcome to Year 2!
In Year 2 we do lots of great learning. We continue to progress in our phonics, we continue to become confident readers and we carry on becoming strong mathematicians. Every day we have a Maths and English lesson. In the afternoons we do RE, PE, Art, Topic – where we learn about the world and people who came before us and we also take part in Music and PSHE lessons.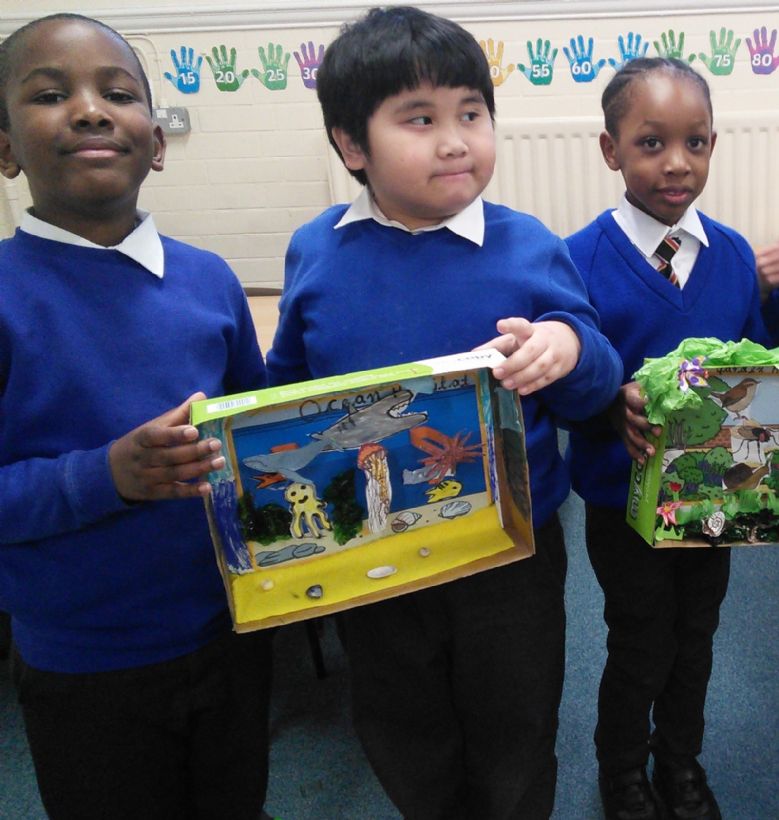 Staff
The teachers in Year 2 are Mrs Nicola and Miss O'Halloran.
What are Year 2 learning?
In Computing, the children learned how to edit their own photos using different effects.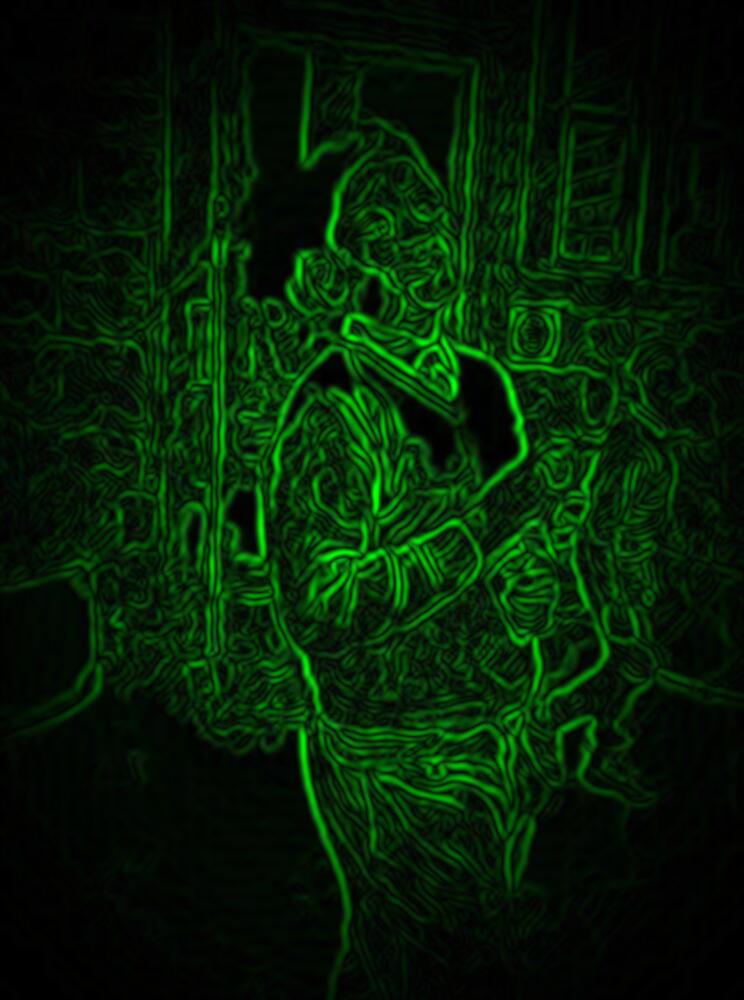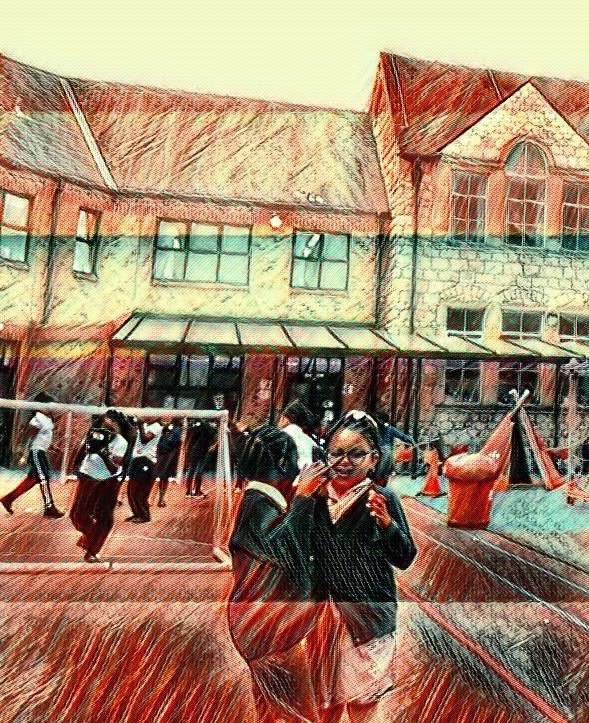 In maths, we have been learning all about measurement.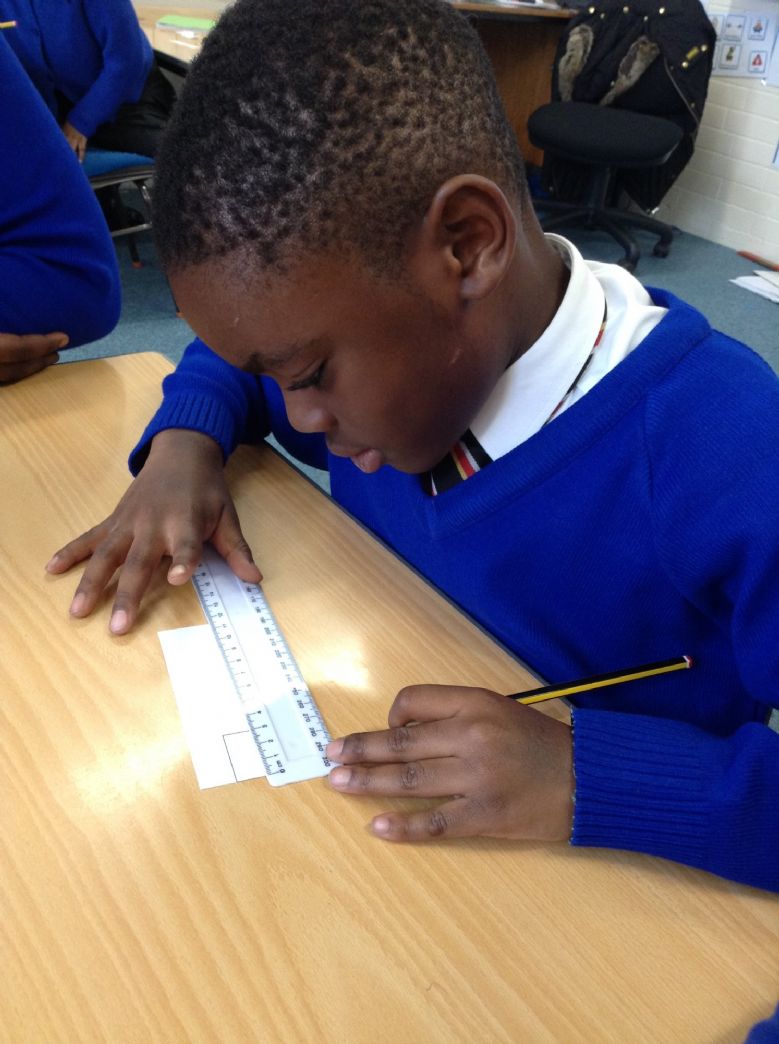 Hatching Chicks!
Year 2 would like to share some 'egg-citing' news! A farmer came on Tuesday 20th April with a special delivery of eggs in an incubator and by Thursday the special eggs had started to hatch into little chicks.
A little yellow chick appeared first, followed by a ginger, a grey one and overnight two black chicks had also joined the brood.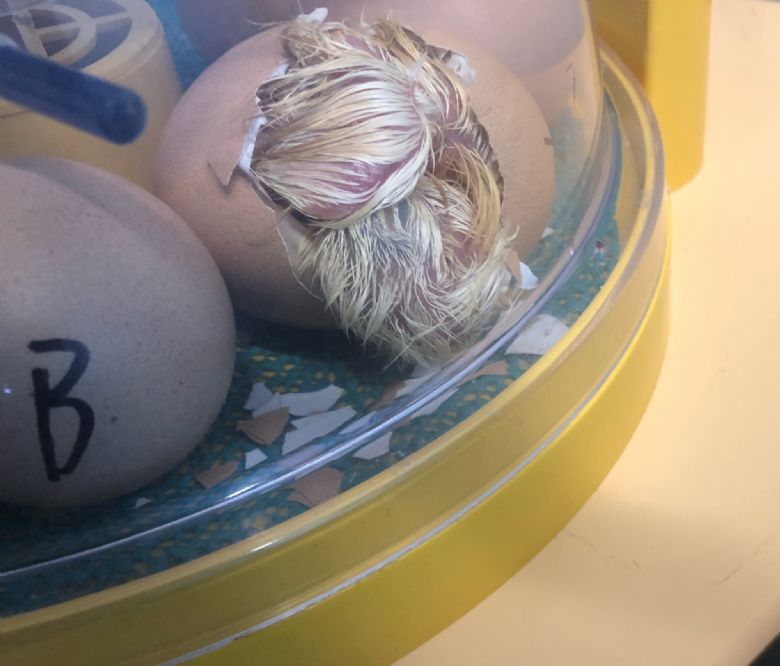 It has been an amazing learning experience for us all; there was a real buzz across the school and a live webcam was set up so everyone could share in the experience.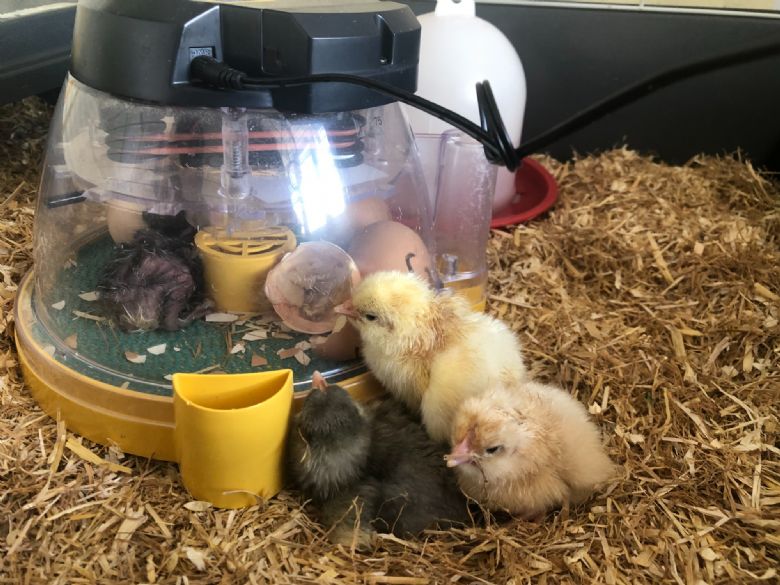 We created our own list of rules about how to care for the eggs and chicks. It is a responsibility we have taken very seriously. We all agreed to use gentle voices so as not to scare the chicks.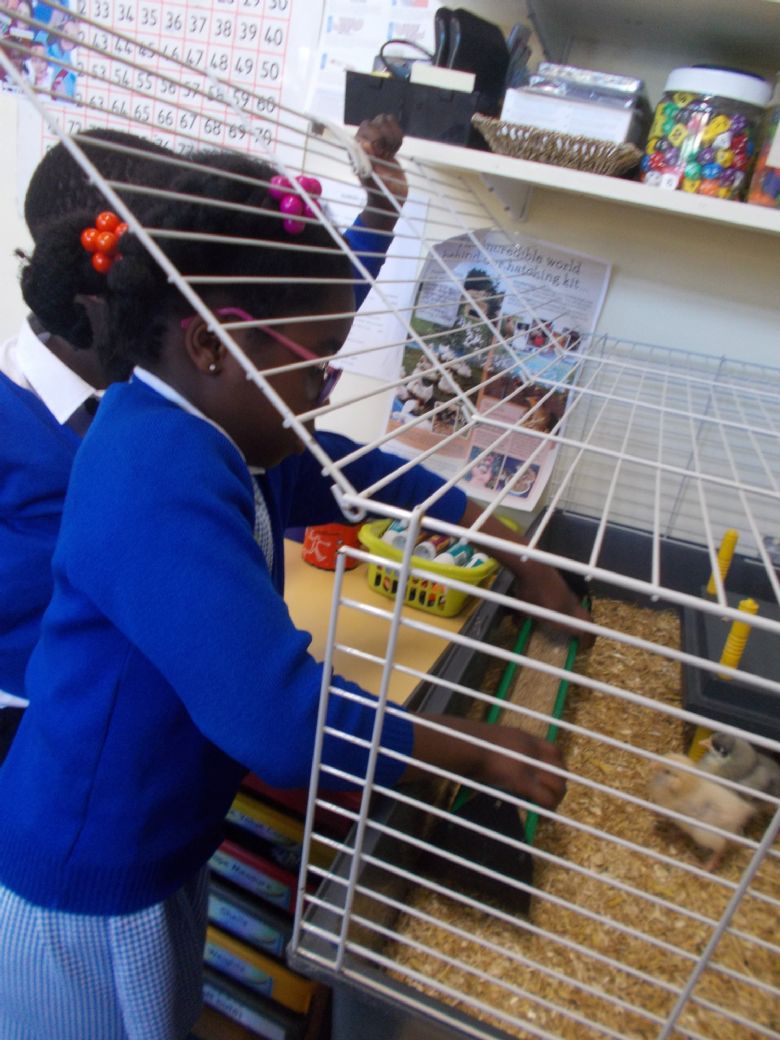 Once the eggs had hatched we waited for them to fluff up and transferred them to their brooding cage. Can you believe they've grown already so much in one week? They will need more space very soon so they will be going back to the farm where they can roam around freely.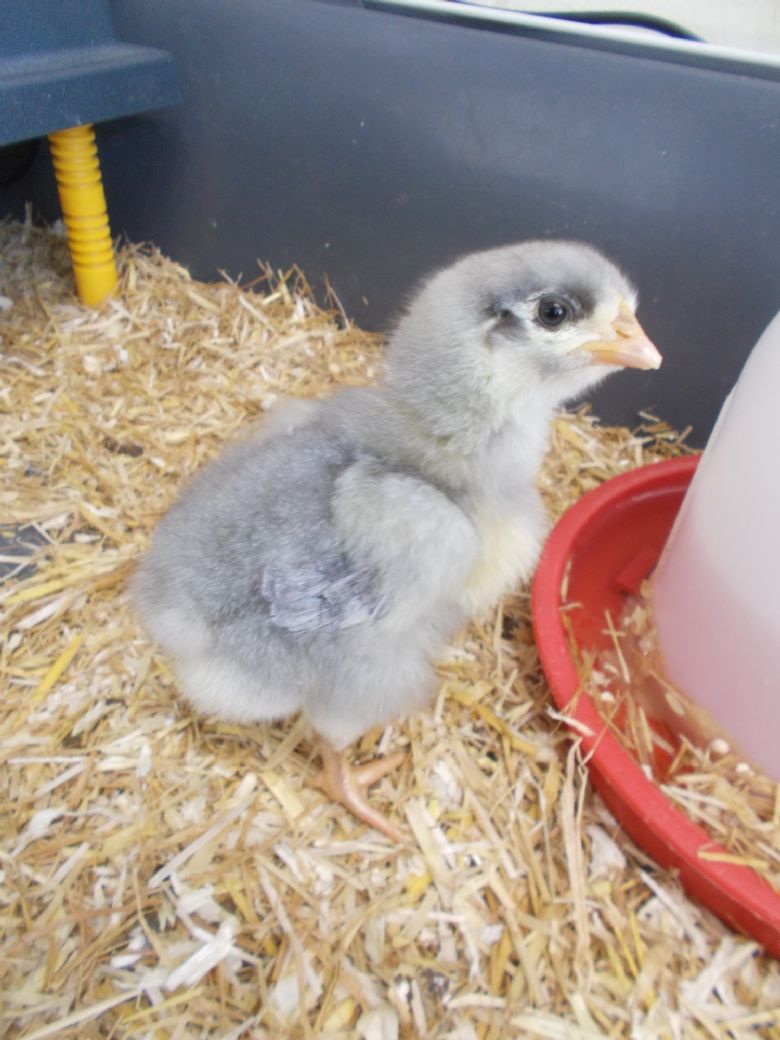 This has been amazing experience and we will never forget the little chicks!
Home Reading
Our home reading books get changed every week and you will receive a new book every Thursday – ready to read over the weekend and return to us on a Monday. We give the children homework every Friday – which normally consists of a Maths piece, an English piece and some spellings. The children have two PE lessons a week: PE for 2.1 is Thursday and Friday, PE for 2.2 is on Tuesday and Friday.
Half Termly Curriculum
This half term in Science we are focusing on Living Things and their Habitats. In Geography we are comparing life in the UK with life in Tanzania. We will continue following Inspire Maths by consolidating our understanding of multiplication and division. We will then be learning all about time and length. In English we will be learning the Letters and Sounds Phase 6 spelling rules. This will include learning about suffixes, the groups of letters which we can add to the end of a word to change it. We will also continue to improve our reading comprehension skills through the use of VIPERS. VIPERS is an acronym to aid the recall of the 6 reading domains as part of the UK's reading curriculum. These are: vocabulary, infer, predict, explain, retrieve and sequence. In RE will be reflecting upon the three practices of Lent and we will be making our own Lenten promises.