Year 2
Welcome to Year 2!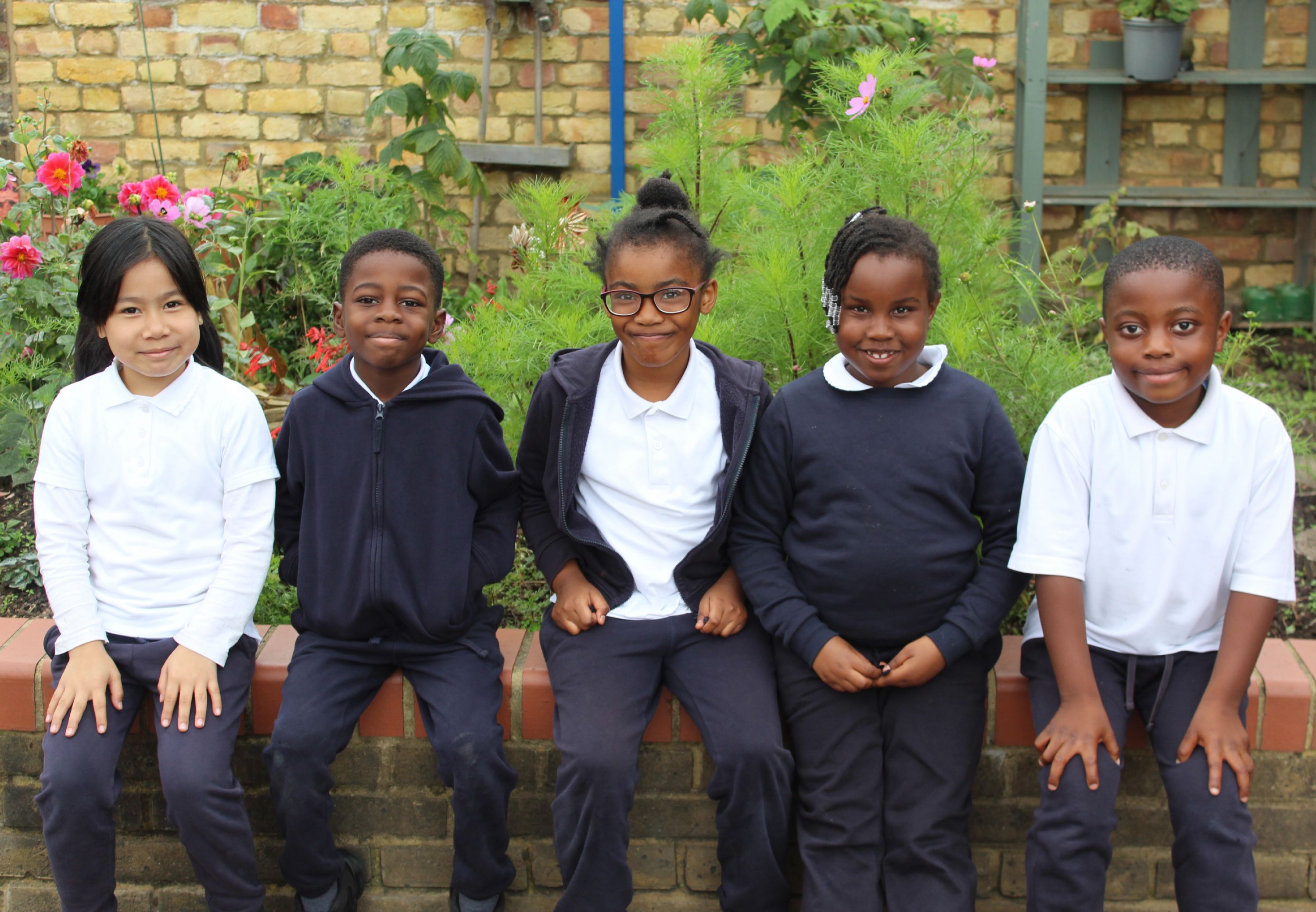 Hello and welcome to Year 2!
We have a fun and busy year ahead of us where we will continue to build upon everything we have learnt so far. In addition, we will have many opportunities that will help us to grow and become more confident. We will enjoy learning new topics and learning the Year 2 Curriculum in preparation for the KS1 Assessments in May.
The following information and resources are to support you and to keep you updated on our learning journey in Year 2.
Year Group Team
Miss Termuci
Mrs Nicola
Mrs Miranda
P.E
Year 2 have their PE lessons on a Monday and a Friday. On PE days it is expected that children come to school in their PE kit. This is a plain white t-shirt, plain blue tracksuit bottoms or shorts and plain black/white trainers or plimsolls. Children should also ensure that they do not wear earrings on PE days for health and safety reasons.
Homework/Home Reading
Homework is set on Google Classroom every Thursday. Maths homework is generally set on the My Maths website. Practice of the 2x, 3x, 5x and 10x tables can be done on the Times Table Rock Stars website.
Each week children will be provided with a reading and library book to support their reading at home. It is recommended that children read for at least ten minutes/day.
All homework should be completed and returned by Tuesday. Homework set on Google Classroom should be handwritten and completed in the homework books provided.
Useful Weblinks
What are Year 2 learning this week?
English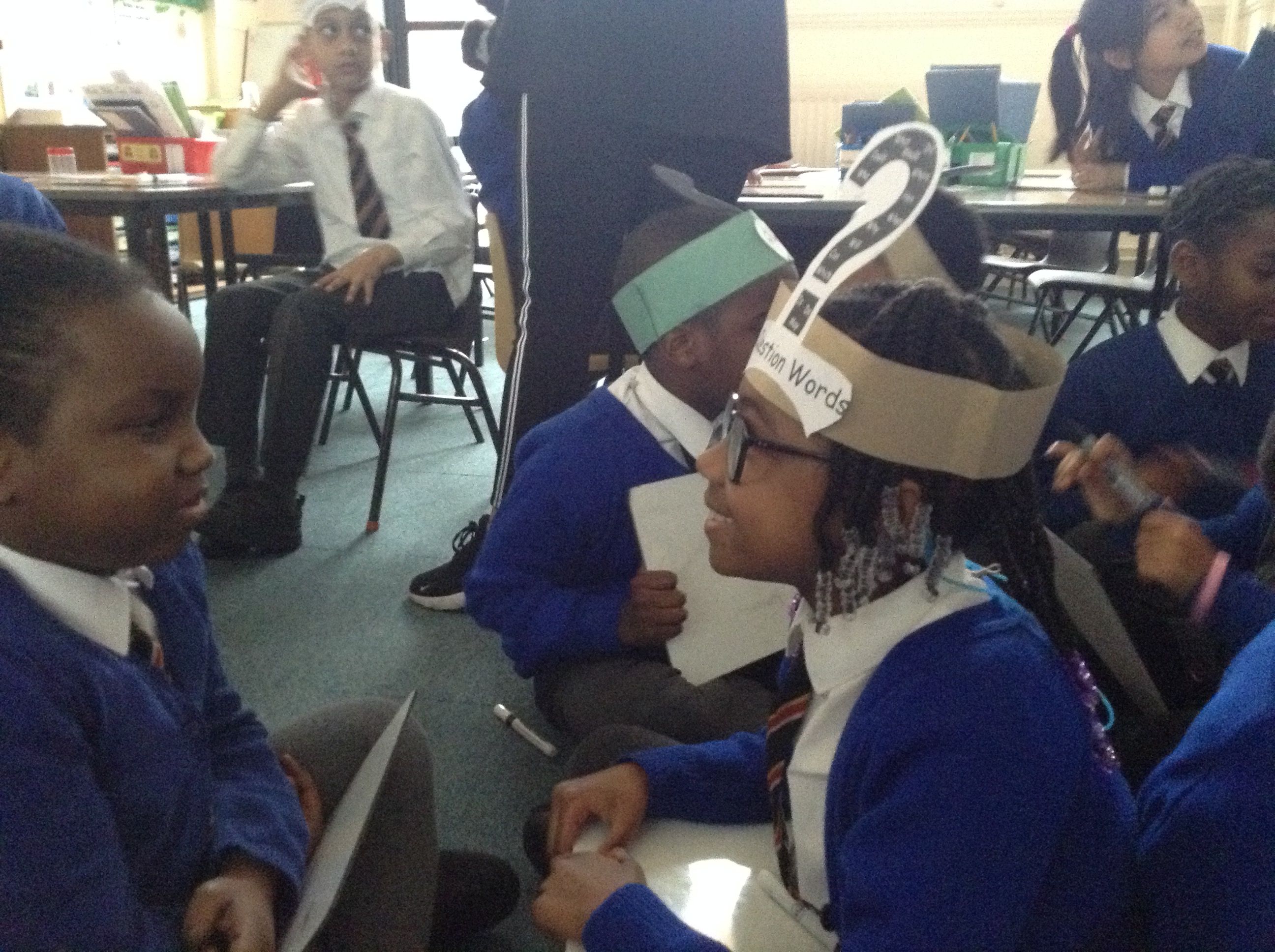 Reflecting on our book of the week 'The Ant and the Grasshopper', children explored dialogue through drama. They acted out the parts and had different opinions, expressing these during a class debate and when writing their scripts together. Additionally, children practised when and how to use question marks correctly.
Maths
In Maths, we have started the Unit of Multiplication. Children have converted repeated addition sentences into multiplication sentences by identifying how many groups and how many in each group.
Science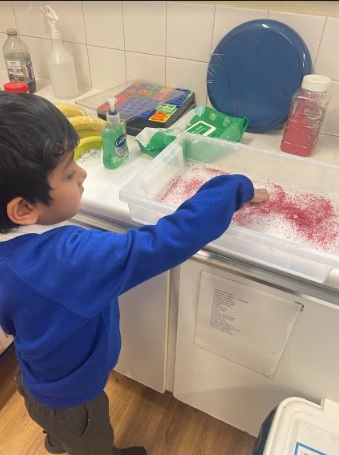 In science, we have continued to learn about Animals including Humans. This week, we have focused on hygiene, in particular germs. Using a tray of water (to represent our skin), and glitter (to represent germs), we conducted an experiment to observe how soap could assist in cleaning germs found on human skin.
RE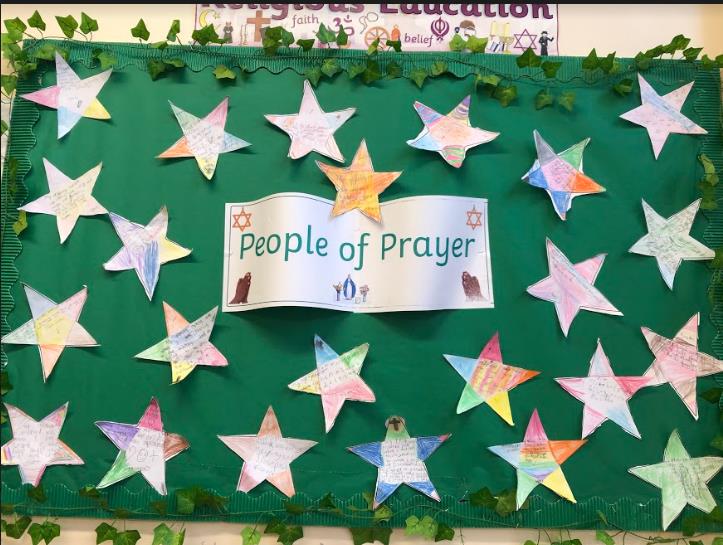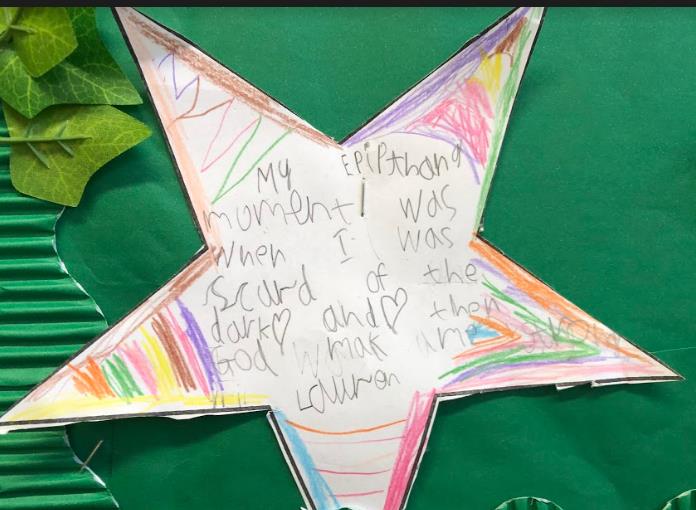 In RE, Year 2 reflected on the Feast of the Epiphany and what it means to us. We reflected on what makes us a star and shared our very own Epiphany moments.
Computing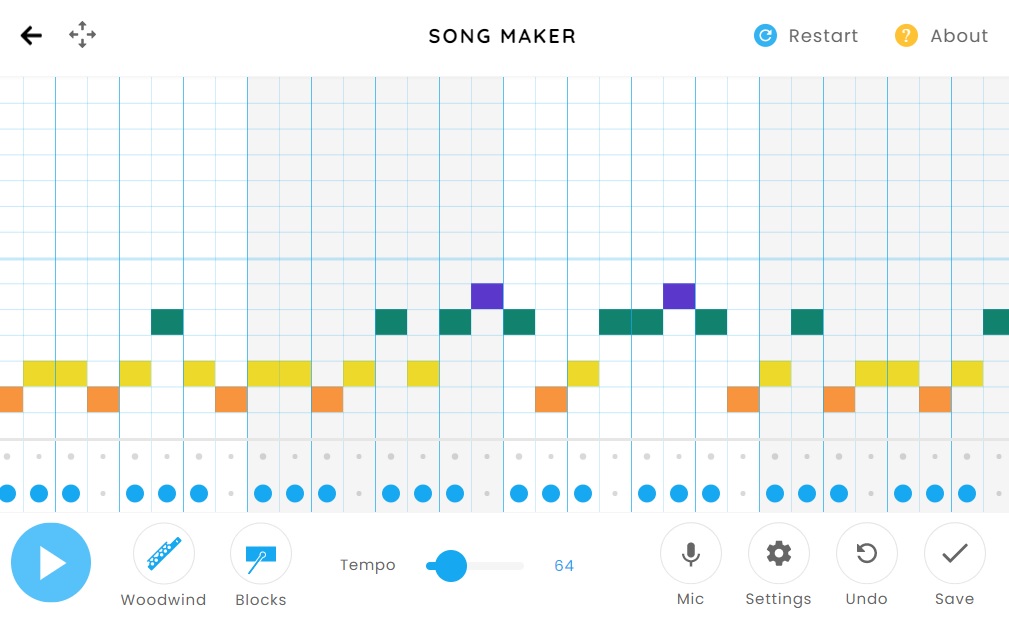 In computing, Year 2 have been making music using Chrome Music Lab. First they tried to make a tune that sounded calm and prayerful, then they made tunes which were spooky, warlike and jolly. Can you guess which this one is?
https://musiclab.chromeexperiments.com/Song-Maker/song/5162370906456064
Topic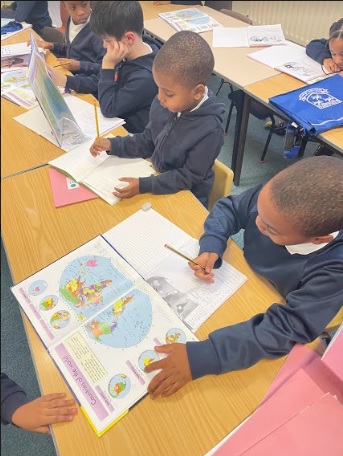 For Topic, Year 2 has started the new unit of 'Enquiry of the World'. We have been learning all about the continents & oceans of the world by labelling them on a map. We even used Atlases to find which countries are in which continents!
S1 2/3