World Day For Cultural Diversity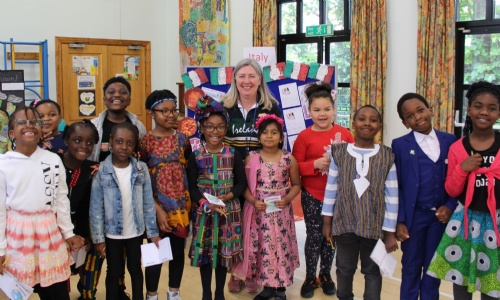 Today we were proud to be joining cities from across the world in celebrating World Day of Cultural Diversity.
All week children have been learning about a chosen country or continent. This finished today with a showcase of work and activities in the playground and online. Our whole school community also got into the spirit by wearing traditional dress or colours. Please have a look in 'Our School Gallery' to see all the pictures from today and look on your child's Google Classroom account for the Padlet activity, which will show the uploaded work from those working at home this week.
Thank you everyone, for getting into the spirit!