World Book Day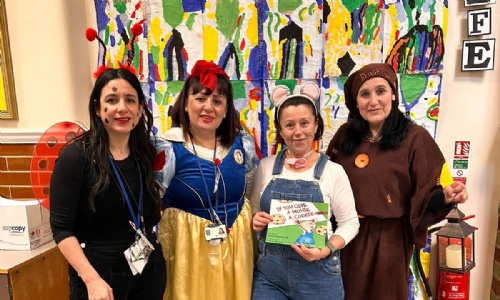 Today the children and staff at St Edmund's enjoyed an extraordinary end to the week as we all dressed up to celebrate World Book Day. The children enjoyed a brilliant assembly led by Mr Harding and participated in many activities, discussions and games in class. Children have also received book vouchers to spend at our fair, which has been as popular as ever!
This year for World Book Day, we also made a massive push to support those impacted by the earthquakes in Turkey and Syria, with our whole school community participating in 'The Big Read'. Children have been taking part in extended uninterrupted reading sessions all day, and we will share with you soon how much we have raised. All money raised will help CAFOD as they provide much-needed resources to the people.
Thank you to all the children, parents and staff for the fantastic effort to make World Book Day the best one yet!
More pictures will be uploaded soon!