Year 5 Learn About Dementia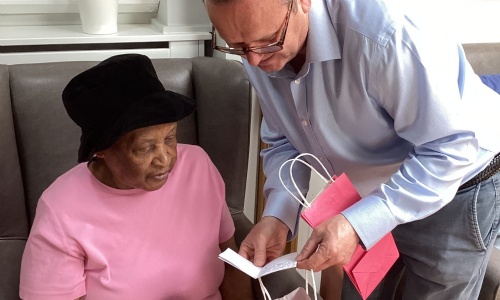 In a heart-warming display of empathy and kindness, our Year 5 students have handcrafted fidget mittens for the residents of Eastbrook Care Home. These have coincided with the children learning about dementia and how to support individuals living with the illness, as their Design and Technology projects aimed to bring comfort and joy to those in need.
Under the guidance of Mrs Pope, the mittens were adorned with colourful buttons, soft fabrics and tactile elements, allowing for residents to keep their hands occupied and engaged.
A fantastic project which shows the wonderful impact our children can make on our wider community.
Great work everyone!