World Day Of Cultural Diversity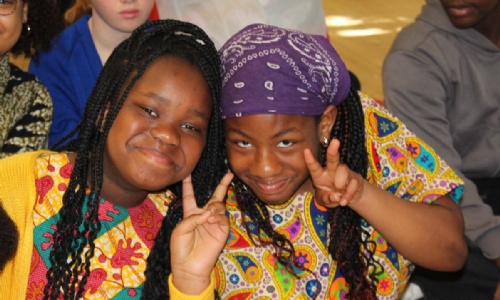 St Edmund's recently celebrated the World Day of Cultural Diversity with an incredible event that left everyone feeling enlightened and joyous. The entire school community came together to embrace the rich tapestry of cultures that make up our global society. It was a day filled with immersive experiences, engaging activities, and delightful presentations that showcased the beauty and uniqueness of different countries.
Throughout the day, students immersed themselves in the traditions of the country they had been assigned. The exploration included learning about the unique dances, arts, and culinary delights that define each culture.
The highlight of the day was the much-anticipated assembly where each year group took the stage to present their findings. The enthusiasm and pride radiated from the students as they confidently shared fascinating facts, showcased traditional dances, and displayed stunning artwork inspired by their chosen countries.
Thank you to Mrs. Nicola and Miss Virasami who organised and led the day.
More pictures of the day can be found in Our School Gallery.