Congratulations To Our 2023 Holy Communion Children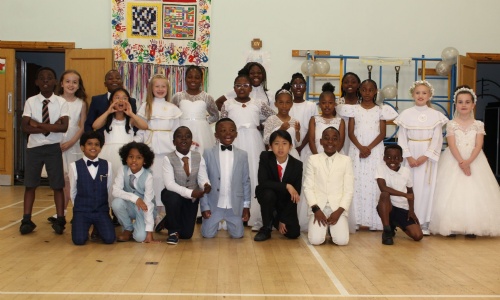 Receiving the Eucharist for the first time is a special moment in a child's faith journey. Several children in Years 3, 4 and 5 have recently made their First Holy Communion. Last week, we celebrated this moment with a special mass in our church. Children and their families were invited to this lovely event and joined by their school friends. After the mass, the children were joined by family and friends for some nibbles and even more photographs.
Click here to see more in Our School Gallery.