'Dream Believe and Succeed'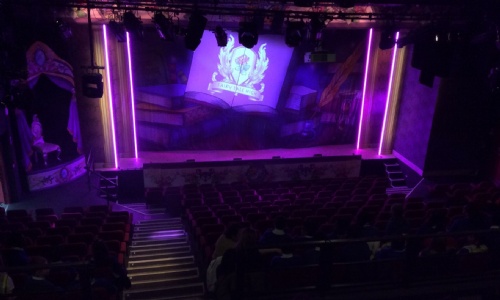 Earlier this week, children from Year 4, 5 and 6 were invited to attend a very special theatre production at the Millfield Theatre.
The production was an exciting opportunity for children to see a live performance from the 'Dream Believe, Succeed' project, which is funded by the Mayor's Young Londoners Fund. The show was filled with amazing singing and incredible choreography, as pupils watched the story of well-known fairytale characters embark on a journey of fitting in, creating friendships and making right choices.
It was a fantastic treat and great way to start the new term. All 130 children who attended loved the experience and represented the school brilliantly. Great work everyone!
Here are a few quotes of what children thought of the show:
"I absolutely loved it. It was very funny!"
"The music was great, I just wanted to start dancing!"
"The dancing was cool, they were very good dancers!"
"I had never been the theatre before. It was good fun, and hopefully we can go again."