New Red Ties For Summer Term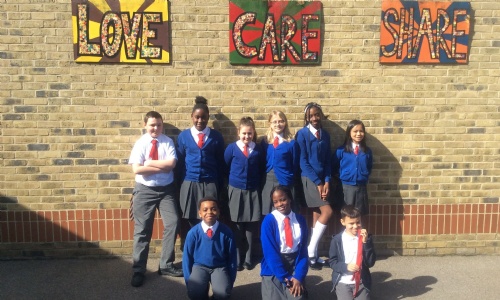 Each term, St Edmund's changes which pupils have the privilege to wear a Red Tie! Ten new children from Year 6 have been chosen by their teachers who have been excelling in everyday school life. This group demonstrates our school motto 'Love, Care, Share' every day. They are excellent role models to the younger children because of their effort, resilience and big smiles!
From collecting registers, helping in the dinner hall, setting up games during wet breaks, they have already justified why they have been chosen. They will continue in this role until the end of the school year.
Well done everyone!​