Exciting News From The Eco-Committee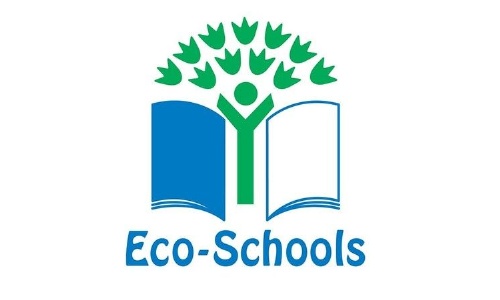 We are pleased to tell you that St Edmund's Eco-Committee has been awarded the Eco-Schools Green Flag.
Miss Roberts and the Eco-Committee have worked very hard all year to raise these important issues. They have met regularly, led litter pick-up sessions, suggested how to make our school more green and impressed the Review Panel. So much so that they received the Green Flag with distinction, which is the highest award you can get at this point. Click on the tab below to read the full review panel. You can also click here to go and see some work the Eco-Committee have been doing on their particular page on our website.
Eco-Schools Review Panel Comments
We are very pleased to tell you that you and your Eco-Committee at St Edmunds Catholic Primary School have been awarded an Eco-Schools Green Flag.
We reviewed your application and noted the following:
It was great to see so many students being part of your Eco-Committee and meeting 15 times this academic year already is a fantastic achievement, well done! It was lovely to see all of your minutes on your schools website. It was lovely to see so many young people completing your Environmental Review.
We also loved hearing how your Eco-Committee wrote their thought and findings and communicated their findings on the school website, this shows that their work is valued. We loved how all of your Eco-Committee were involved in creating your Action Plan and your 3 topics.
Biodiversity – Installing a bug hotel on your school grounds is a very pupil-friendly activity that is engaging and can really make a school community appreciate, and then care for, our smallest friends!
Waste – Your school is now recycling more than ever and this is due to the hard work of your Eco-Committee! We loved your idea of a fashion show, creating garments made from recycled and reusable materials. The photographs look like everyone had worked really hard but had so much fun taking part.
Litter - it is great to see that you have done plenty of litter picks, and you now have so much less litter around your school grounds. Your curriculum links are very strong, and we loved reading how 56 children in year 6 participated in bikeability and now have the skills to ride safely and environmentally friendly to school.
We loved how children in year 2 learned all about recycling and sorted waste materials into the correct bins and are now more aware when it comes to correctly recycling. We loved looking at and reading through all of your amazing evidence that you have uploaded. Your informing and Involving work is very good, you have clearly worked with several outside organisations and charities and involve parents as much as possible by keeping them up to date with your progress through your school website. We loved reading about your greatest overall success being how the children now love to litter pick and more and more children want to join your Eco-Committee and this is really a testament to staff at your school who have demonstrated that being eco-friendly doesn't have to be difficult and no doubt created a future generation of environmentalists in the process- well done!
I hope you and your Eco-Committee take great pride in your achievements, when listed it's almost astonishing how many there are - everyone involved should be incredibly proud of the changes they have made! We would have loved to see some supporting evidence for Monitoring and Evaluating, to bring your wonderful achievements to life, please ensure that these are showcased on your Eco-Board and website.
Congratulations to everyone for the great work you have managed to do, especially throughout the pandemic and lockdown. You should all be very proud of your amazing work and the great application you have submitted.
You are most definitely a worthy Eco-Schools with Distinction Green Flag Award winner!