Reception Liturgy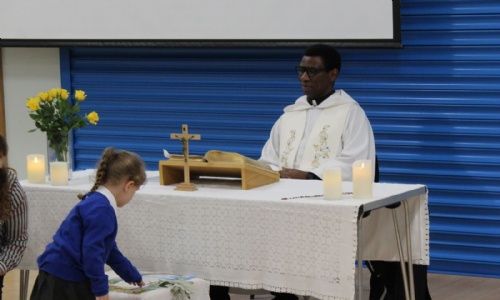 This afternoon our new Reception children took part in their first Year Group liturgy in the hall. They were joined by Father Noel and the parents and families of the children. The children did a great job dressing the altar and listening to the special words of our Parish priest. They also sang two beautiful songs for us all to hear. Then, one by one, the children came to the altar and received a special envelope with rosary beads and a prayer card to use at home.
Thank you to those who attended and the Reception Team for preparing such a lovely liturgy.
More pictures of the Reception Liturgy can be found here.