Year 2 Fire Station Visit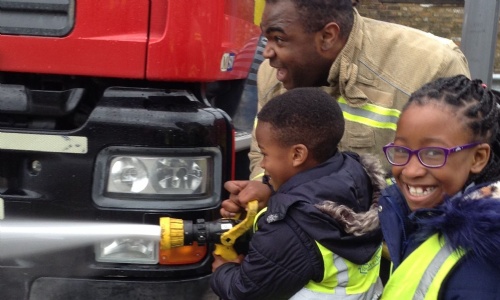 Yesterday morning, in the gloomy autumn rain, our Year two children set out to visit Edmonton fire station. Wearing their jackets and wellies, they walked 15 minutes to Church street to meet the firefighters. The children had a fantastic morning and were shown around the station, had a go in the fire trucks and even had a shot with the fire hose. The children returned to school incredibly pleased with their trip and spent the rest of the day sharing their experiences with anyone who would listen.
It was also wonderful to hear the firefighters praise the children for their excellent behaviours whilst visiting.
Very well done all of Year 2 for showing how excellent St Edmund's can be.
A big thank you also to the staff and parents who supported the pupils on the trip.
You can find more pictures of the day in our school gallery.