Reception Fairy Tale Ball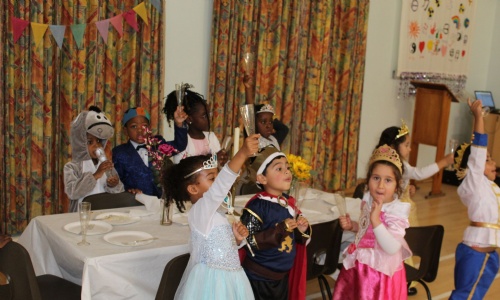 Today was an incredibly colourful affair over in our Reception block. Each classroom was full of princesses, knights, dragons and even a few gingerbread men. The children came to school dressed as their favourite characters from a story and attended the St Edmund's Fairy Tale Ball. Throughout the day, there were lots of laughter and smiles as the children talked about their character and even joined in some ballroom dancing. The children have been learning about traditional tales and their characters, settings and feelings over the past few weeks. So this was the perfect way to bring all of this to life.

Thank you to all the parents who made a great effort to help the children look so fantastic. Also, a big well done to the Reception team, who organised and also dressed up for the day!
More pictures can be found in our school gallery.