Chinese New Year 2023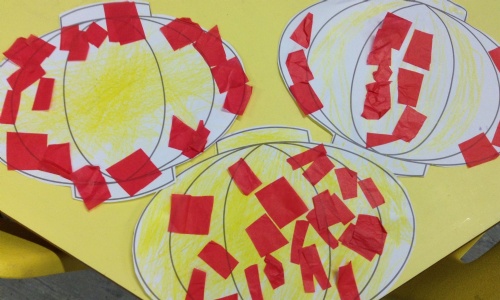 We recently celebrated Chinese New Year throughout the school in a variety of ways. Have a look at just some of the fun we got up to!
Reception learnt all about Chinese food, while Year 1 made lots of red decorations.
Year 2 enjoyed learning about Ribbon Dances and did some of their very own.
In Year 6, the children used the xylophones to create sound stories.
At St Edmund's we know how important it is to show and teach others about our own cultural heritage but also to learn and foster an understanding for other cultures.
Some children in Year 2 and Year 4 discussed why we should learn about Chinese New Year and celebrations around the world. Here's what some of the children said:
"If you ever visit the countries you will know all about them and it's very interesting."
"It's good because you learn about other traditions."
"You can learn lots about the rest of the world not just about your own."
"You can share about your own, so people understand and learn more."