House Points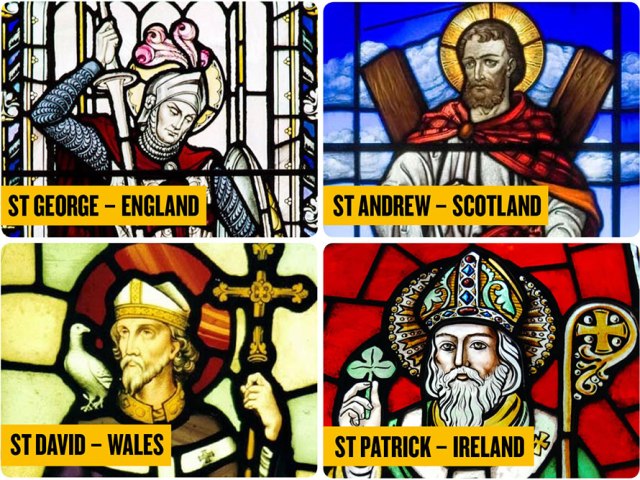 Pupils are allocated a house when they join the school. The houses are named after the patron saints of England, Scotland, Ireland and Wales. When children enter KS2, they can earn points for behaviour, manners, extra effort and excellent work. The House Points encourage a team ethos across the school and allows for all children to have a common goal. Staff will be able to award up to 3 points per achievement with Senior Leaders awarding up to 5 points.
Each house has two Year 6 'Team Captains' selected by the children in that Year group. Every member of staff has also been allocated a team and everyone takes part in House competitions each half-term.
Each week House Points are totalled and the winning house celebrated in the Friday assembly. At the end of each term the House with the most points get an extra reward, and at the end of the year the winning house receives a special trophy.
This year's House Captains are
| Save | Captain | Vice-captain |
| --- | --- | --- |
| St Patrick | Michelle | Ifenna |
| St David | Ene | Joewin |
| St Andrew | Andrew | Sebastien |
| St George | Alanii | Daniel |
Basketball Inter-House Competition
Well done to St David's who won both the Year 3/ 4 and Year 5/6 basketball competition.
All the children performed brilliantly and showed great sportsmanship throughout the games.
St David's will now receive 2,000 additional house points towards their end of year total.
Spring Term House Points Running Total:
Week Beg:
St Patrick
St George
St David
St Andrew
09.01.23
2206
1663
2054
2002
16.01.23
1107
1086
1045
1075
23.01.23
1184
1166
947
1215
30.01.23
201
244
173
173
06.02.23
1398
1377
1524
1372
13.02.23
-
HALF
TERM
-
20.02.23
-
-
-
-
27.02.23
-
-
-
-
06.03.23
-
-
-
-
13.03.23
487
564
718
324