Year 5
Welcome to Year 5!
We would like to take this opportunity to say hello and extend a warm welcome to the children and parents joining us in Year 5 this year. We have lots of exciting things planned and hope your children will share these experiences with you on a regular basis.
Year 5 is a hugely important year in your school life. Being in Upper key Stage Two, the children have a responsibility to be role models to the younger pupils. They will experience new opportunities and challenges throughout the year, both inside and outside of the classroom. These will help them to develop and evolve both as learners and as the young adults they are transforming in to.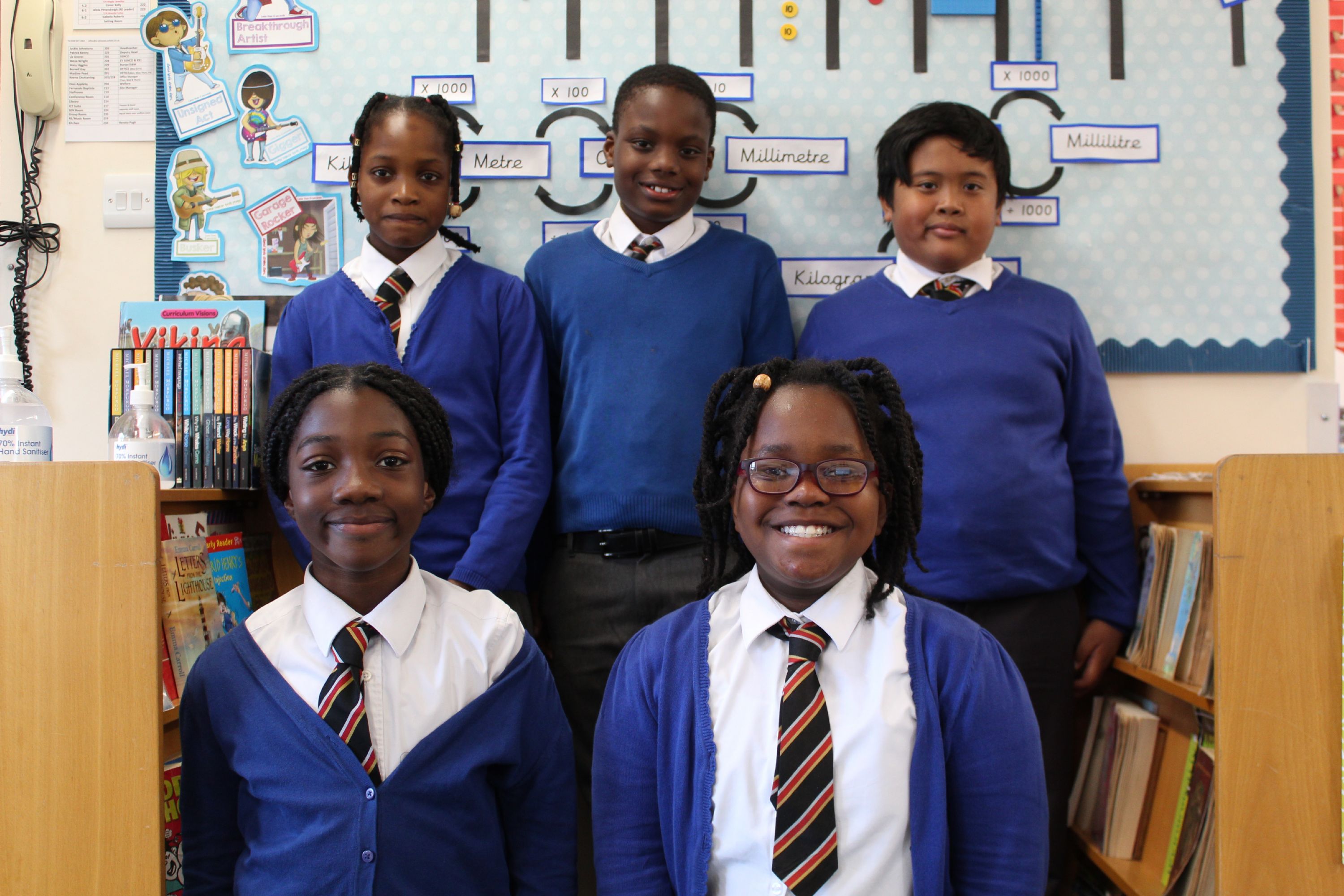 Year 5 Staff
The Year 5 Team:
Mr Harding (Class Teacher 5.1)
Mr Kelly (Class Teacher 5.2)
Mrs Llewellyn (Teaching Assistant)
Mrs Braganza, Mrs Akinbode, Mrs Conroy, Mrs Balta (Learning Support Assistants)
What are Year 5 learning?
English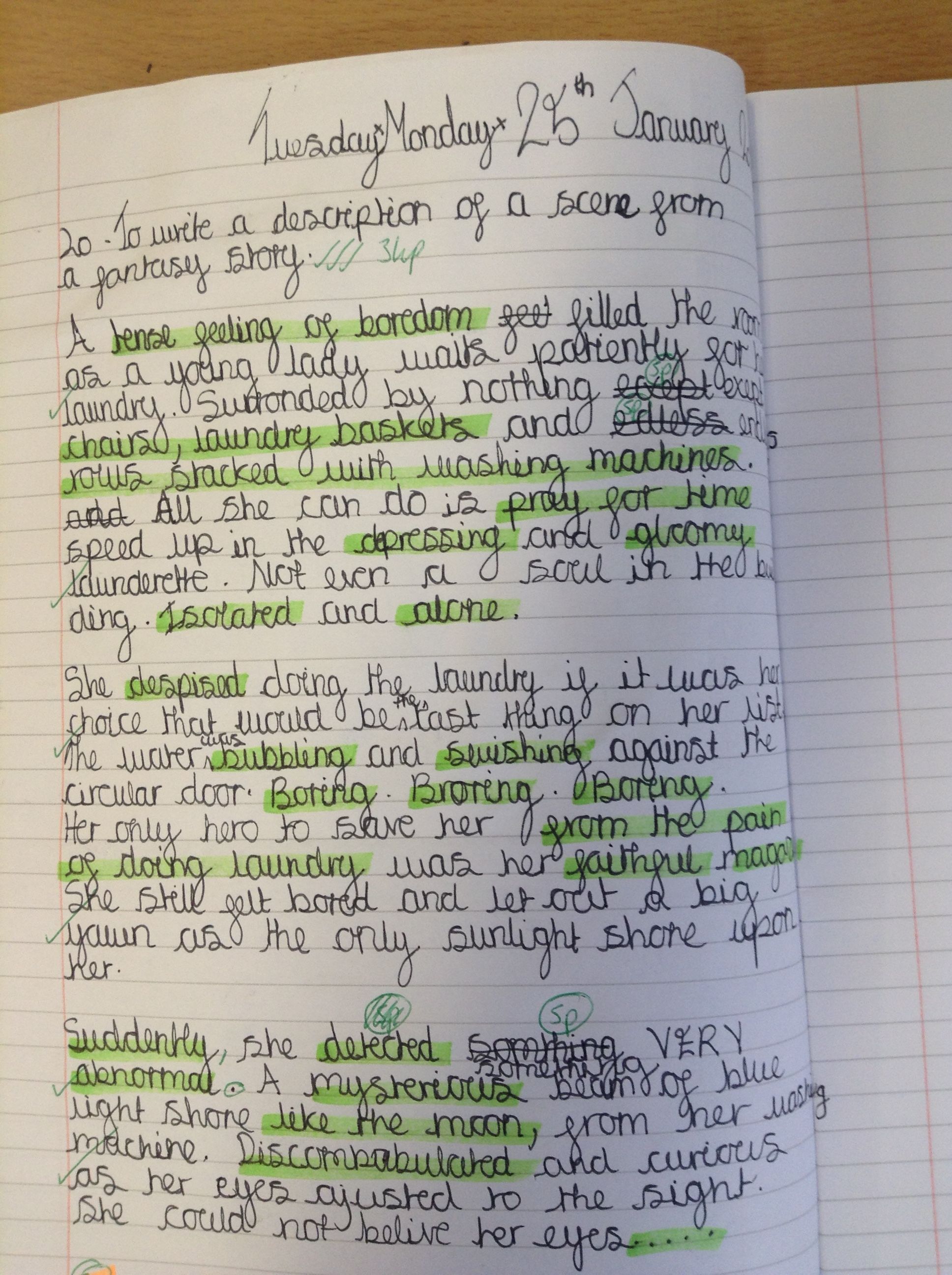 In Literacy, Year 5 have been identifying the features of a fantasy story. The children were asked to write a description of the opening scene from the Literacy Shed clip, 'Something Fishy'.
Maths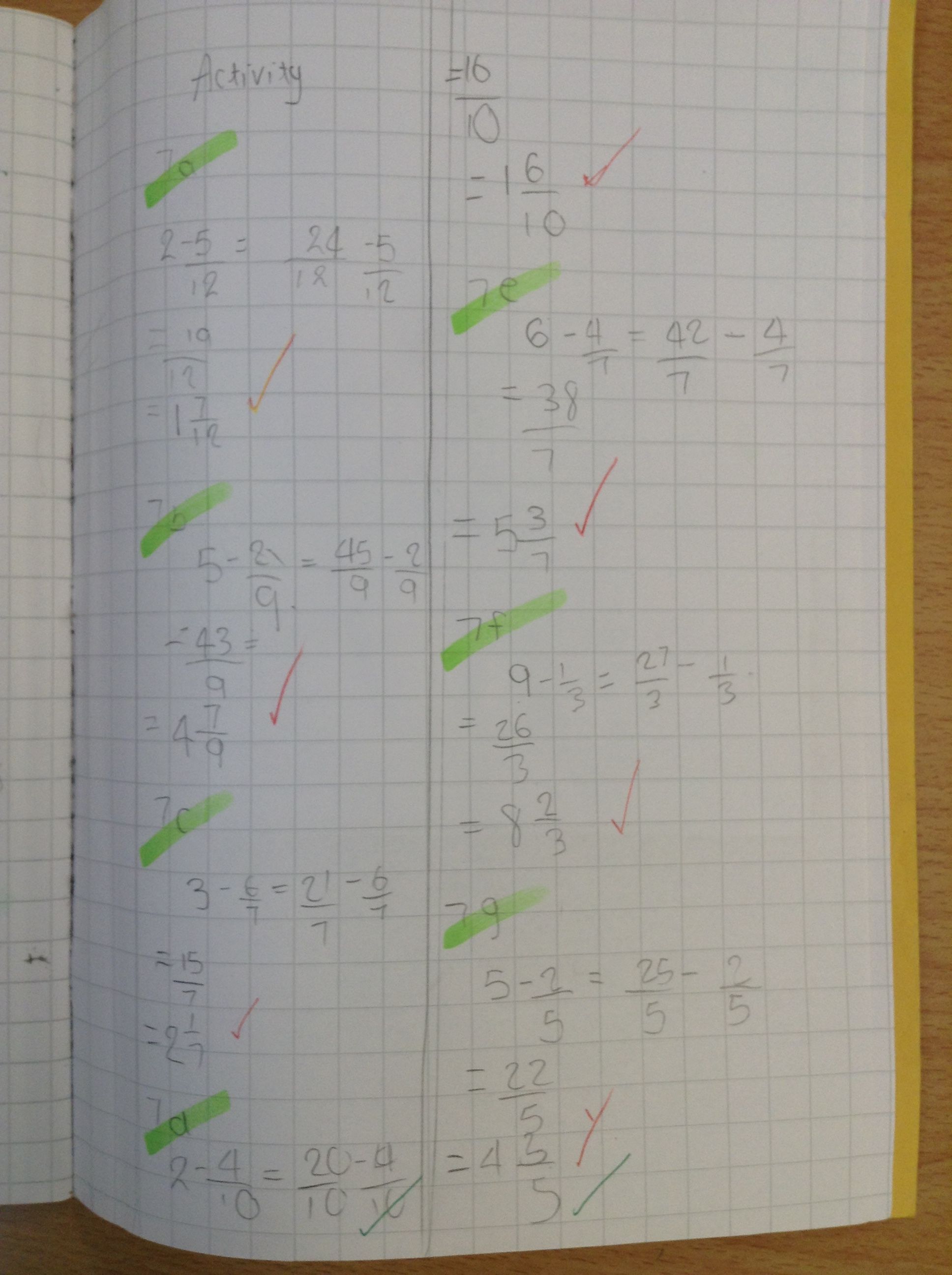 In maths, Year 5 have been learning how to subtract a fraction from a whole number.
Science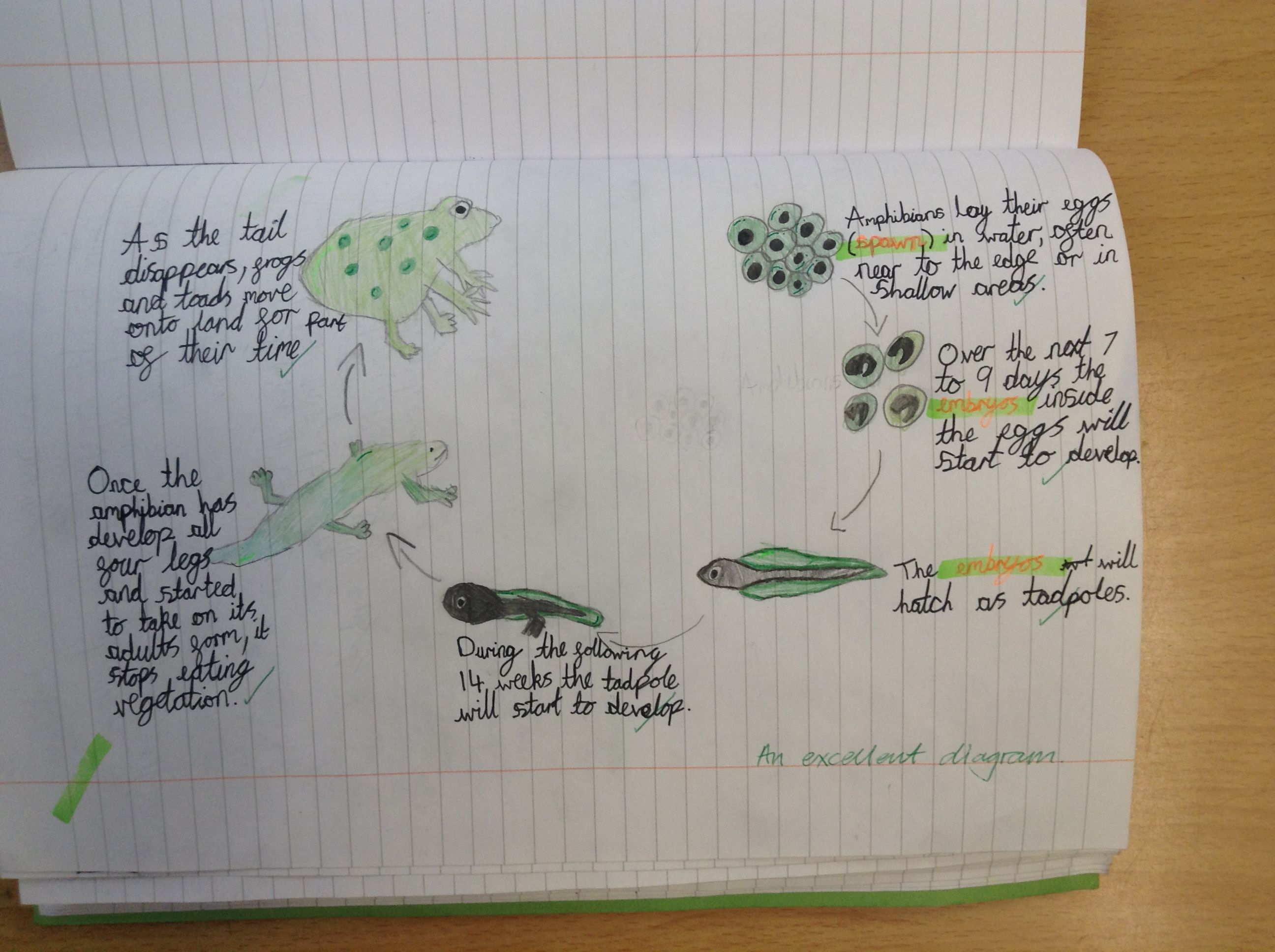 In science, Year 5 have been learning about the characteristics of amphibians. We have focused on the life cycle of a well- known amphibian: the frog.
RE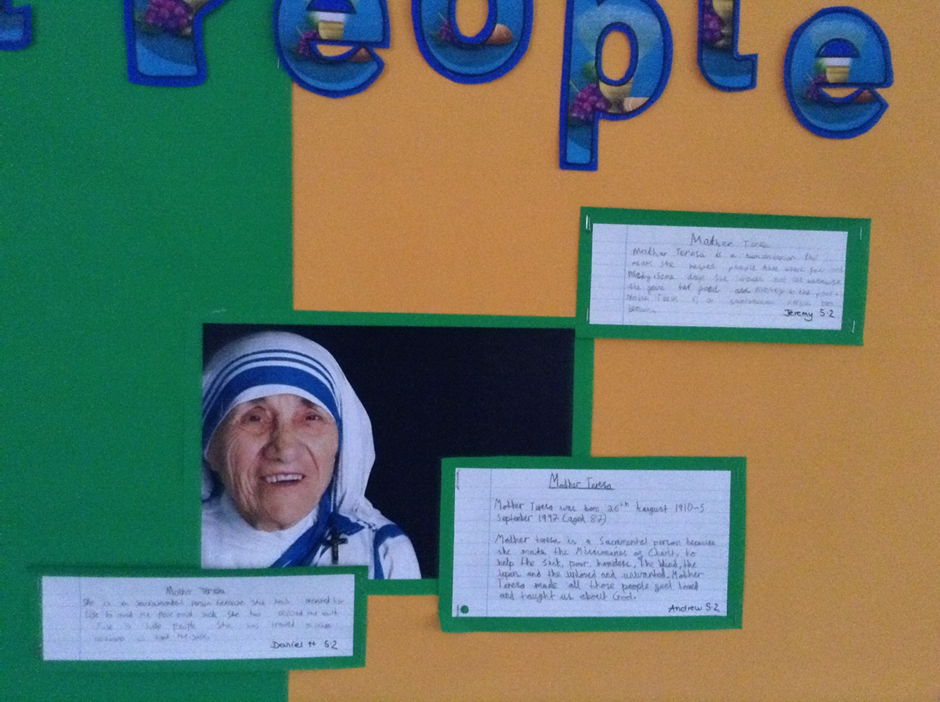 We have been studying the importance of sacramental people within the Catholic faith. We have understood that to be a sacramental person we help people to experience God in everyday life. Like the sacraments, God is brought into the present by these people. Some examples of sacramental people include The Pope, St. Edmund, Mother Theresa, as well as people within our own lives like parents, grandparents, siblings and friends.
Topic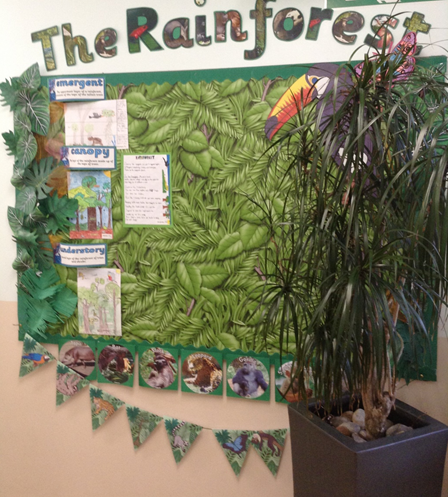 We have been studying the wild and wonderful rainforests of the world. We have paid particular interest to the various layers of the rainforest: the emergent layer, the canopy, the understorey and the forest floor. We have also looked at rainforest animals and the importance of rainforests for our environment and ecosystems.
PSHE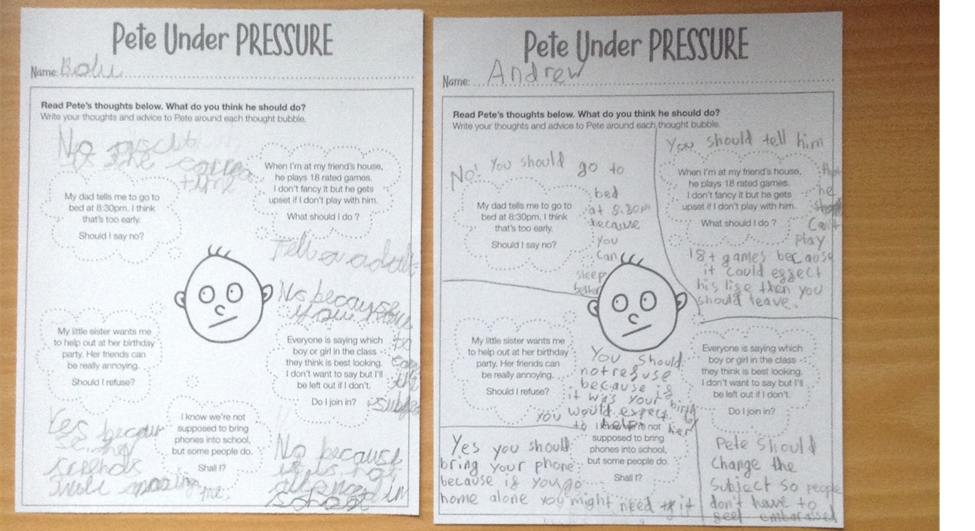 In PSHE we have been looking at decision-making and the different pressures that may cause. We discussed situations which may cause pressure or upset and how best to deal with it, to achieve the most favourable outcome for everyone involved.
Sp1 wk3/4
PE
P.E. Days for Year 5 – Tuesday and Thursday.
Full kit is required to be worn to school on both days.
P.E. Kit includes – Plain Navy Tracksuit Bottoms, Plain Navy Sweatshirt, Navy Shorts, White Polo Shirt Top, Black Plimsolls or Plain White/Black Trainers (no logos please)
Homework / Home Reading
Each week homework will be given as follows:
English homework is uploaded every Friday on Google Classroom to be submitted the following Friday.
Maths homework is uploaded every Friday on MyMaths to be submitted the following Friday.
One piece of R.E. Homework will be set on Google Classroom every half term. It will be set on a Friday to be submitted the following Tuesday.
Home reading – Home reading books must be read with an adult and signed each week. They will be sent home on a Thursday and should be returned by Tuesday.
The children should also complete 20 minutes of daily reading.
Topic Related Projects are often given over holiday periods.
Times tables are practised regularly in class and it would be beneficial if they practice at home also. These are tested every Friday.
Teacher Information videos
Please find below the slides from the Year 5 Information Video. The full presentation from teachers can be found on your child's Google Classroom page.