Year 5
Welcome to Year 5!
We would like to take this opportunity to say hello and extend a warm welcome to the children and parents joining us in Year 5 this year. We have lots of exciting things planned and hope your children will share these experiences with you on a regular basis.
Year 5 is a hugely important year in your school life. Being in Upper key Stage Two, the children have a responsibility to be role models to the younger pupils. They will experience new opportunities and challenges throughout the year, both inside and outside of the classroom. These will help them to develop and evolve both as learners and as the young adults they are transforming in to.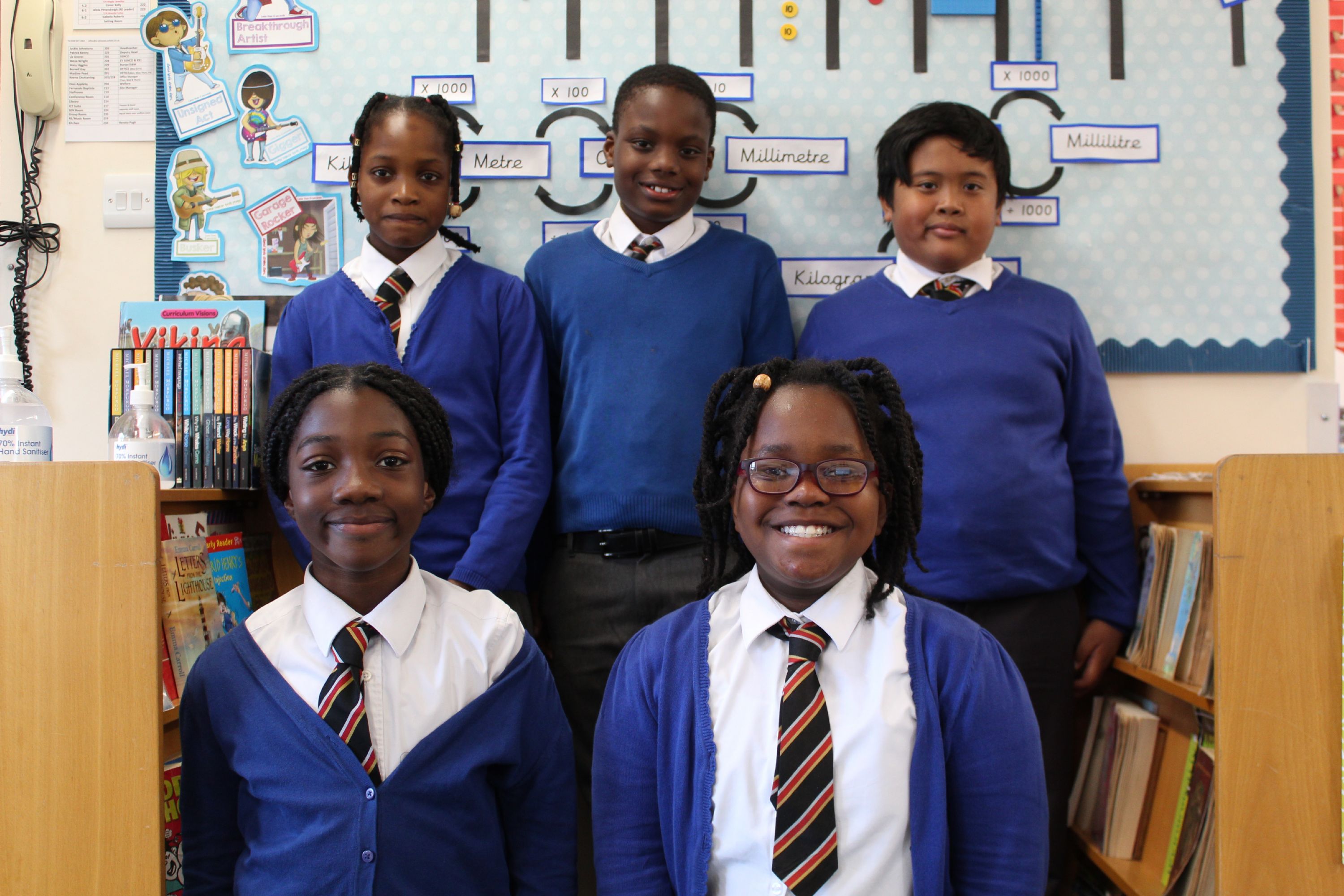 Year 5 Staff
The Year 5 Team:
Mr Harding (Class Teacher 5.1)
Mr Kelly (Class Teacher 5.2)
Mrs Llewellyn (Teaching Assistant)
Mrs Braganza, Mrs Akinbode, Mrs Conroy, Mrs Balta (Learning Support Assistants)
What are Year 5 learning?
English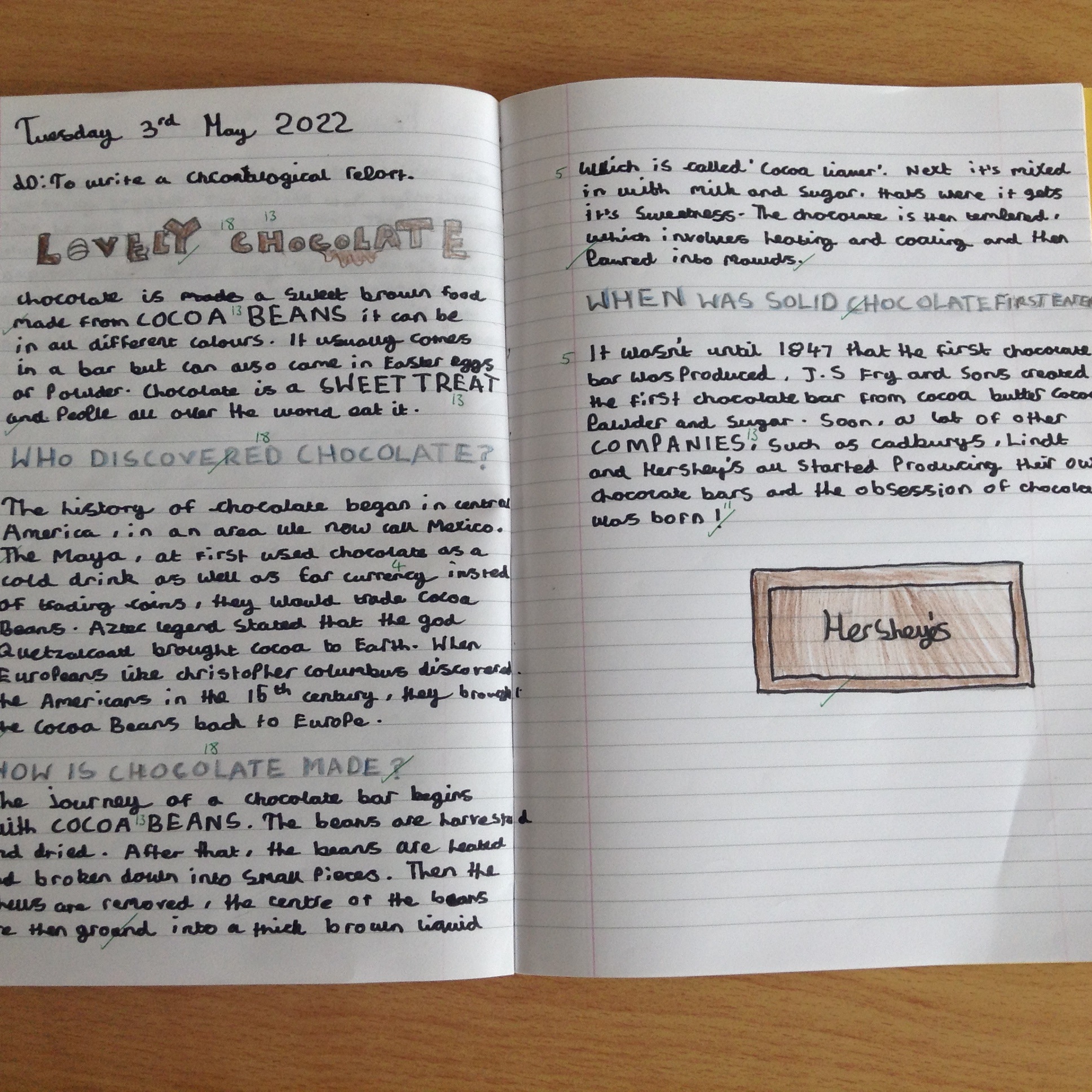 We have been writing non-chronological reports on chocolate. We learnt about where chocolate first came from and how it is made.
Maths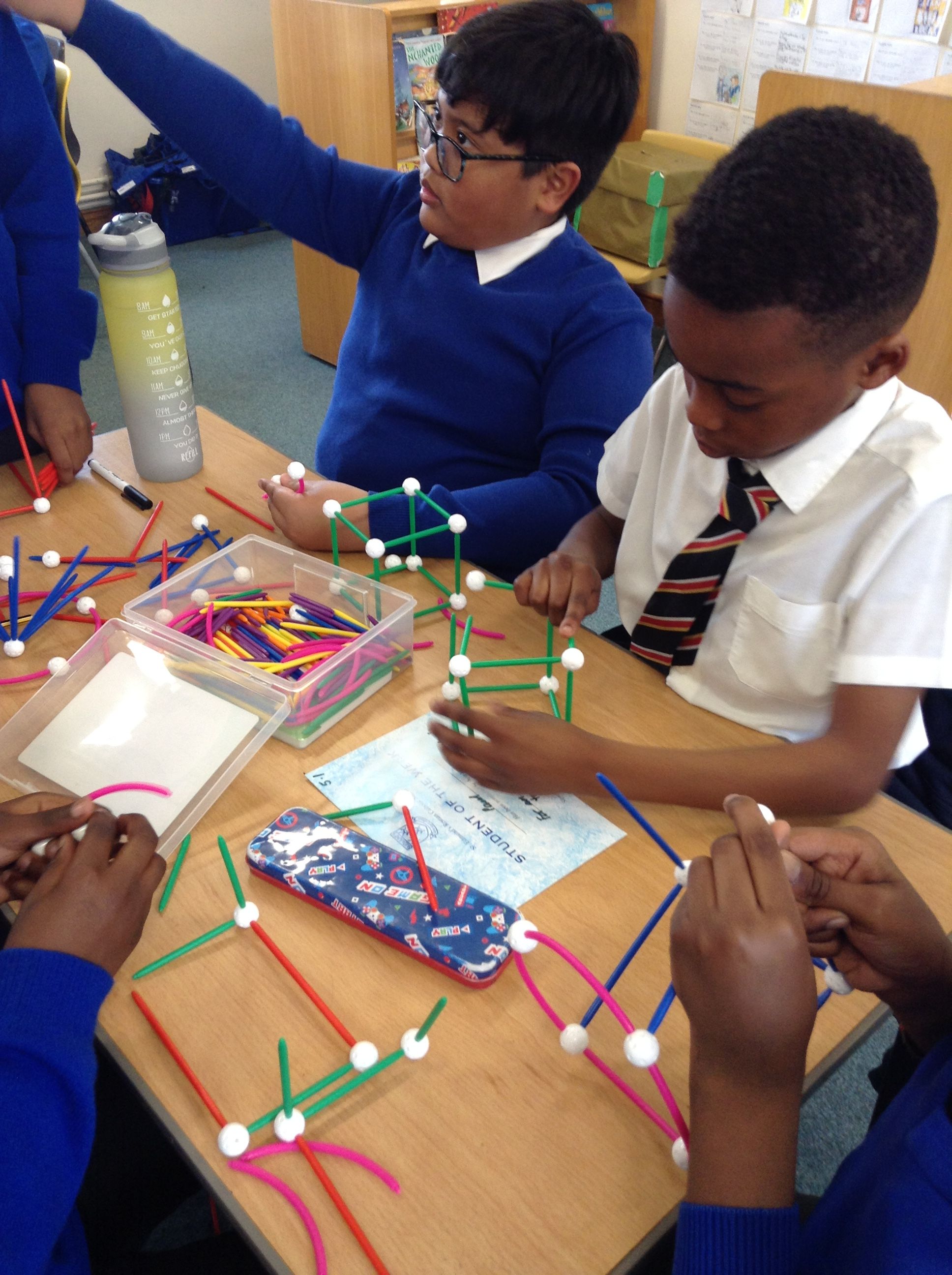 We have been practically making nets of 3D shapes using Geo-Strips. The children were able to identify and touch the features: faces, edges and vertices.
P.E Lesson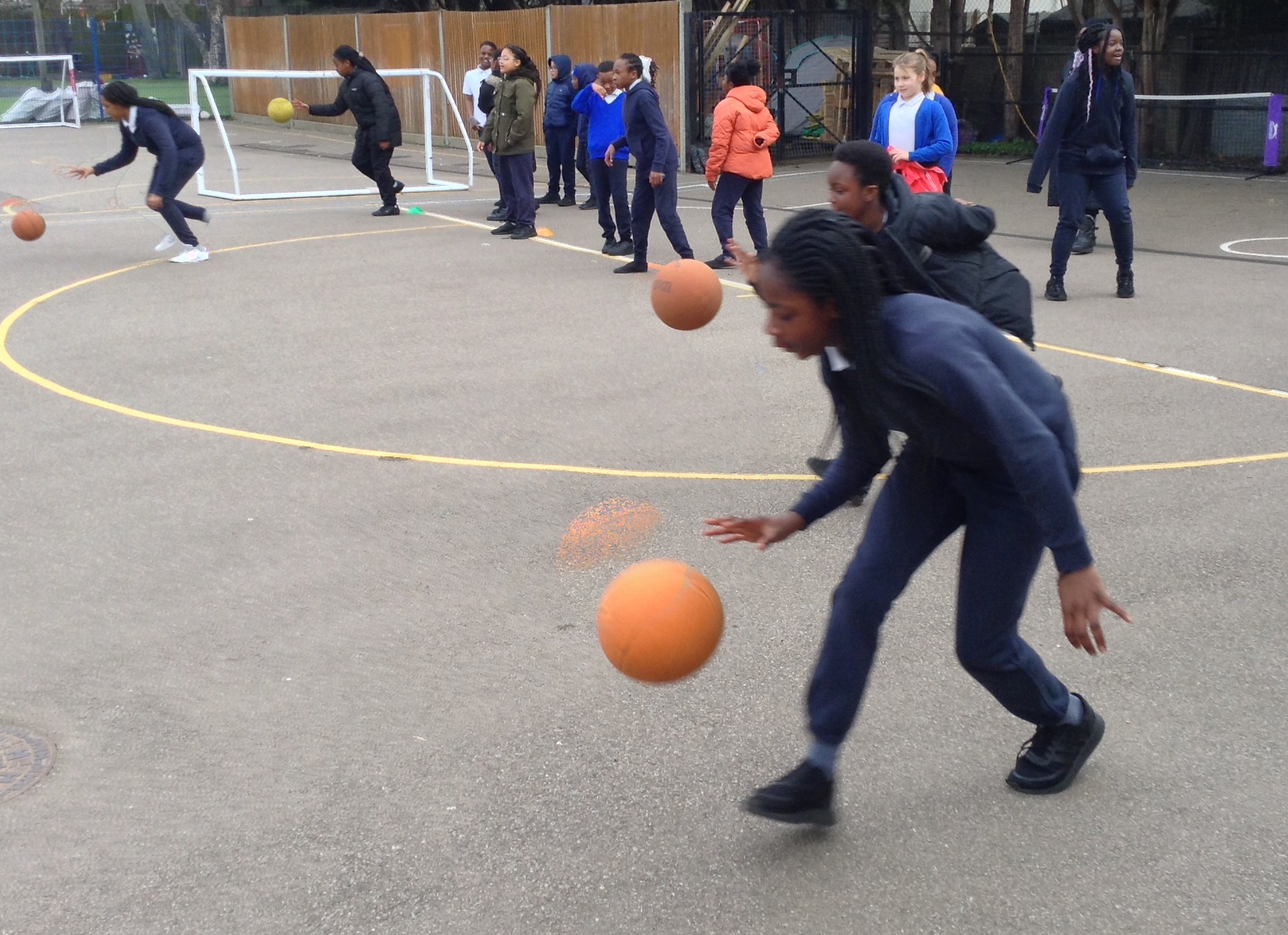 Basketball: dribbling skills
Science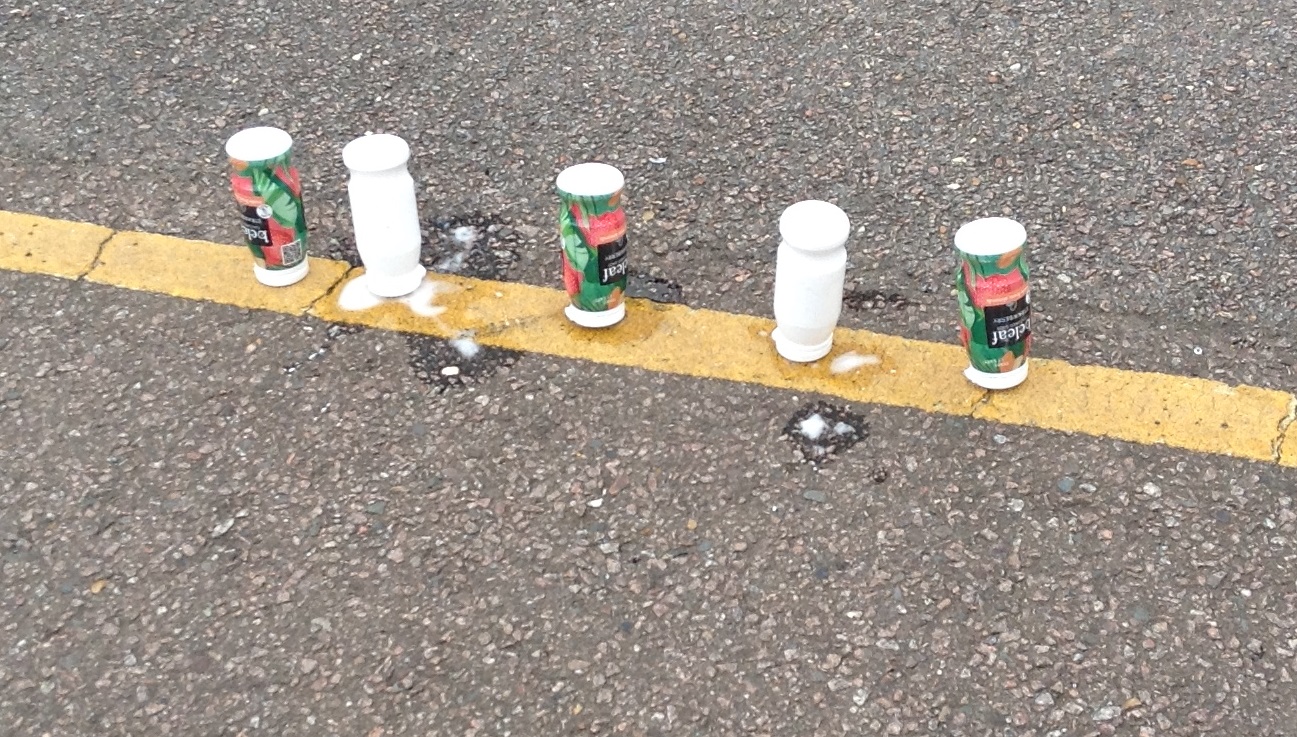 We have been learning about which substances would make good rocket fuel. We tested bicarbonate of soda and vinegar in small bottles. We discussed the reaction and want caused the bottles to fly up into the air.
RE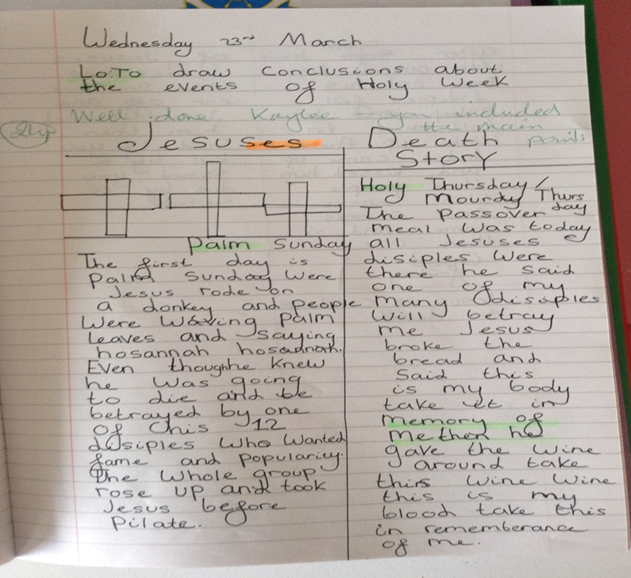 In RE, we have been preparing for the celebration of Easter. We have looked at each of the days of Holy Week. We have read the sorties from The Bible, put ourselves in Jesus' shoes as well as relating it to our own lives. We wrote newspaper articles about Holy Week detailing the different events of the week.
Topic: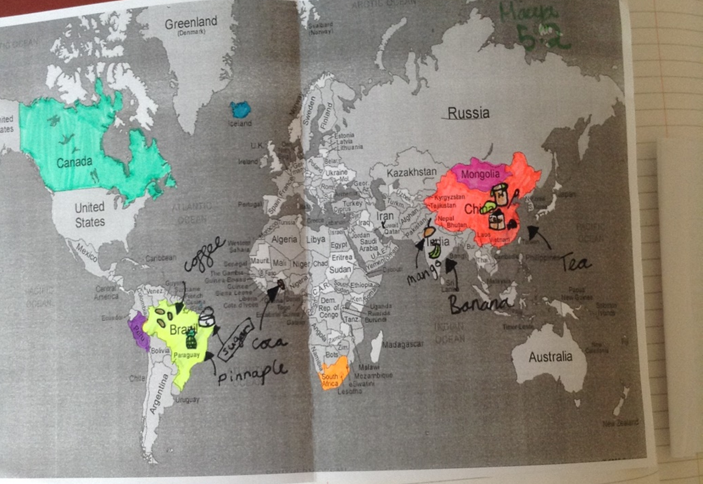 In Geography lessons this week we have been looking at the importance of trade and fair trade. We looked at how we rely on people from all over the world for our food and how it is our duty to ensure they get paid a decent living wage.
RHE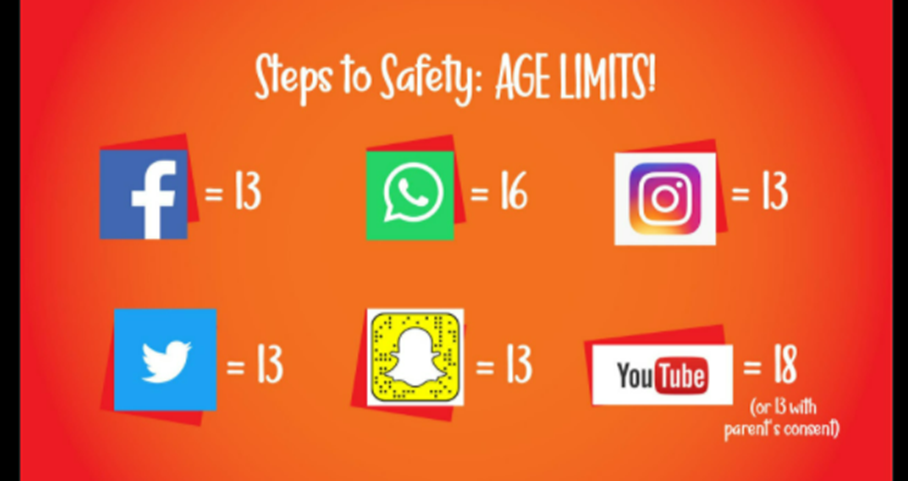 In RHE we have been continuing to look at online safety. We completed a class discussion about the different forms of social media and what the minimum age for joining them was. It was safe to say teachers & students learned something new in that lesson.
Computing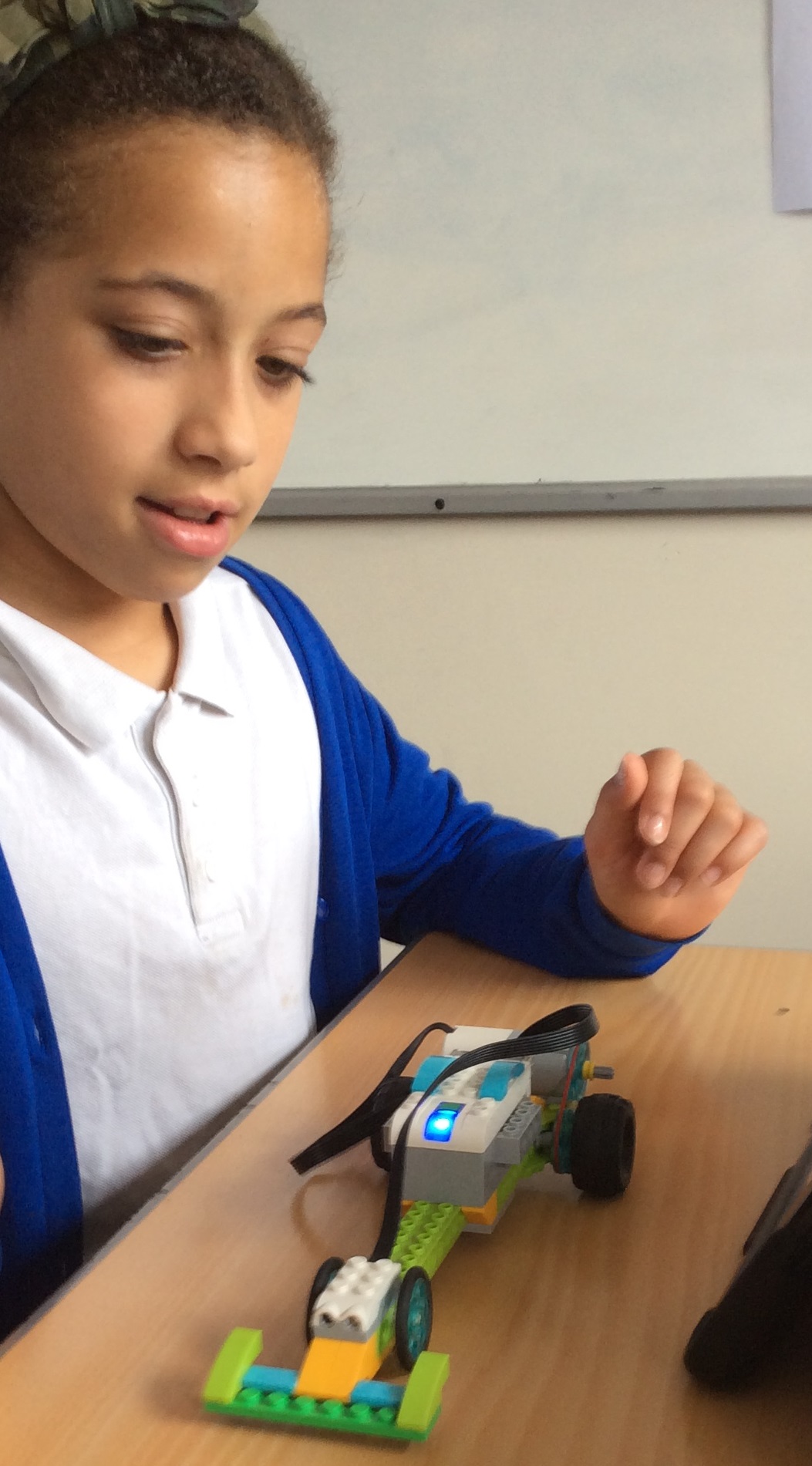 In computing, we made and programmed Lego racing cars. We investigated which tyres would be best and where to put the elastic band to make the car go faster. then we raced them!
Cycle Training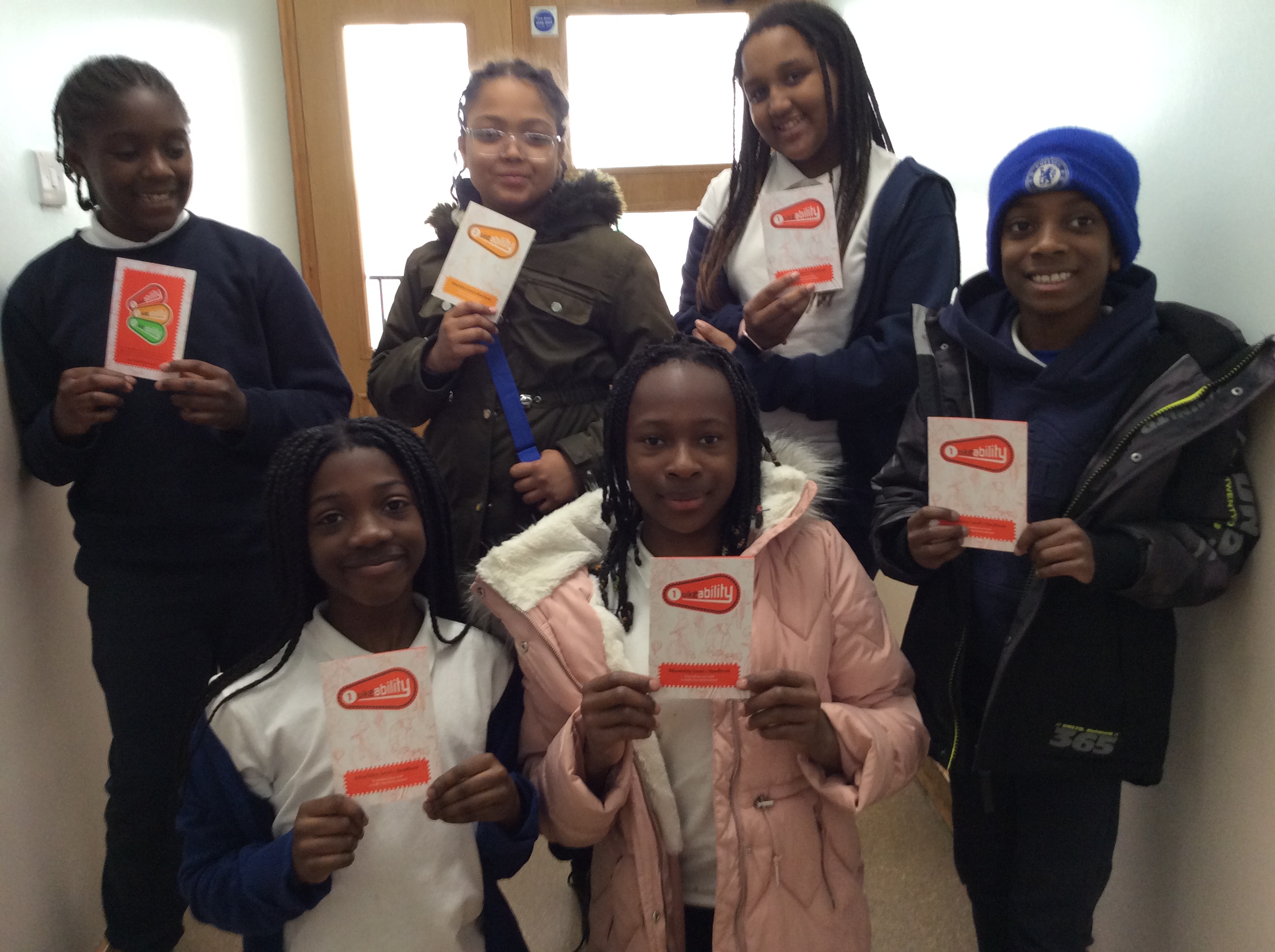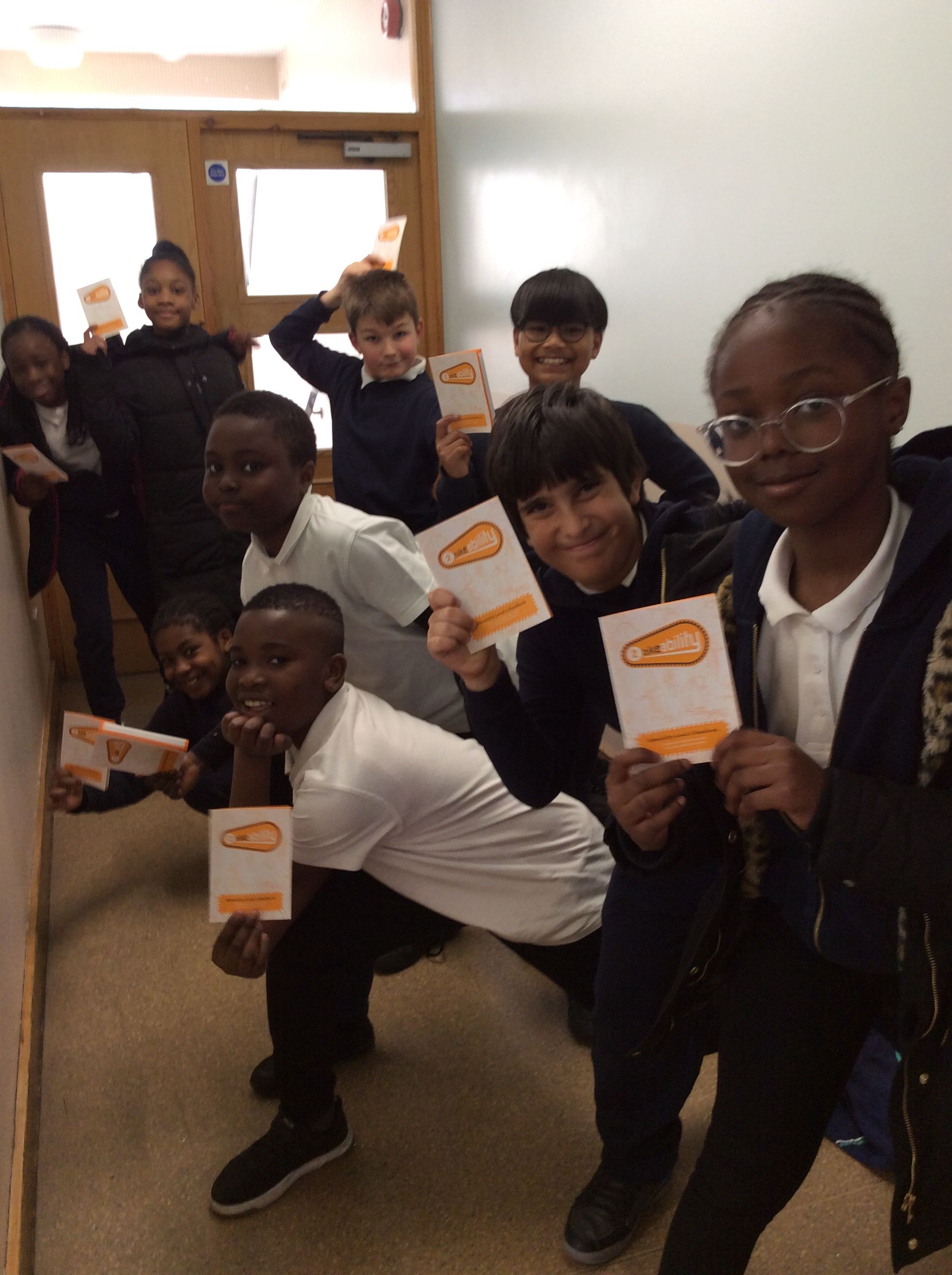 Here are the Year 5 pupils who took part in cycle training last half-term. The children completed a session each day for one week with their 2 qualified instructors. By the end of the week, they had all worked hard to absorb the Level 1 cycling skills and some progressed to Level 2 training which enables riders to be aware of how to ride safely on the road. This training is also available for families, please ask your class teacher or miss Osborne to find out more or use this link! https://www.cycleconfident.com/sponsors/enfield/
Su1 wk3/4
PE
P.E. Days for Year 5 – Tuesday and Thursday.
Full kit is required to be worn to school on both days.
P.E. Kit includes – Plain Navy Tracksuit Bottoms, Plain Navy Sweatshirt, Navy Shorts, White Polo Shirt Top, Black Plimsolls or Plain White/Black Trainers (no logos please)
Homework / Home Reading
Each week homework will be given as follows:
English homework is uploaded every Friday on Google Classroom to be submitted the following Friday.
Maths homework is uploaded every Friday on MyMaths to be submitted the following Friday.
One piece of R.E. Homework will be set on Google Classroom every half term. It will be set on a Friday to be submitted the following Tuesday.
Home reading – Home reading books must be read with an adult and signed each week. They will be sent home on a Thursday and should be returned by Tuesday.
The children should also complete 20 minutes of daily reading.
Topic Related Projects are often given over holiday periods.
Times tables are practised regularly in class and it would be beneficial if they practice at home also. These are tested every Friday.
Teacher Information videos
Please find below the slides from the Year 5 Information Video. The full presentation from teachers can be found on your child's Google Classroom page.