Year 5
Welcome to Year 5!
We would like to take this opportunity to say hello and extend a warm welcome to the children and parents joining us in Year 5 this year. We have lots of exciting things planned and hope your children will share these experiences with you on a regular basis.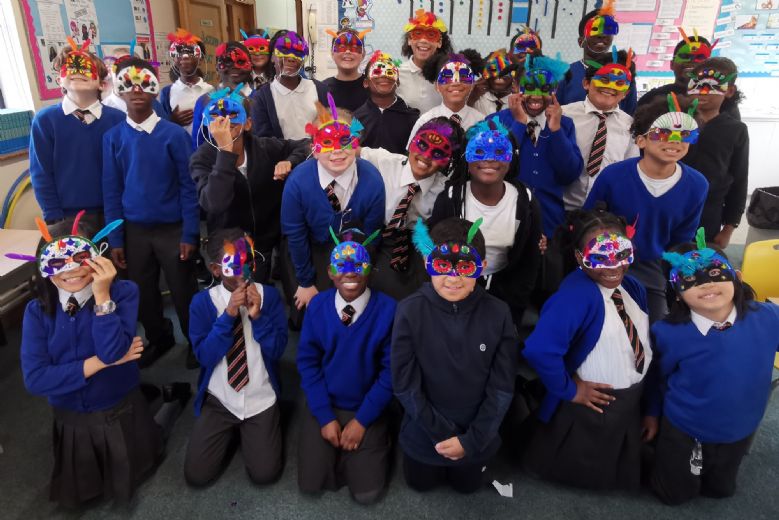 Year 5 Staff
The Year 5 Team:
Teachers
Miss Roberts 5.1
Mrs Tierney 5.2
Mr Walsh 5.2
Supported by:
Mrs Llewellyn
PE
P.E.
P.E. Days for Year 5 – Monday and Wednesday.
Full kit is required to be worn to school on both days.
P.E. Kit includes – Navy Tracksuit Bottoms, White P.E. Top, Black Plimsolls or White/Black Trainers, Navy Sweatshirt. (no large logos please)
Homework
Homework
Each week homework will be given as follows:
English homework is uploaded every Friday on Google Classroom to be submitted the following Wednesday.
Maths homework is uploaded every Friday on MyMaths to be submitted thew following Wednesday.
Spellings will be given out on Friday for the weekly test the following Friday.
Home reading – Home reading books must be read with an adult and signed each week. The children should complete 20 minutes of daily reading.
Times tables are practised regularly in class and it would be beneficial if they practice at home also. These are tested every Friday.
Topic Related Projects are often given over holiday periods.
One piece of R.E. Homework will be set on Google Classroom every half term. It will be set on a Friday to be submitted the following Wednesday.
Reminder:
Children should apply the same standards of presentation to their homework as their schoolwork.
Homework Links
Google Classrom 5.1 - Miss Roberts - https://classroom.google.com/u/1/c/MTI4NzIyMTU5MDI3
Google Classroom 5.2 - Mrs Tierney - https://classroom.google.com/u/1/c/MTIxMzEyMDQ1MjM1
Reading
Reading
Reading is assessed formally every half term.
In year 5, children follow the Oxford reading scheme and progress through the stages. Children are read with individually and their progress is recorded to ensure progression.

Children have a designated 'Guided Reading' lesson each week which focuses on developing their comprehension, inference and vocabulary skills, enabling them to become 'active readers.'

In addition, we also have a home reading scheme where children are given a levelled reading scheme book to take home and read. Parents are obligated to sign their child's reading record so that they can support their learning. We believe that our Home reading scheme ensures a strong partnership between home and school.

Finally, by we also support wider reading by having a class novel which the children can enjoy reading in school. Children are also able to choose books from the class and school library,