Parish Links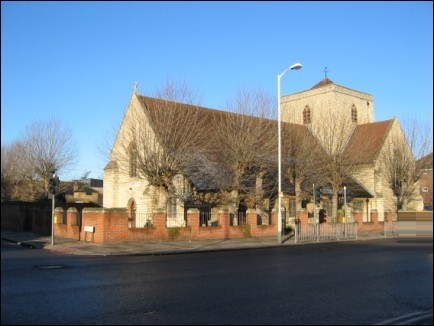 At St Edmund's Catholic Primary School, we are privileged to have a special bond with The Most Precious Blood and St Edmund, our parish church. As the church is only a stones throw away from the school, we are able to make regular visits for special celebrations in the church. For example, Christmas, Easter, Harvest or St Edmund's Day. We work closely with our Parish Priest, Father Noel to nurture the spiritual lives of all children in our community.
All classes from year 1-6 take it in turns to attend a weekly Mass where they recognise the importance of respect and reverence and what is expected of them in a church setting. We encourage the children to take part in singing, prayer and communion when they join us in celebration.
You can find more about The Most Precious and St Edmund Catholic Church by clicking here.
Goodbye Father Emmanuel
Today we said goodbye to our parish priest Father Emmanuel, who has been at St Edmund's Church for twelve years. In that time he has experienced lots of change and worked closely with many of the staff and children at our school.
Our Year 6 were able to give him a special goodbye during their leavers mass, where Father Emmanuel was presented with cards from all the children a special gift from the school.
All those in our community would like to wish Father Emmanuel all the very best in his new adventure and new ministry at St Anthony's in Oxford. He will be greatly missed!