Year 6
Welcome to Year 6
We would like to take this opportunity to say hello and extend a warm welcome to the children and parents joining us in Year 6 this year. We have lots of exciting things planned and hope your children will share these experiences with you on a regular basis.
Year 6 is a hugely important year in your school life. Being the eldest year group in the school, the children have a responsibility to be role models to the younger pupils. They will experience new opportunities and challenges throughout the year, both inside and outside of the classroom. These will help them to develop and evolve both as learners and as the young adults they are transforming in to. Year 6 will also prepare children for the next chapter in their lives- secondary school. A caring and experienced team will support you all on your Year 6 journey.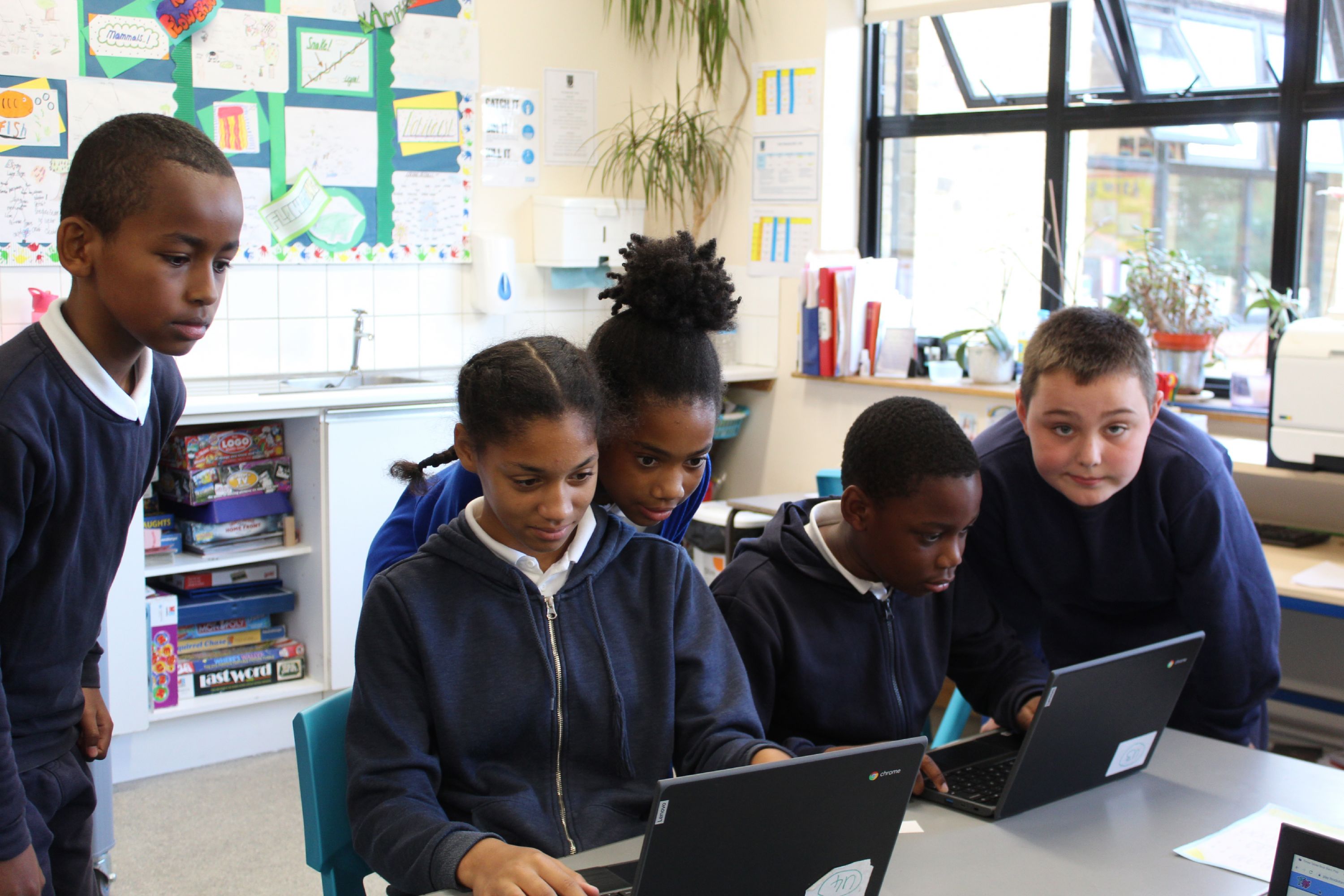 The Year 6 Team
Miss Pittendreigh (Class Teacher 6.1)
Miss Roberts (Class Teacher 6.2)
Miss Sinclair (Setting Teacher)
Ms Freitas (Teaching Assistant)
What are Year 6 learning?
English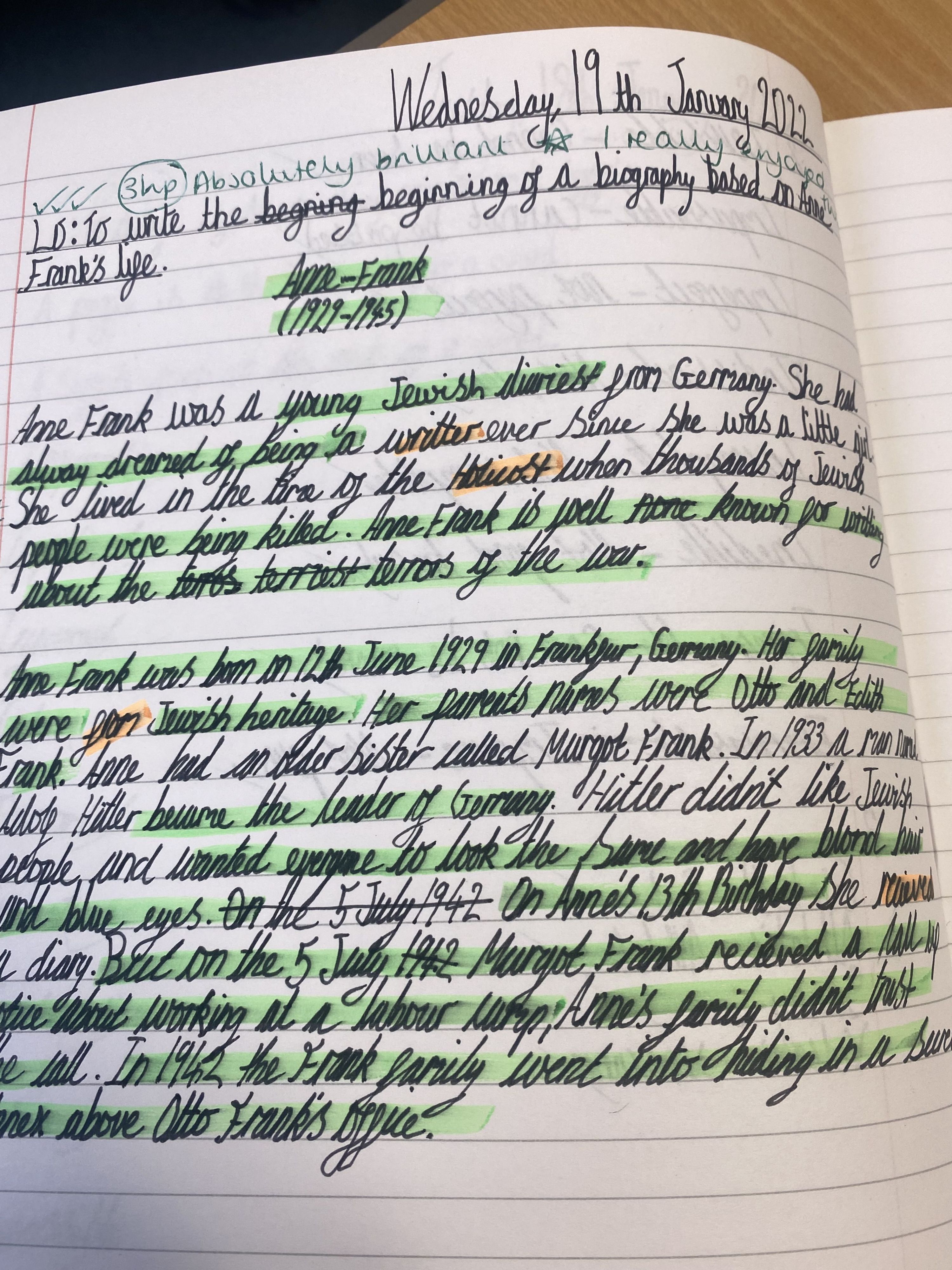 In English, we have been looking at Biographies. We have identified features of biographies and learnt how to research and take notes. We are now writing our own biographies about Anne Frank, which links with our history topic WWII.
Maths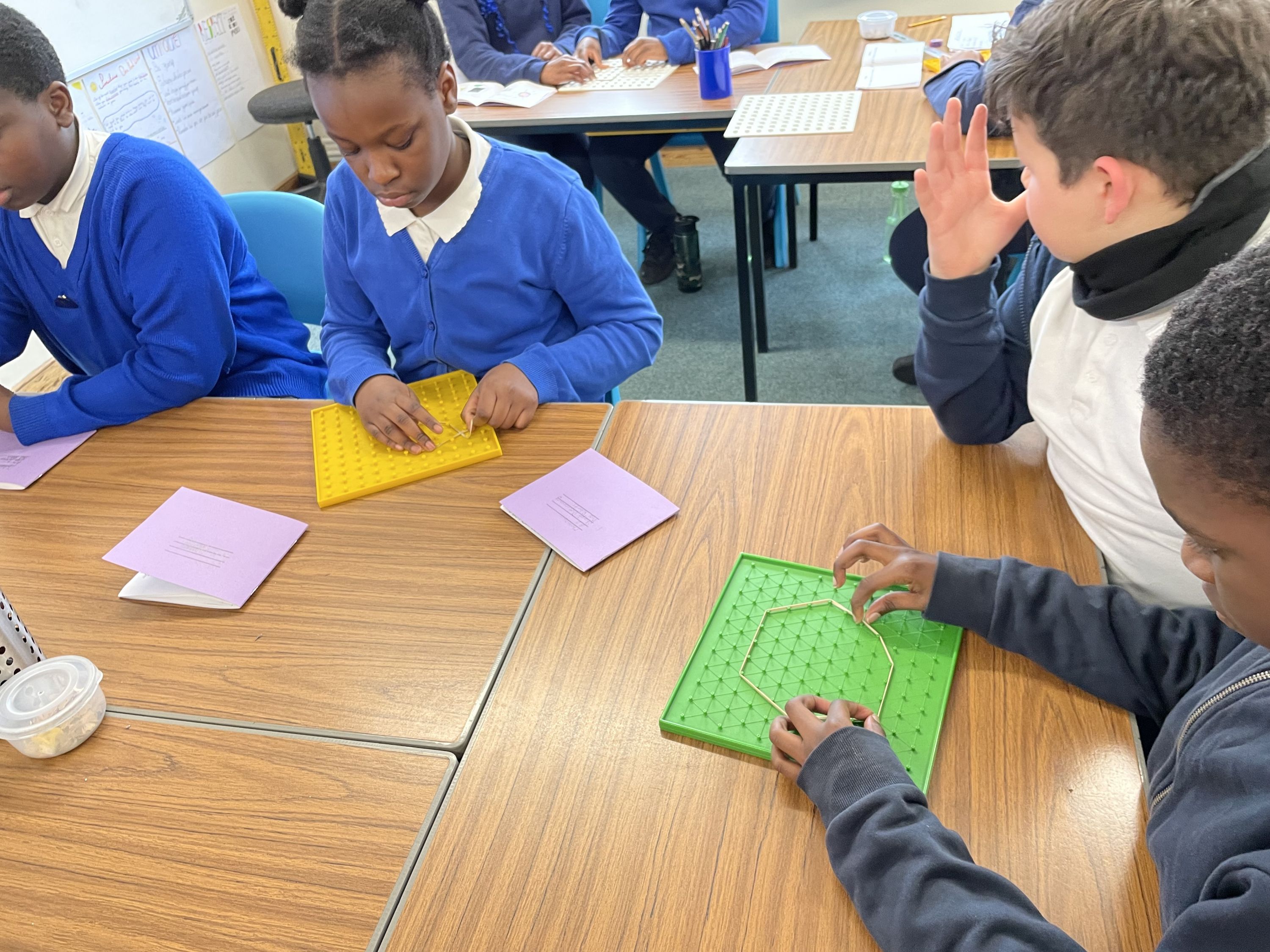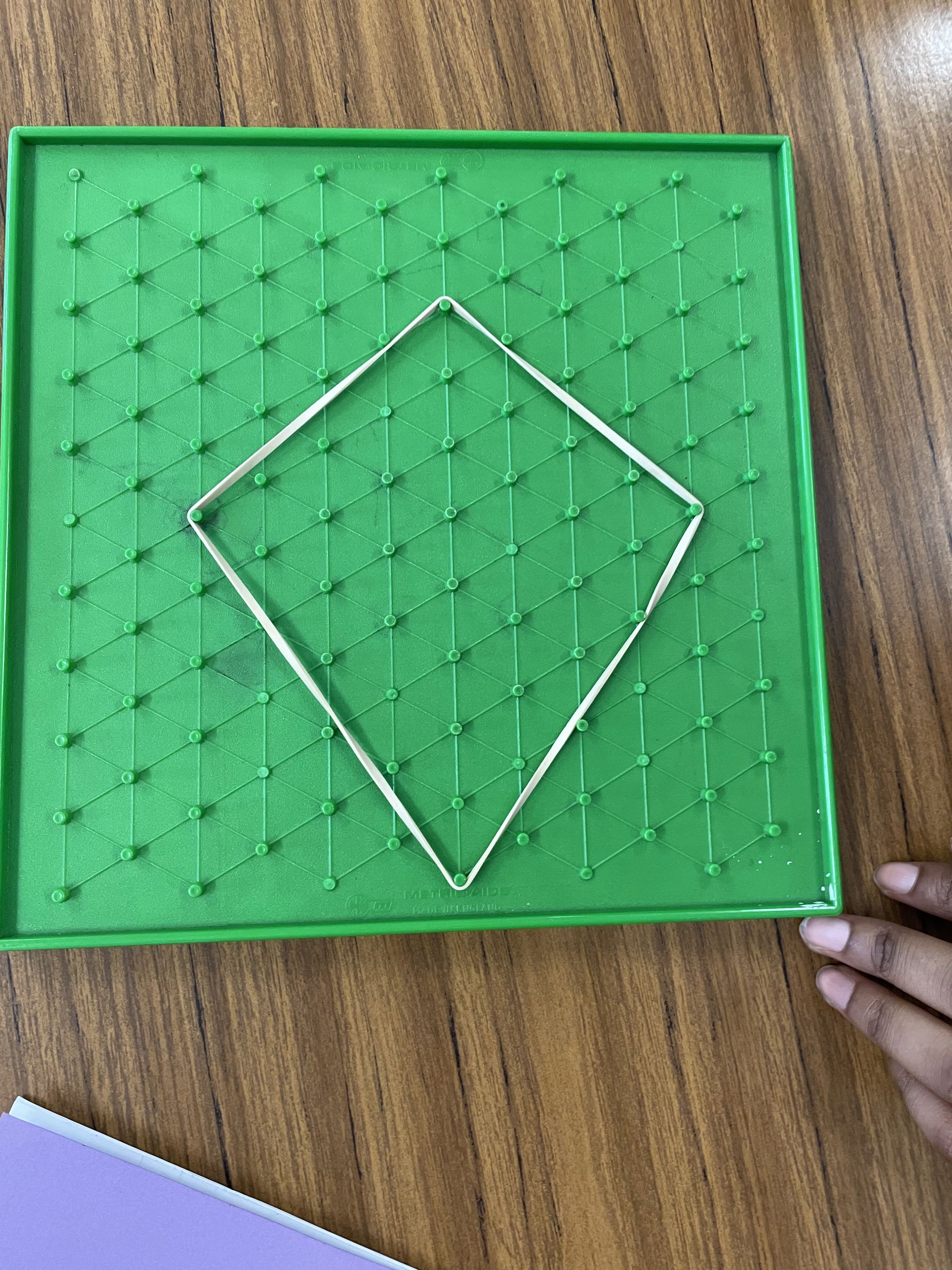 We have been creating shape dictionaries in Maths. We added lots of new mathematical words to our vocabularies! We have been sorting 2D shapes in a variety of ways using Venn diagrams and used peg boards to create quadrilateral shapes.
Science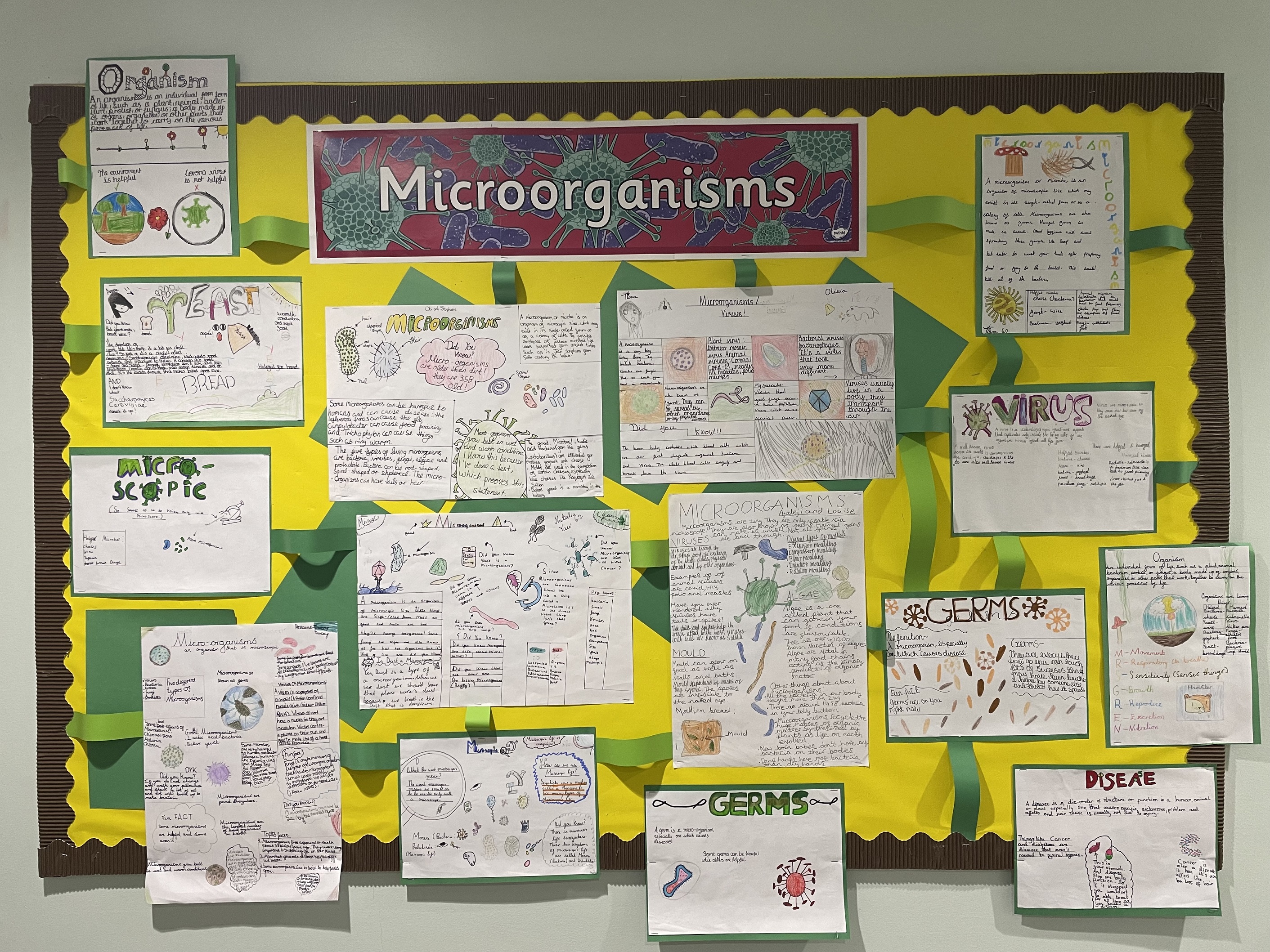 We thought about all that we learnt in our last Science unit- Microorganisms. We couldn't believe how much we knew. We displayed all our learning for the rest of the school to see!
RE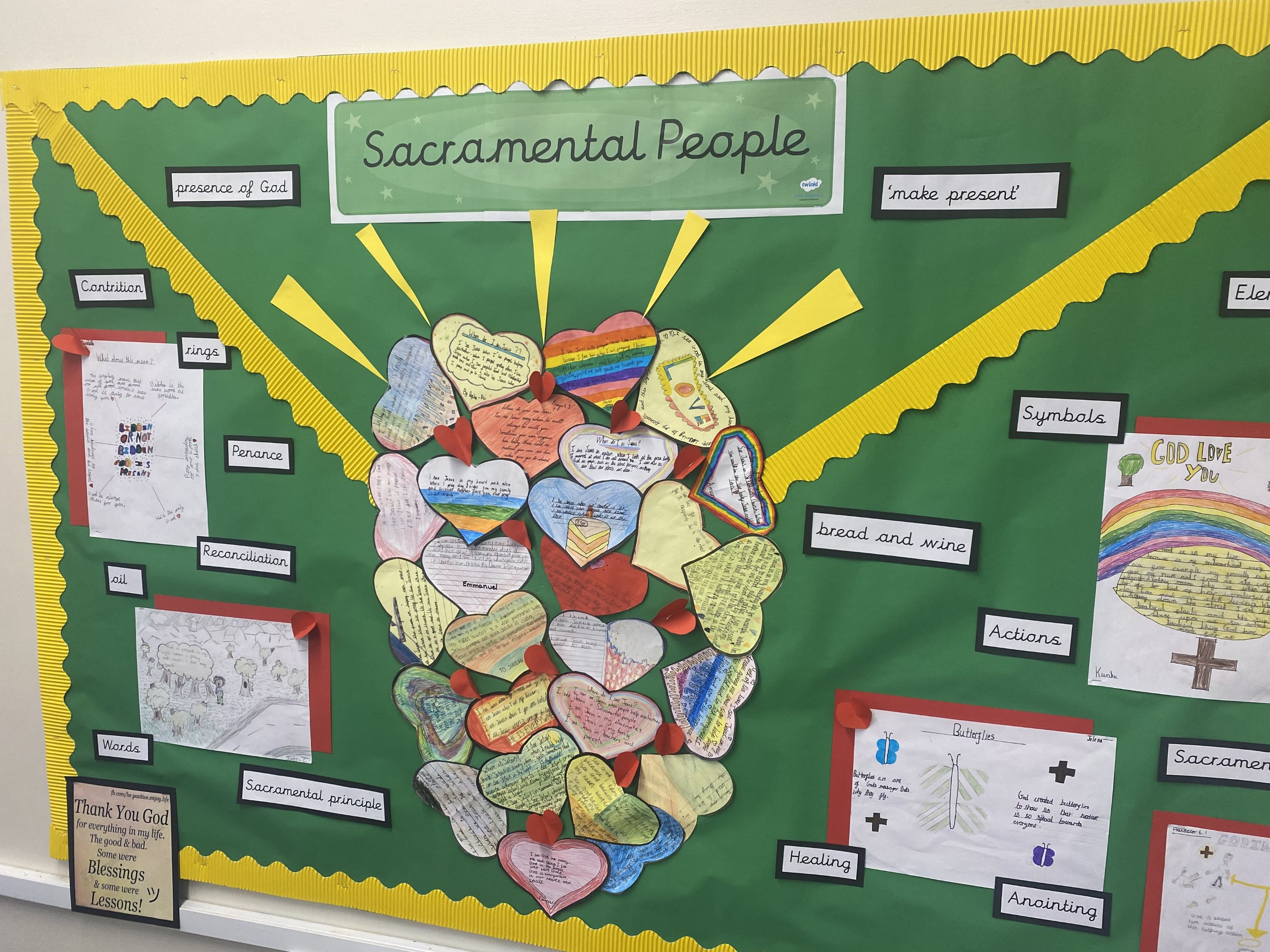 We have been learning about Sacramental people. Within our school community we have identified people which we think are sacramental, through their actions and attitudes. We then looked within our wider community and identified people and places where we can see God.
Computing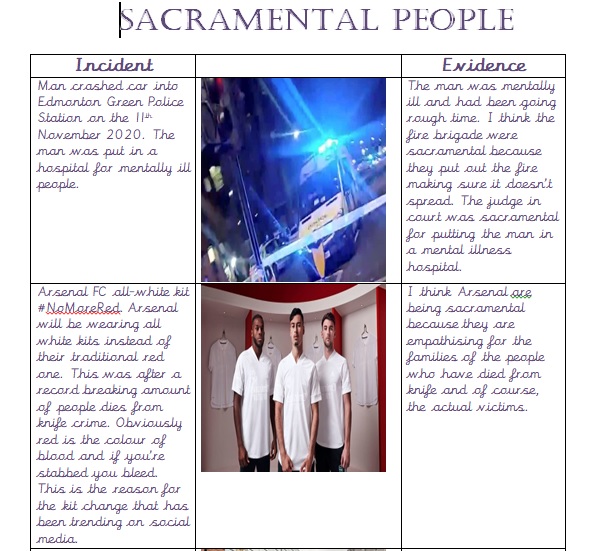 In computing, we have been learning about how search engines work, then we used a search engine to find out more about Sacramental People in the news locally and globally.
Topic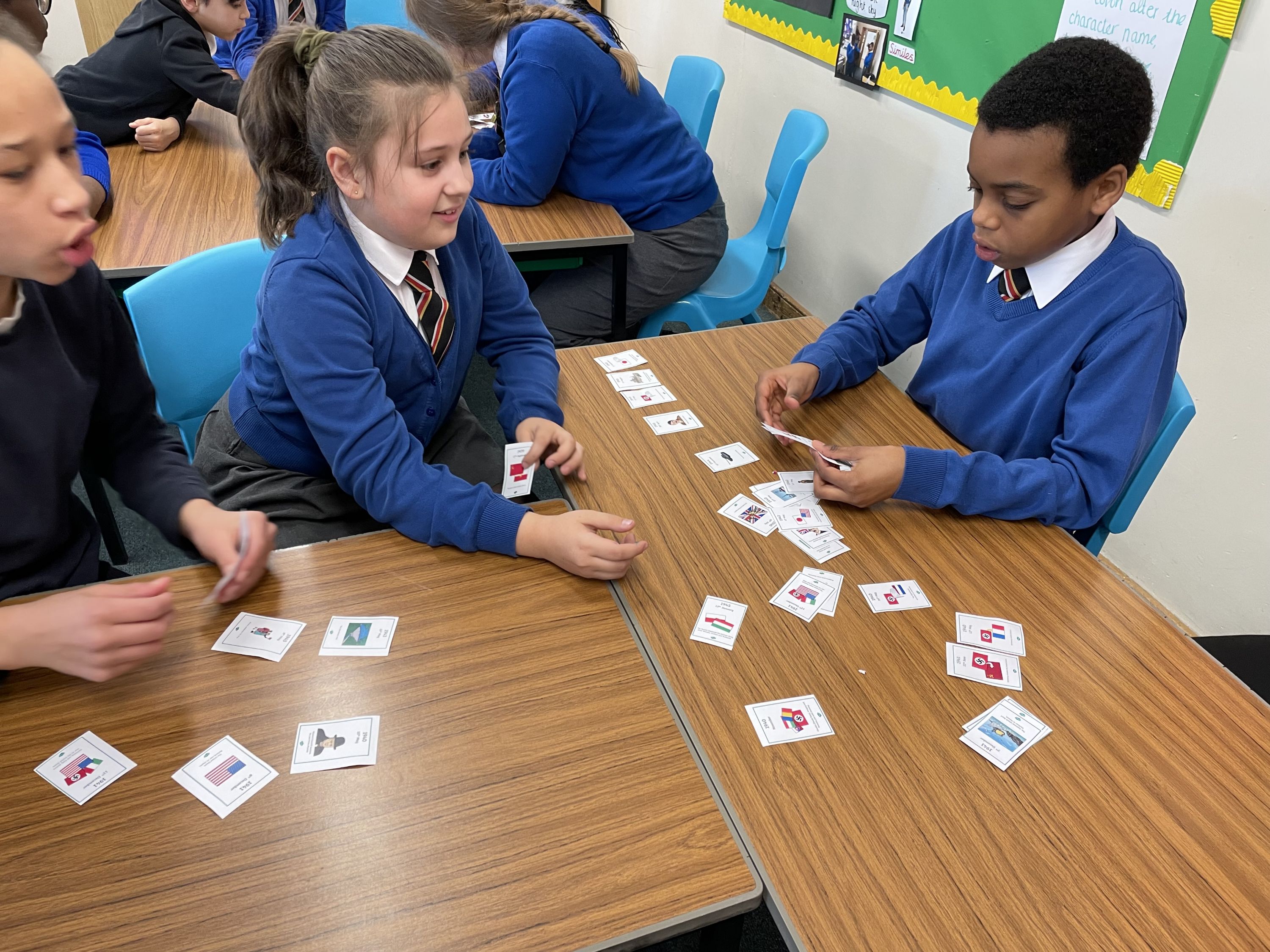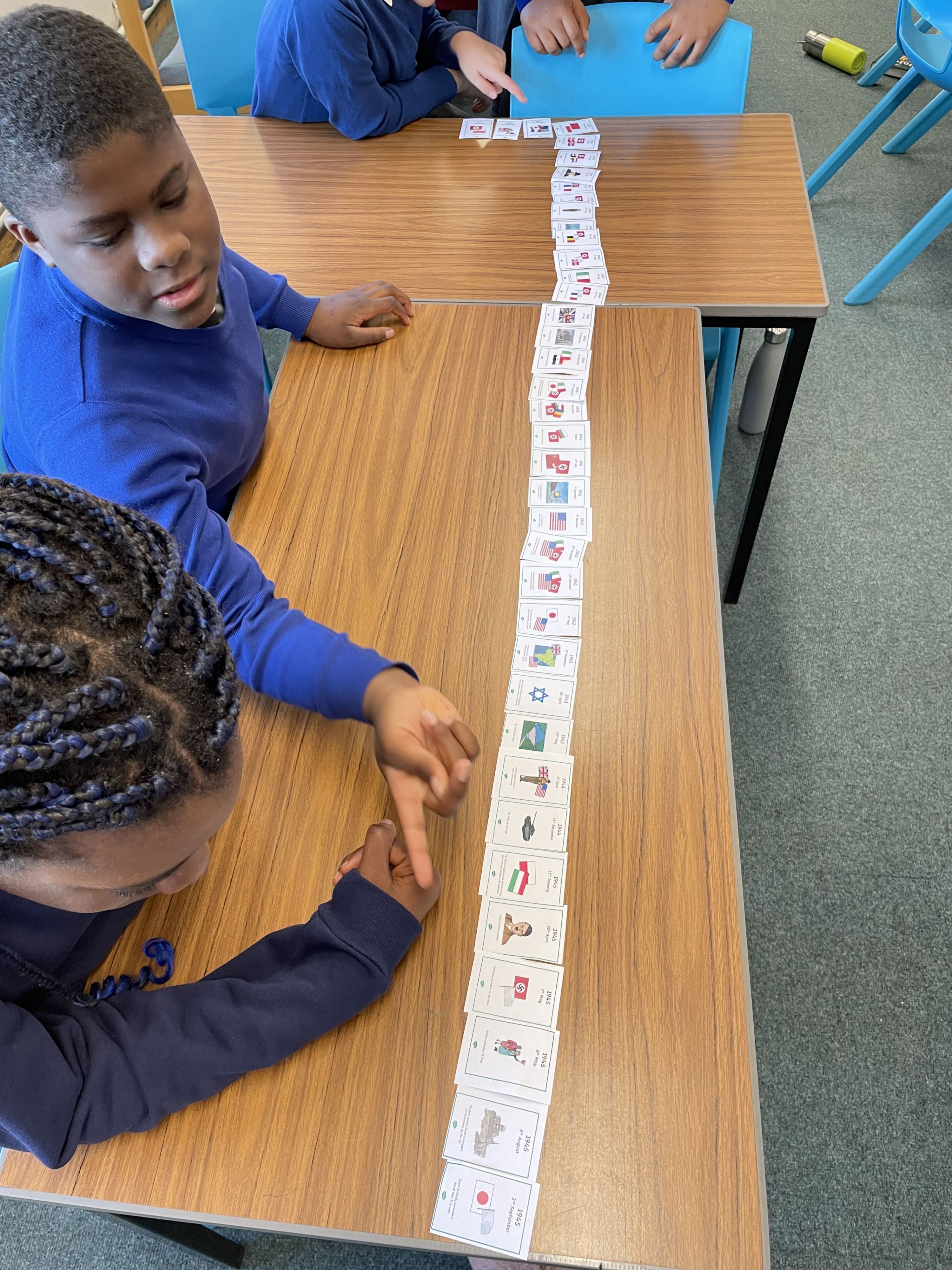 Our history topic this half term is World War II. In groups, we created a timeline of the all the key events which happened during the war. We have looked at key figures in the war including Winston Churchill, Neville Chamberlain and Adolf Hitler.
Other News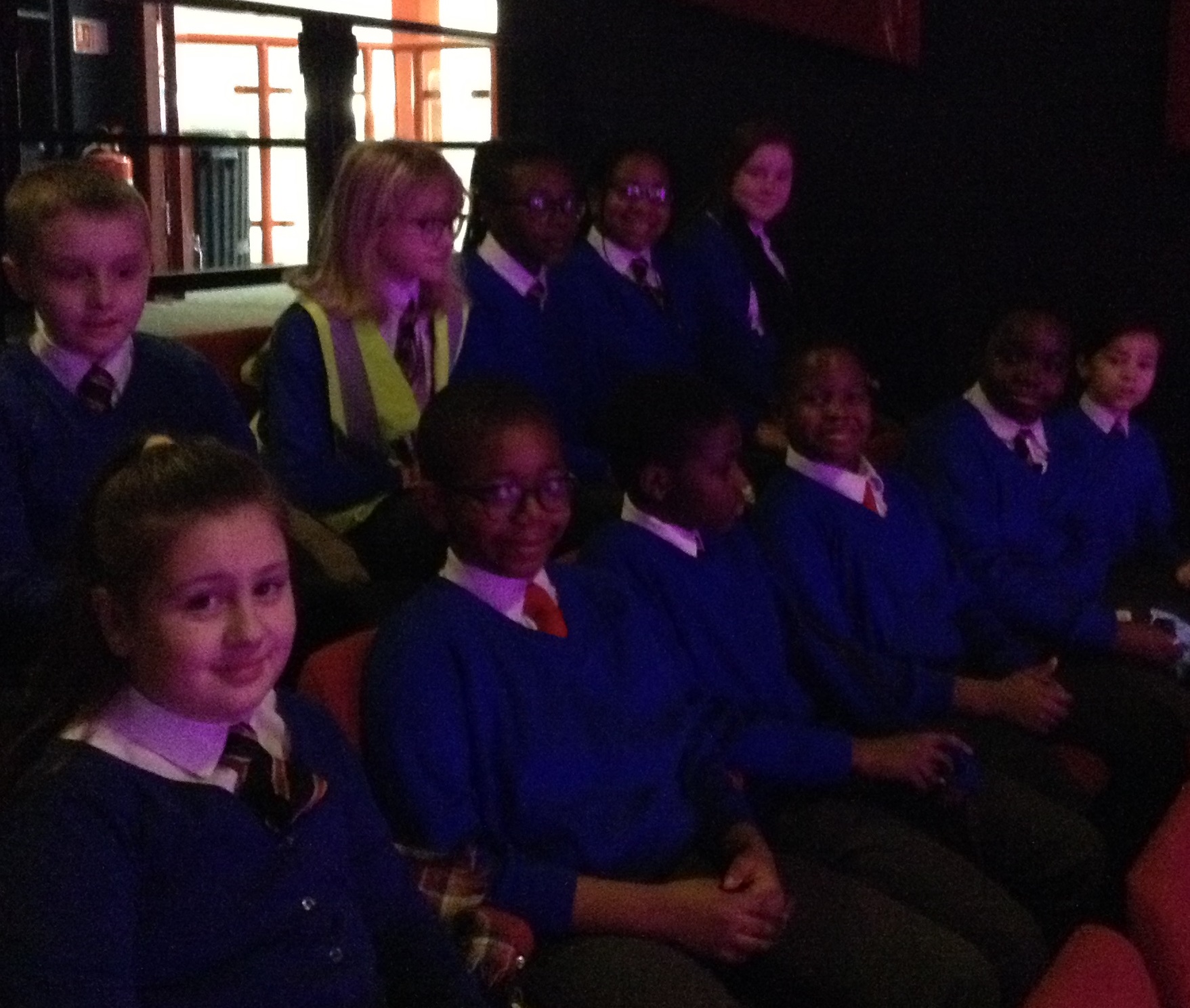 We visited Millfield theatre to watch the production of 'Fairy Tale High'.
Friday was a very big day in Year Six- our Spring Term 'Red Ties' were announced. At St. Edmund's being a 'Red Tie' is a privilege. These children have been selected because of their exemplary behaviour. They are role models for the rest of the school. They have high expectations of themselves and of everybody else and for this reason, have been given extra responsibilities.
We are very proud of them.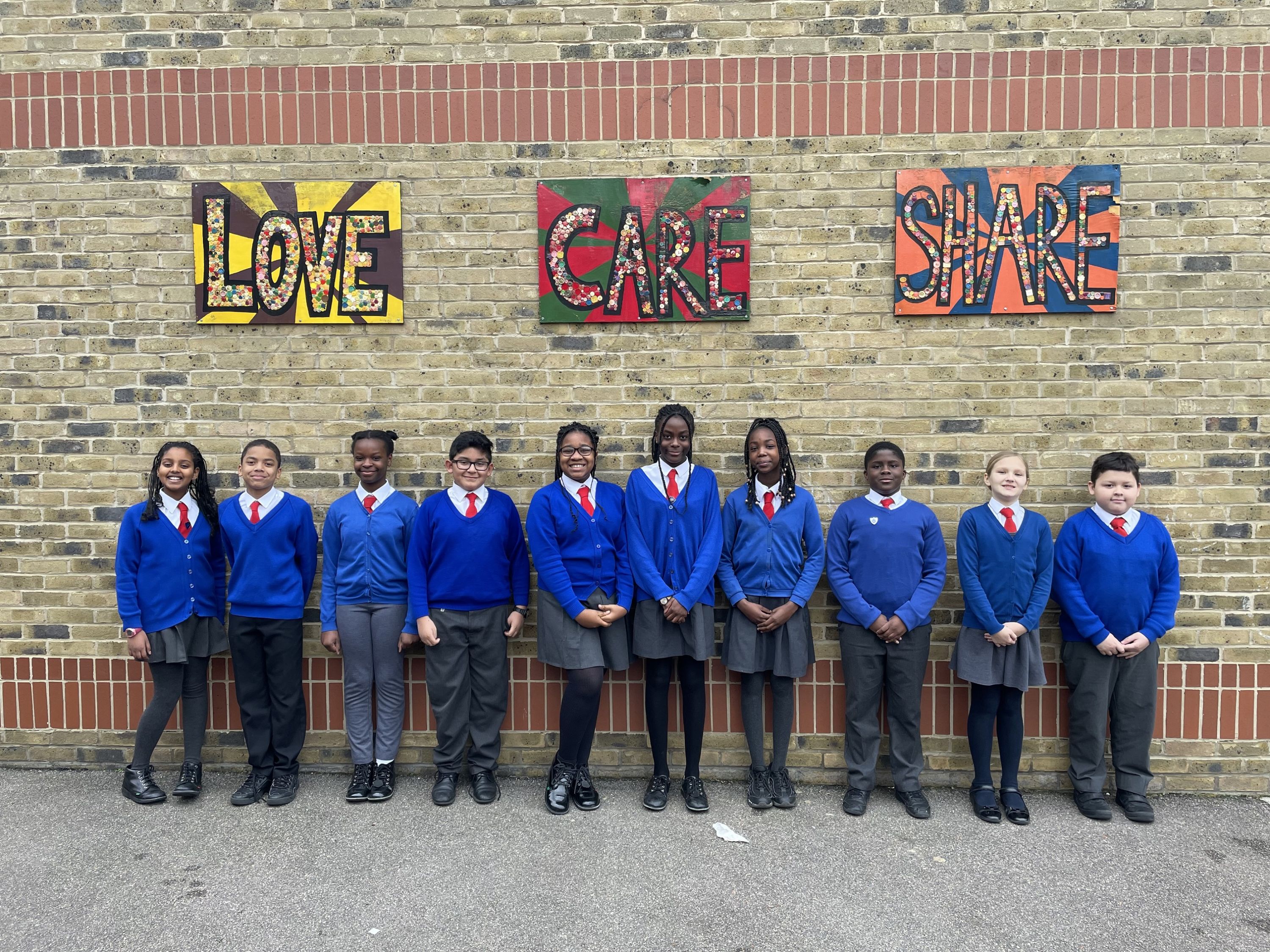 Huge congratulations to our red ties. All the adults are really looking forward to working with you.
s2 wk 3/4
P.E
P.E. Days for Year 6 – Wednesday and Thursday.
Full kit is required to be worn to school on both days.
P.E. Kit includes – Plain Navy Tracksuit Bottoms, Plain Navy Sweatshirt, Navy Shorts, White Polo Shirt Top, Black Plimsolls or Plain White/Black Trainers (no logos please)
Homework / Home Reading
Each week homework will be given as follows:
English homework is uploaded every Thursday on Google Classroom to be submitted the following Tuesday.
Maths homework is uploaded every Thurday on MyMaths to be submitted the following Tuesday.
One piece of R.E. Homework will be set on Google Classroom every half term. It will be set on a Thursday to be submitted the following Tuesday.
Home reading – Home reading books must be read with an adult and signed each week. They will be sent home on a Thursday and should be returned by Tuesday. In Year 6, lots of children will be reading novels as their home reading book, it is expected that they read several chapters a week, not the entire novel.
The children should also complete 20 minutes of daily reading.
Topic Related Projects are often given over holiday periods.
Times tables are practised regularly in class and it would be beneficial if they practice at home also. These are tested every Friday.
Spellings will be given out on Thursday, they should be learnt for the following Tuesday.
Teacher Information videos
Please find below the slides from the Year 6 Information Video. The full presentation from teachers can be found on your child's Google Classroom page.