Year 6
Welcome to Year 6
We would like to take this opportunity to say hello and extend a warm welcome to the children and parents joining us in Year 6 this year. We have lots of exciting things planned and hope your children will share these experiences with you on a regular basis.
Year 6 is a hugely important year in your school life. Being the eldest year group in the school, the children have a responsibility to be role models to the younger pupils. They will experience new opportunities and challenges throughout the year, both inside and outside of the classroom. These will help them to develop and evolve both as learners and as the young adults they are transforming in to. Year 6 will also prepare children for the next chapter in their lives- secondary school. A caring and experienced team will support you all on your Year 6 journey.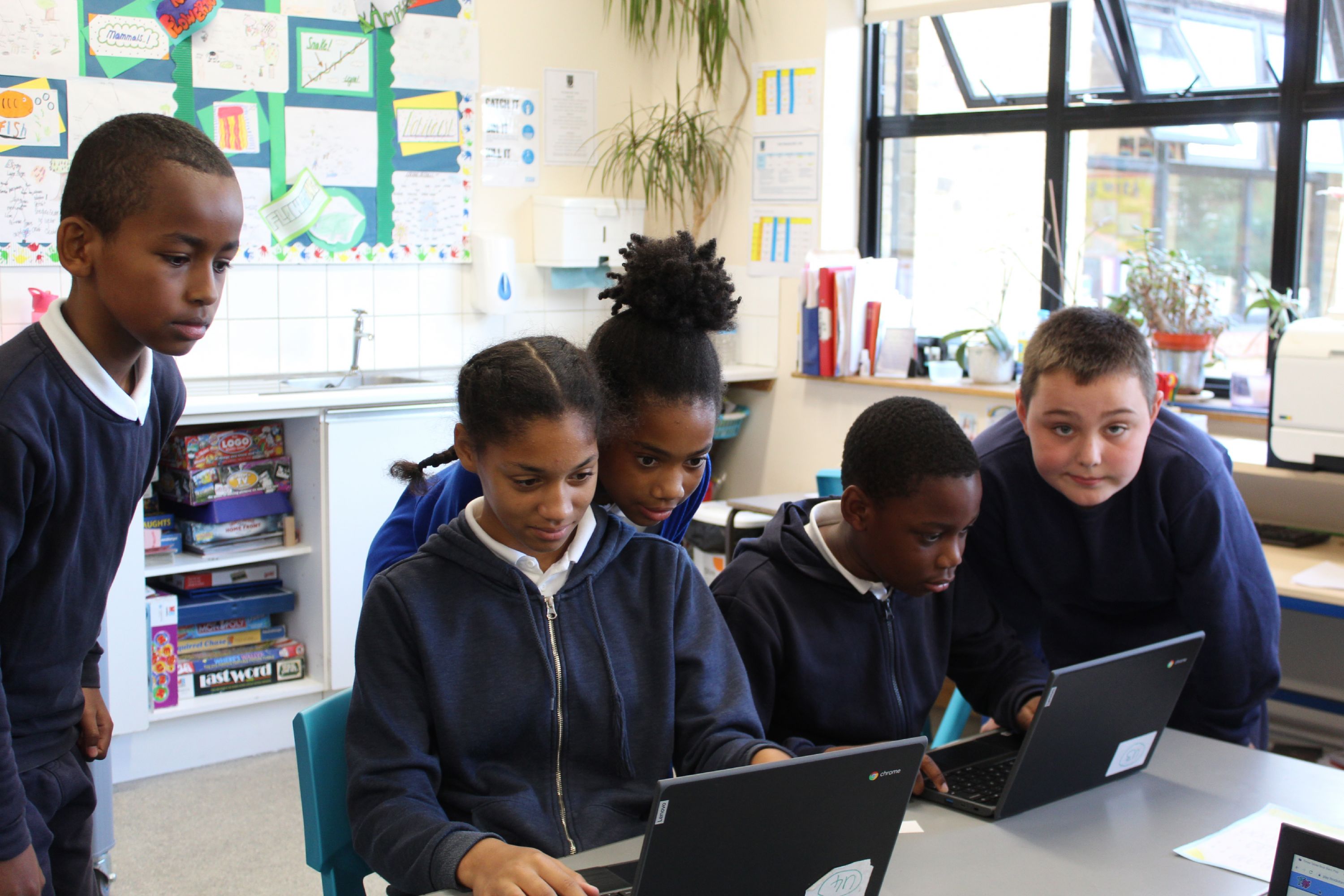 The Year 6 Team
Miss Pittendreigh (Class Teacher 6.1)
Miss Roberts (Class Teacher 6.2)
Miss Sinclair (Setting Teacher)
Ms Freitas (Teaching Assistant)
What are Year 6 learning?
English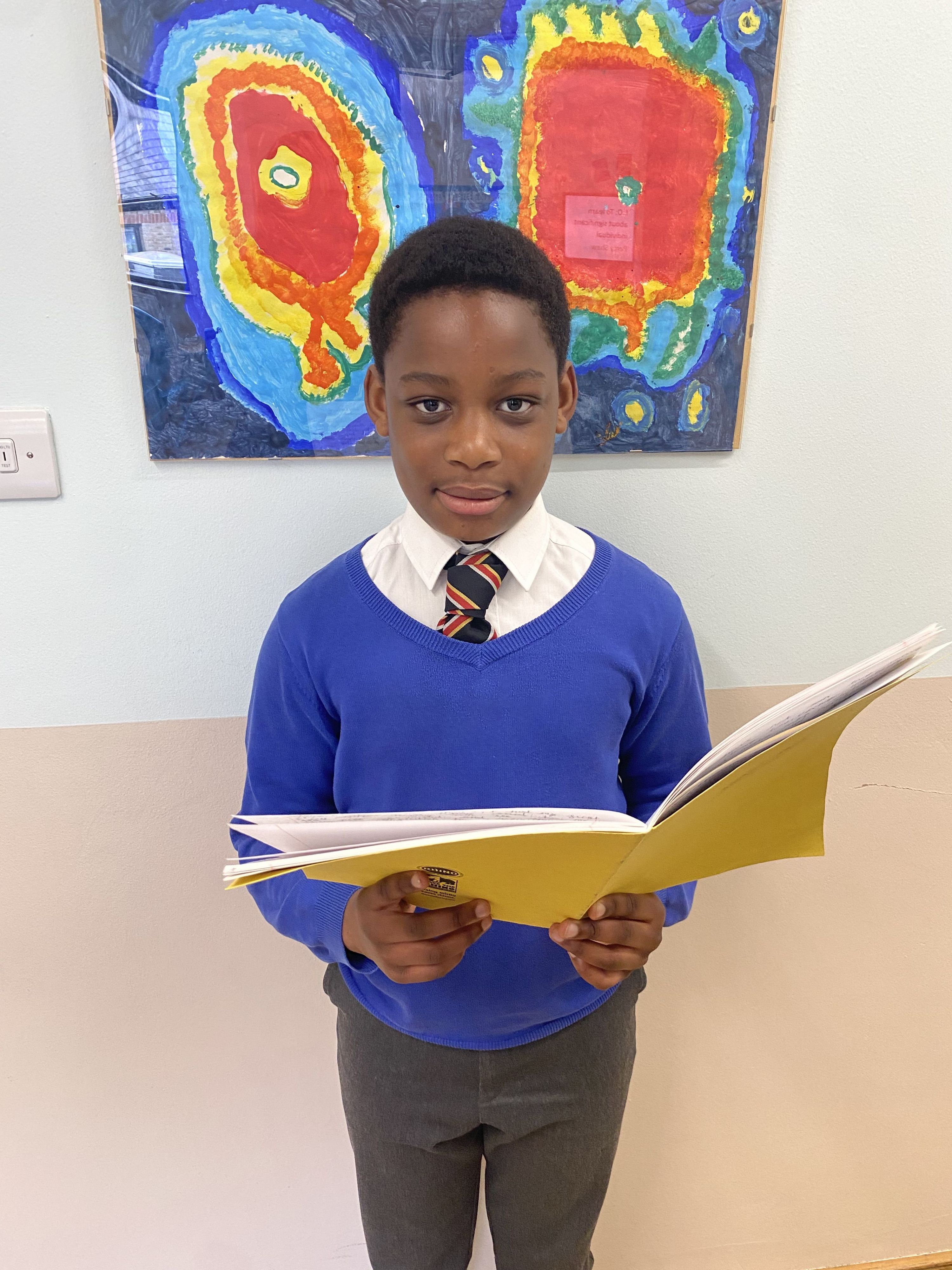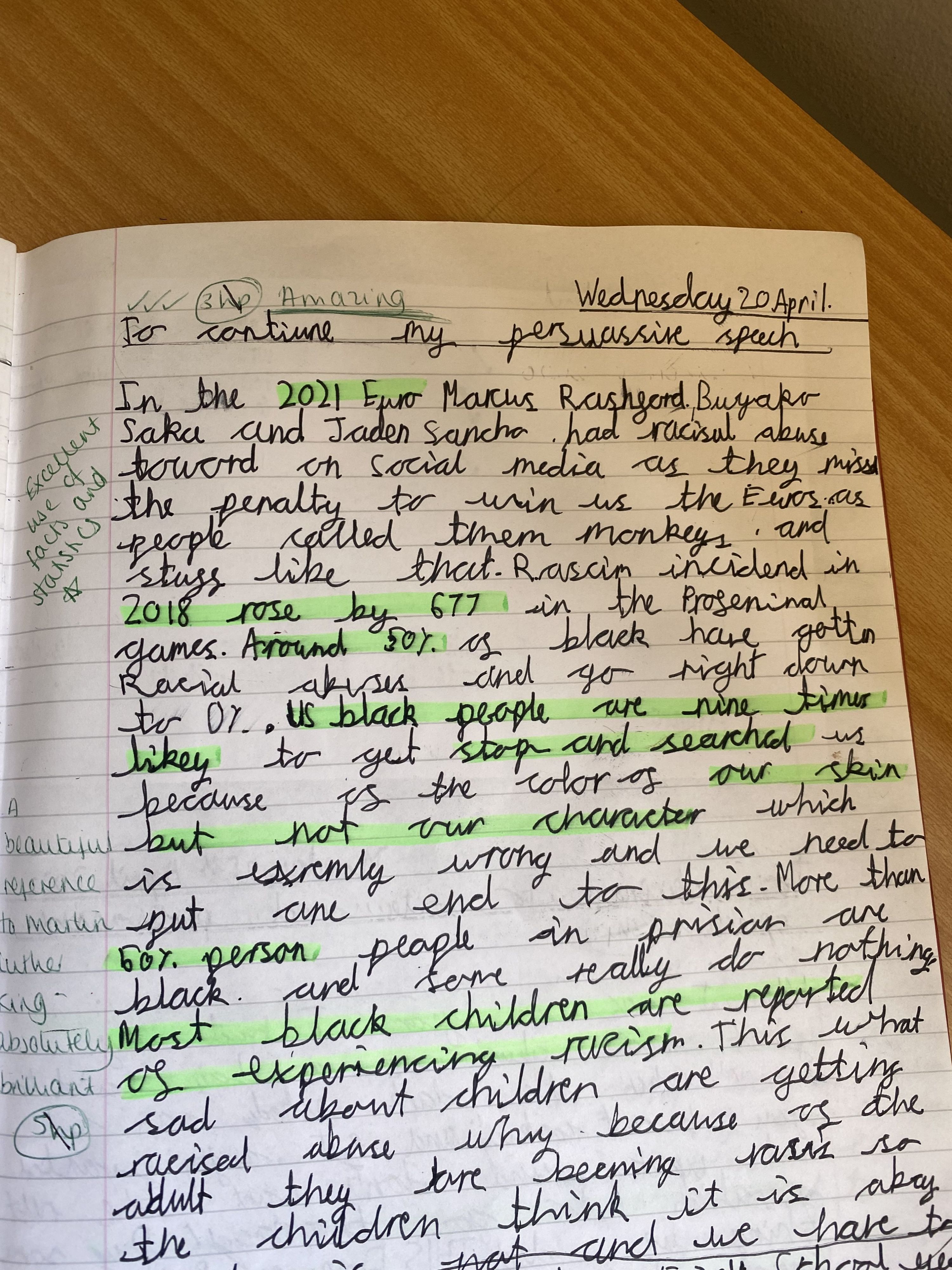 We looked at two of the most powerful speeches in history, Martin Luther King's 'I have a dream' and Winston Churchill's 'We Shall Fight on the Beaches'. We looked at the different techniques the men used to make their speeches both powerful and persuasive. We then chose to research climate change, racism or education and wrote our own persuasive speeches. We performed these to each other and helped each other to develop them!
Maths
We have been learning about position and direction in Maths. We have been plotting co-ordinates and learning how to translate and reflect these co-ordinates.
Science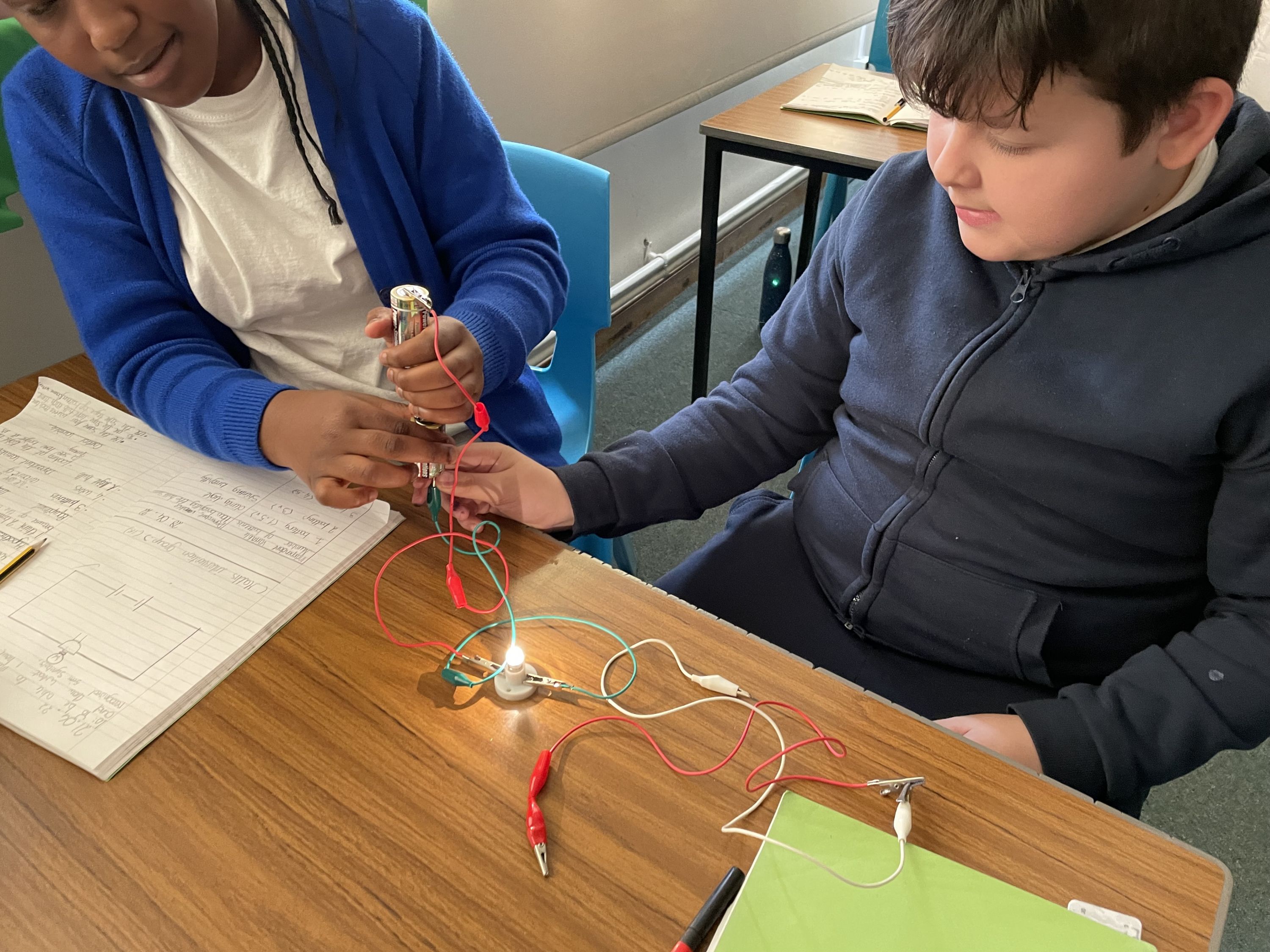 We have been learning about circuits and electricity in science. We found out that if you have more batteries in a circuit, the voltage in the circuit is bigger, so other components on the circuit, e.g. a light bulb, will shine brighter.
RE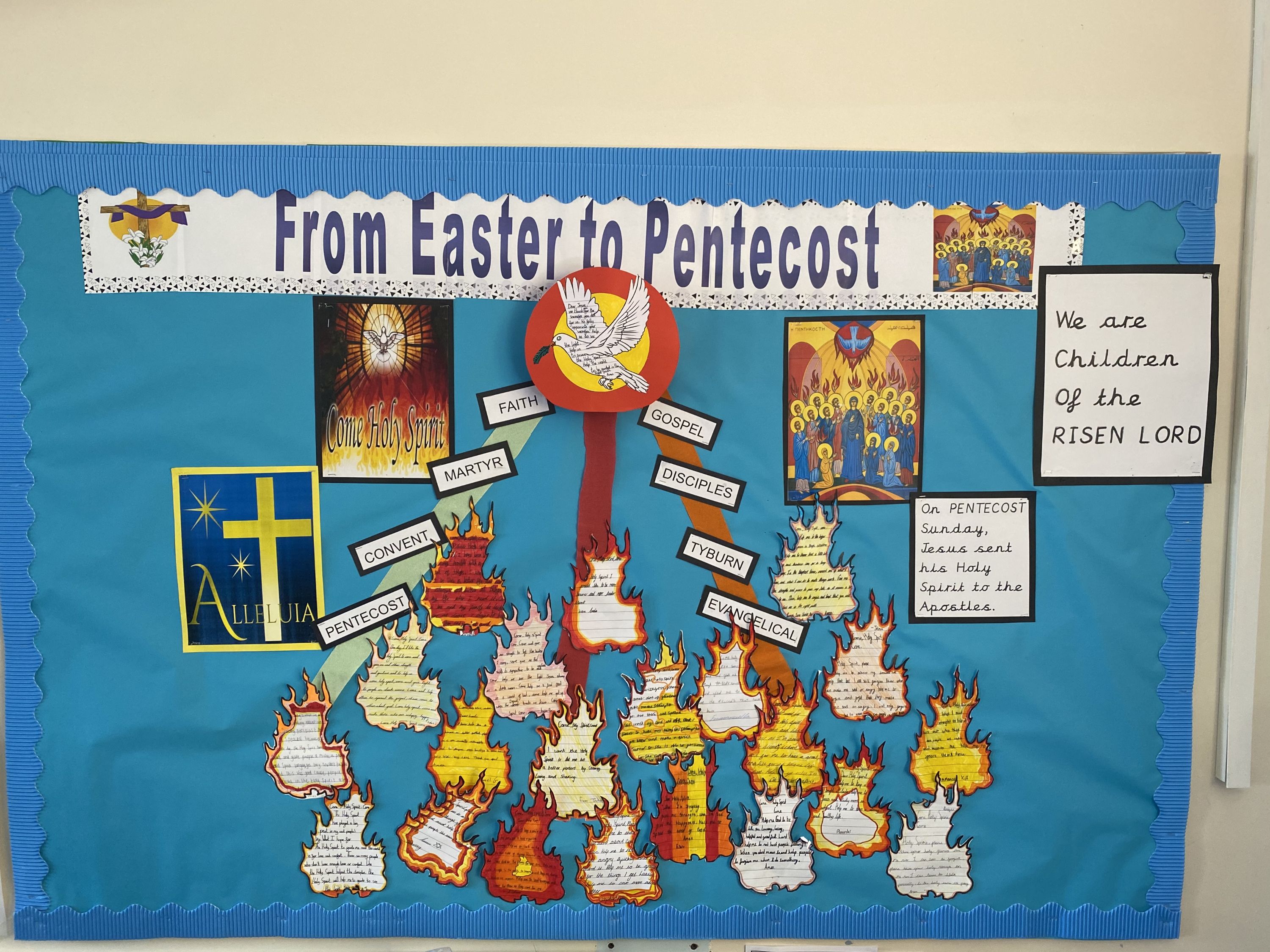 We are working on our 'From Easter to Pentecost' unit. We are thinking about the Holy Spirit and the gifts of the Holy Spirit. We know that the Holy Spirit is an energy that helps us to do good things and guides us on our faith journeys.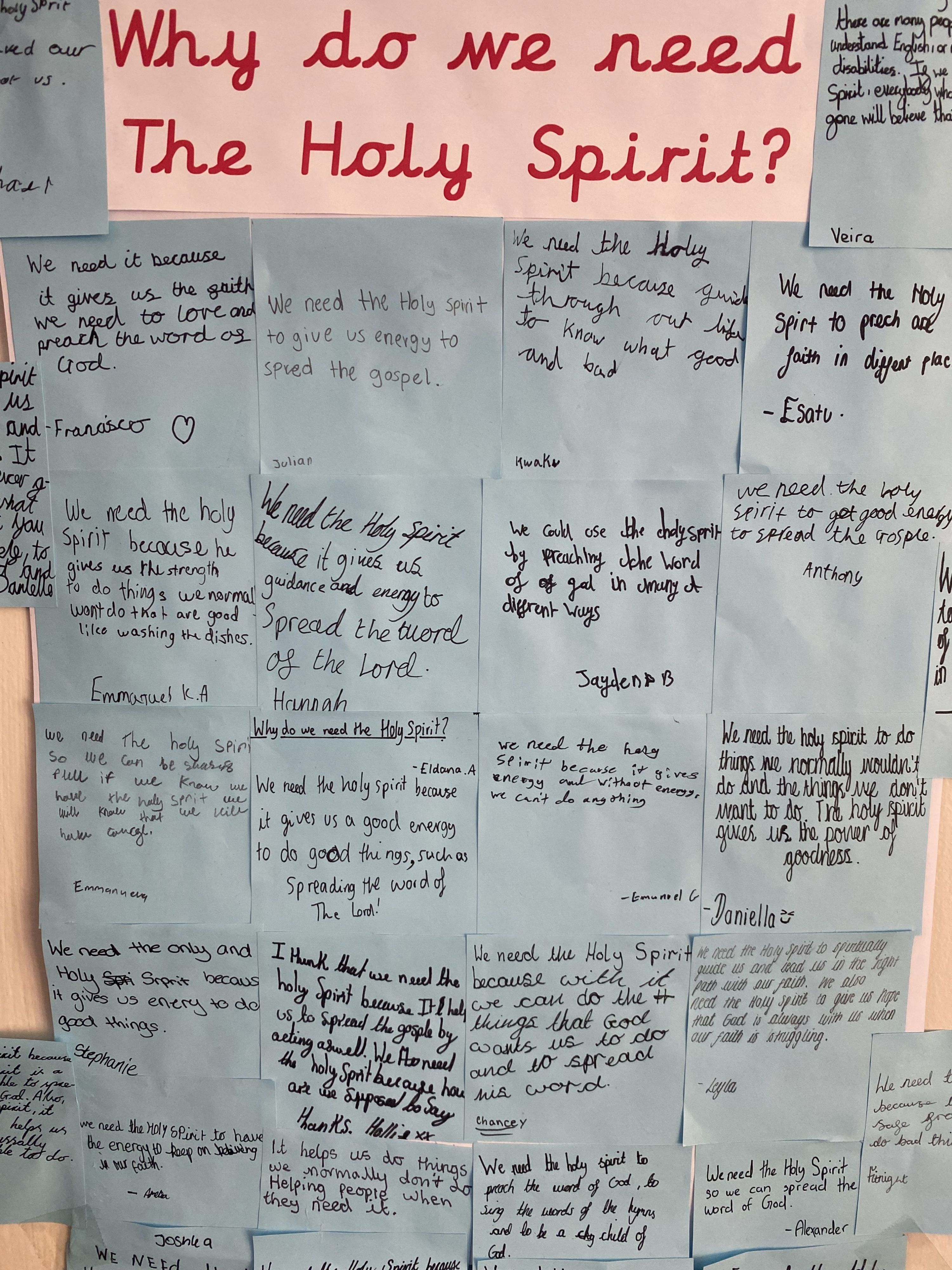 We discussed and responded individually to our new 'big question'- Why do we need The Holy Spirit?
Computing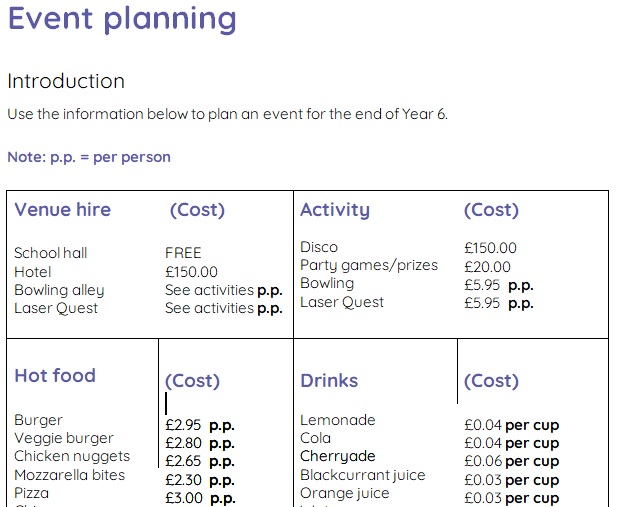 In computing, we used a spreadsheet to plan a virtual end-of-school event.
Topic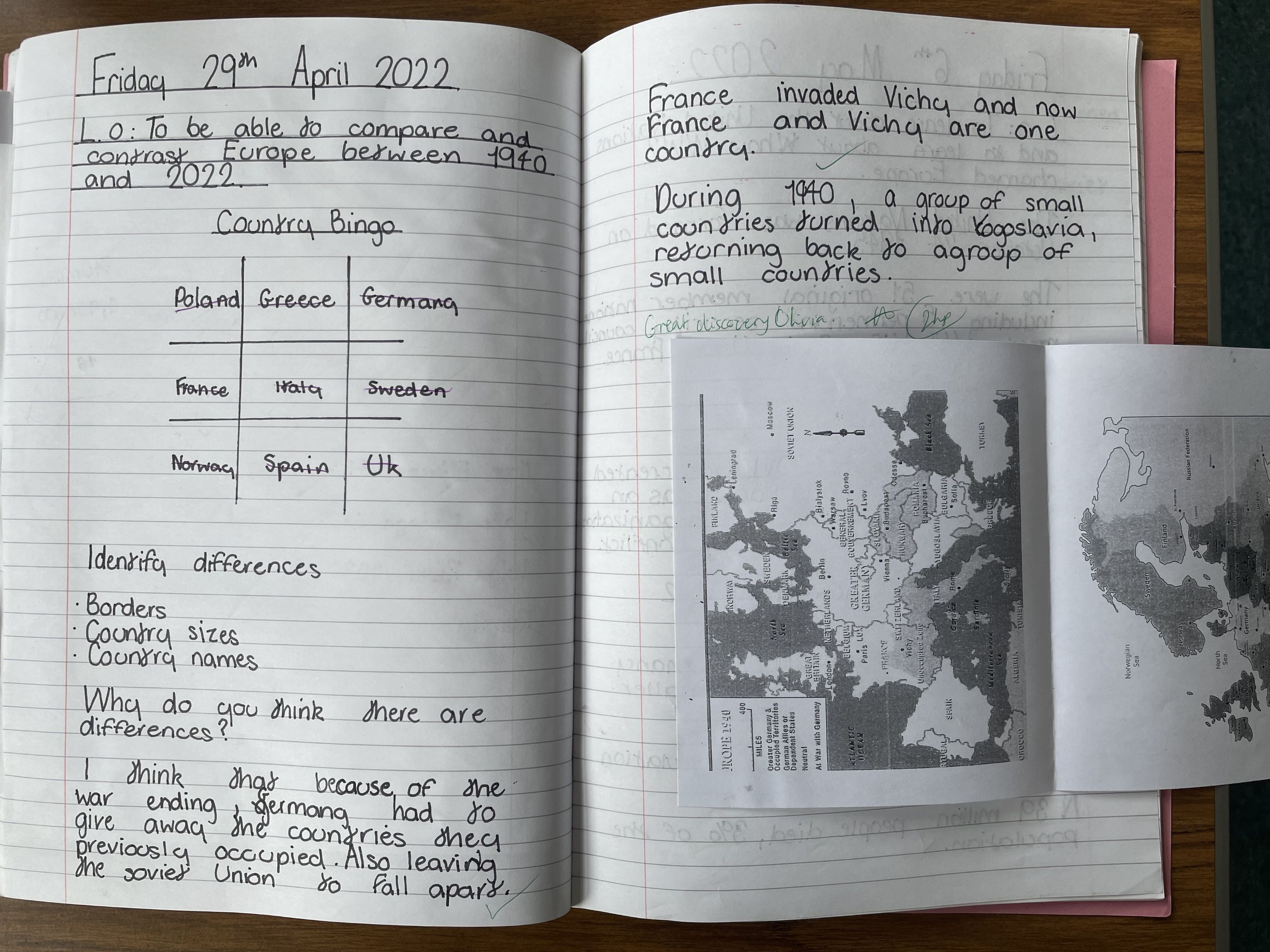 We started our new topic, the making of modern Europe. We have been looking at how the countries and cities in Europe we know today, were shaped by what happened during WW2. We have looked at the United Nations
Other News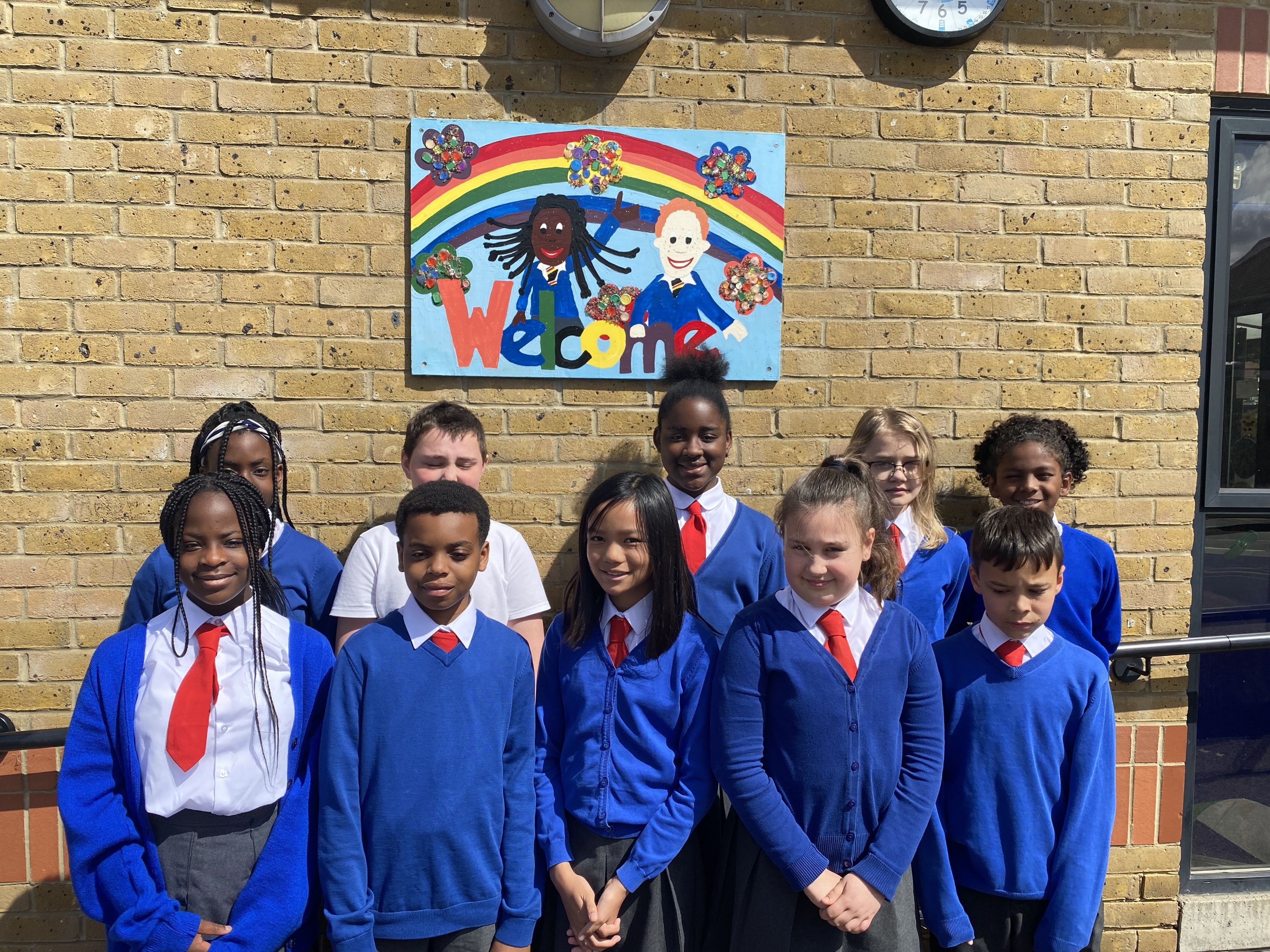 We would like to say 'Big Congratulations!' to our new red ties. These children have worked especially hard-they have shown their initiative and leadership skills consistently throughout the year.
We are really looking forward to working with you.
Well done to the new red ties.
The children in Year 6 have been attending Early Morning Tuition Sessions with their teachers. They have all demonstrated just how hardworking, mature, dedicated and resilient they are. We honestly can't even express how proud of you we are Year 6. You are amazing.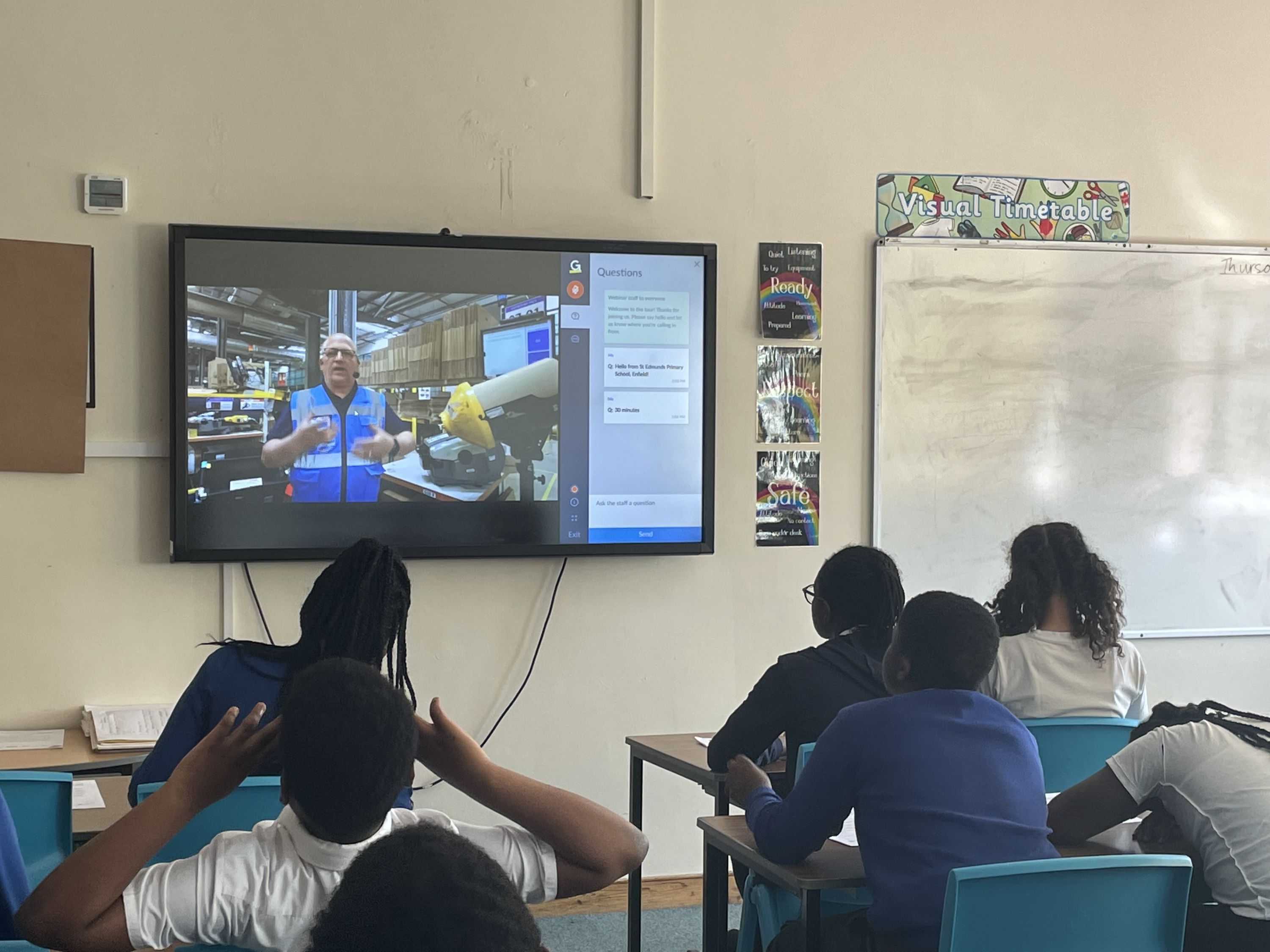 We took part in a "Amazon Future Engineer Virtual Fulfilment Centre Tour". It was fascinating to find out about how robots are programmed to carry out tasks for Amazon!
S1 wk 3/4
P.E
P.E. Days for Year 6 – Wednesday and Thursday.
Full kit is required to be worn to school on both days.
P.E. Kit includes – Plain Navy Tracksuit Bottoms, Plain Navy Sweatshirt, Navy Shorts, White Polo Shirt Top, Black Plimsolls or Plain White/Black Trainers (no logos please)
Homework / Home Reading
Each week homework will be given as follows:
English homework is uploaded every Thursday on Google Classroom to be submitted the following Tuesday.
Maths homework is uploaded every Thurday on MyMaths to be submitted the following Tuesday.
One piece of R.E. Homework will be set on Google Classroom every half term. It will be set on a Thursday to be submitted the following Tuesday.
Home reading – Home reading books must be read with an adult and signed each week. They will be sent home on a Thursday and should be returned by Tuesday. In Year 6, lots of children will be reading novels as their home reading book, it is expected that they read several chapters a week, not the entire novel.
The children should also complete 20 minutes of daily reading.
Topic Related Projects are often given over holiday periods.
Times tables are practised regularly in class and it would be beneficial if they practice at home also. These are tested every Friday.
Spellings will be given out on Thursday, they should be learnt for the following Tuesday.
Teacher Information videos
Please find below the slides from the Year 6 Information Video. The full presentation from teachers can be found on your child's Google Classroom page.