St Edmund's Choir Brings Joy To Eastbrook Care Home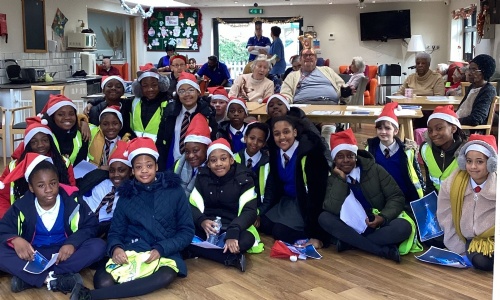 Last Friday, our fantastic school choir took some time out of their day to visit Eastbrook Care Home in lower Edmonton and sing Christmas carols for the residents and staff. Singing and listening to music can be a great source of joy and comfort for people, especially during the holiday season. It's a thoughtful and kind gesture for the choir to share their talents in this way. I'm sure the residents of the care home appreciated the performance and the festive spirit it brought.
A huge thank you to Mrs Pope and Miss O'Halloran for organising this thoughtful gesture.