House Points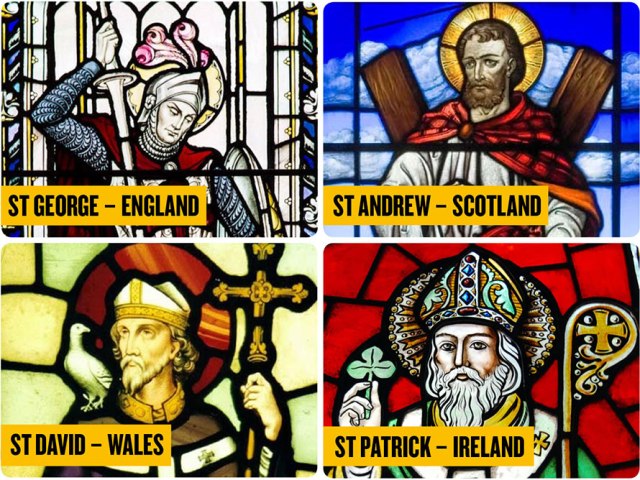 Pupils are allocated a house when they join the school. The houses are named after the patron saints of England, Scotland, Ireland and Wales. When children enter KS2, they can earn points for behaviour, manners, extra effort and excellent work. The House Points encourage a team ethos across the school and allows for all children to have a common goal. Staff will be able to award up to 3 points per achievement with Senior Leaders awarding up to 5 points.
Each house has two Year 6 'Team Captains' selected by the children in that Year group. Every member of staff has also been allocated a team and everyone takes part in House competitions each half-term.
Each week House Points are totalled and the winning house celebrated in the Friday assembly. At the end of each term the House with the most points get an extra reward, and at the end of the year the winning house receives a special trophy.
This year's House Captains are
| | Captain | Vice-captain |
| --- | --- | --- |
| St Patrick | Eldana | Kylie |
| St David | Olivia | Amara |
| St Andrew | Viera | Aysha-Rei |
| St George | Stephanie | Nathaniel |
Autumn / Spring House Winners
Well done to St Andrew's who have won the House Cup for Autumn with a massive 14, 382 points.
As well as having the most points, they all performed excellently in the Inter-House Competitions.
Spring Term House Points Running Total:
Week Beg:
St Patrick
St George
St David
St Andrew
18.04.22
700
719
876
830
25.04.22
1676
1095
1480
1385
02.05.22
1064
1184
982
989
09.05.22
1245
1206
1355
1178
16.05.22
2174
1381
1236
1609
23.05.22
965
783
963
1063
13.06.22
1194
915
1185
1389
20.06.22
1239
1151
1312
1433
27.06.22
2478
2173
2150
2327