Year 5
Welcome to Year 5!
We would like to take this opportunity to say hello and extend a warm welcome to the children and parents joining us in Year 5 this year. We have lots of exciting things planned and hope your children will share these experiences with you on a regular basis.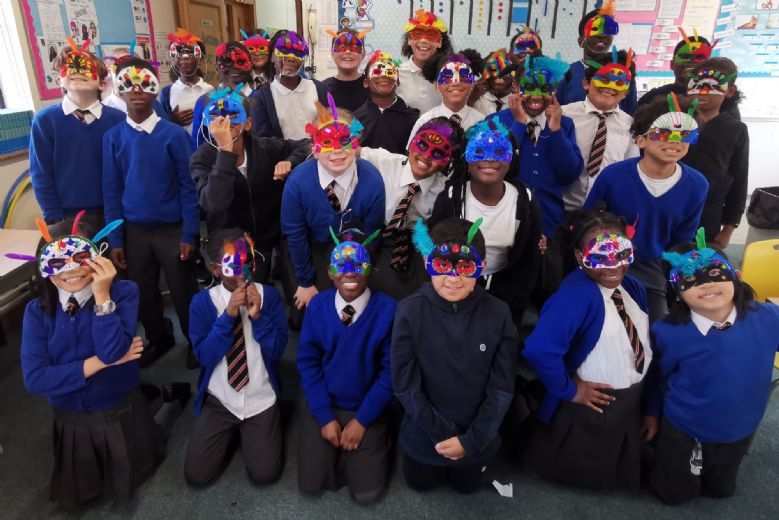 Year 5 Staff
The Year 5 Team:
Teachers
Miss Roberts 5.1
Mrs Tierney 5.2
Supported by:
Mrs Llewellyn
What are Year 5 learning?
In music, we have been creating sound stories using a variety of percussion instruments. We had to think carefully about our instrument choice and the kind of sounds each instrument could made. Then we changed the rhythm and the tempo of our composition, so that we could tell our stories. We worked in groups and each group told a section of the story. Once we had finished composing, we performed the story in sequence as a class.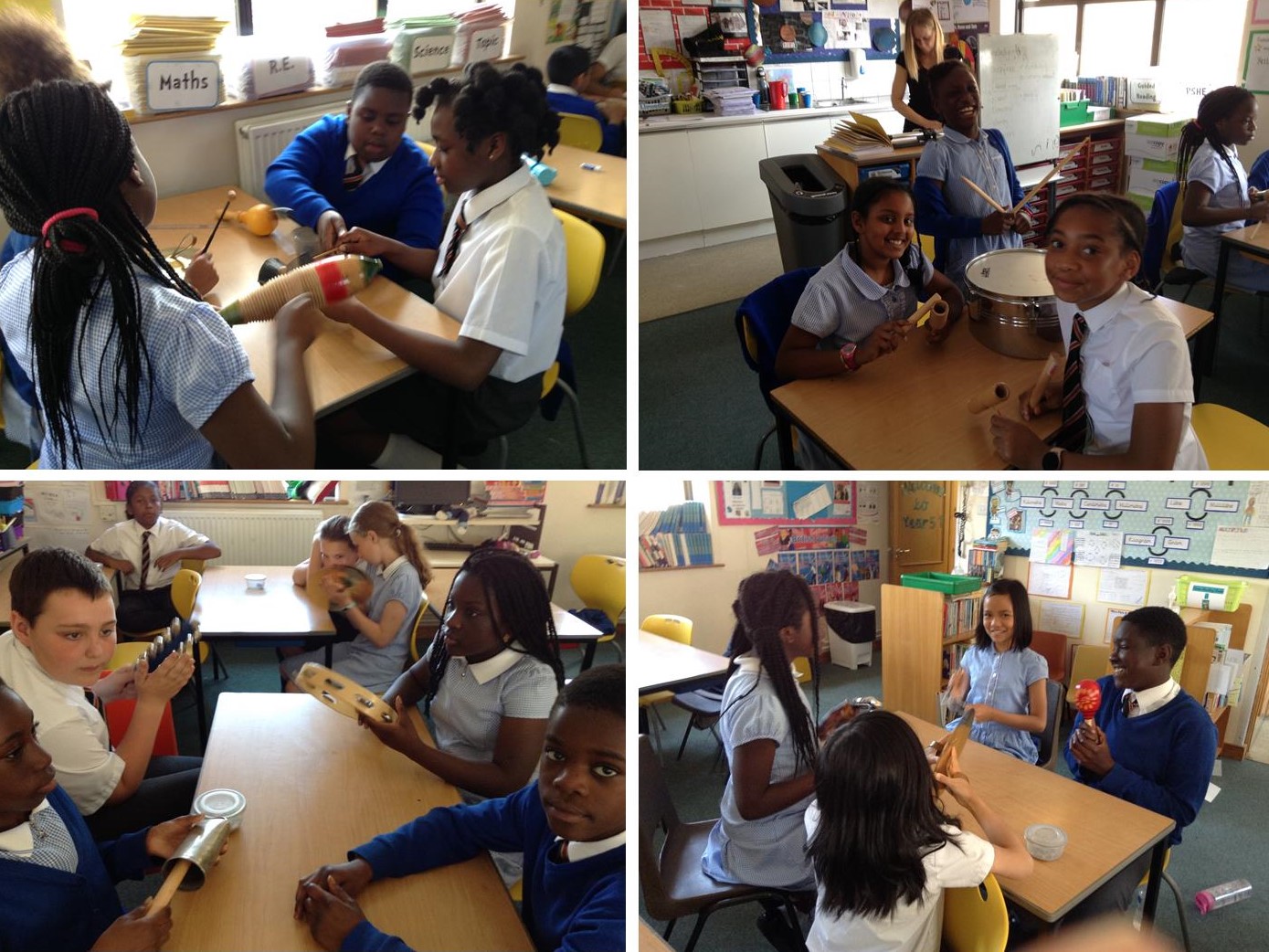 In English, we have been learning about persuasive writing, specifically adverts. We learnt all about what makes an advert effective and then wrote our own radio advert in pairs. Once we had finished our scripts, we used GarageBand to record our adverts and add in the music and sound effects.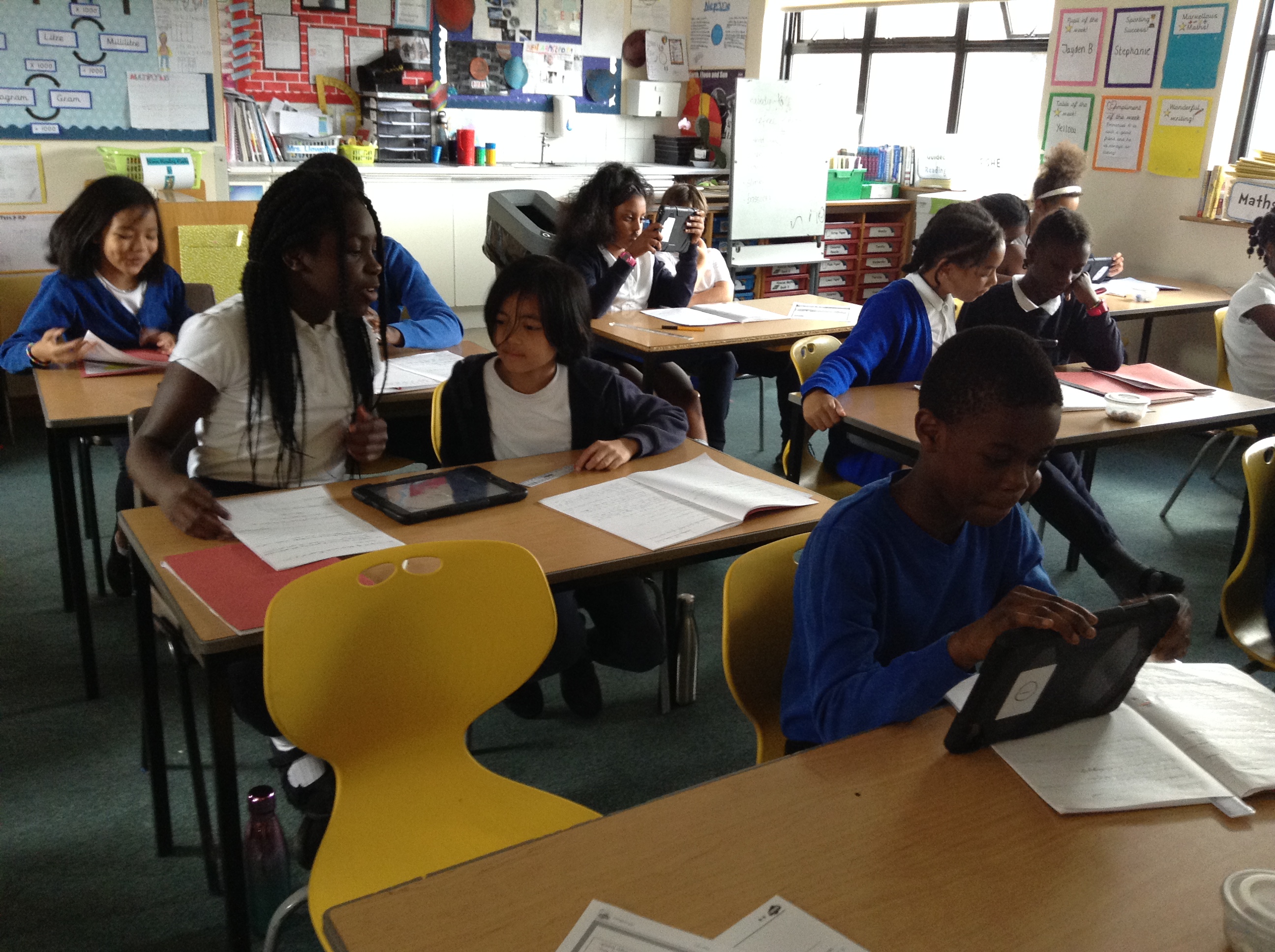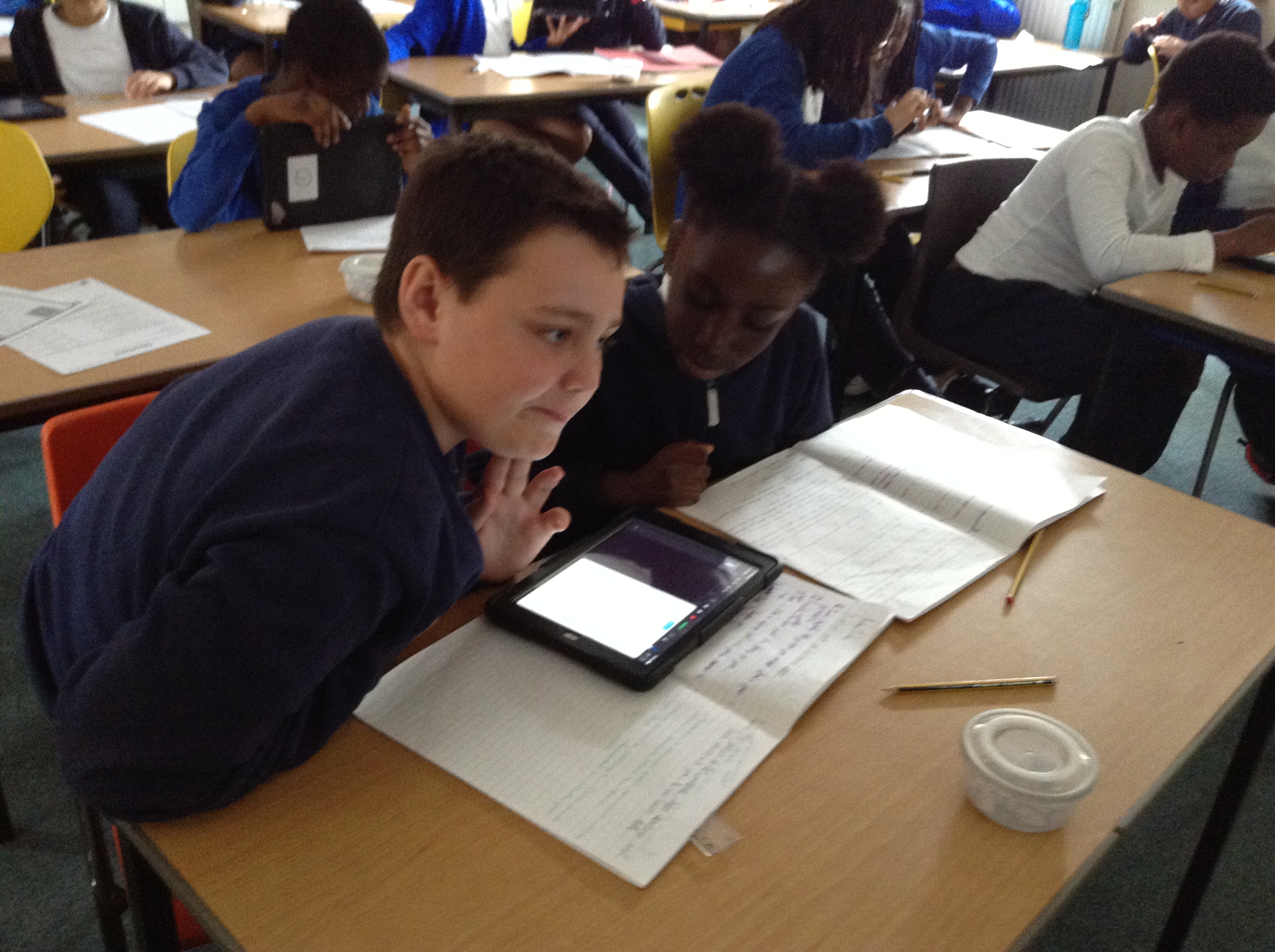 In Art, we have been making our own purses. We used collage to create the design on the purse. Once we had finished the design, we sewed them together. We spent a few weeks learning how to sew and now we know lots of different types of stitches including running stitch and cross stitch!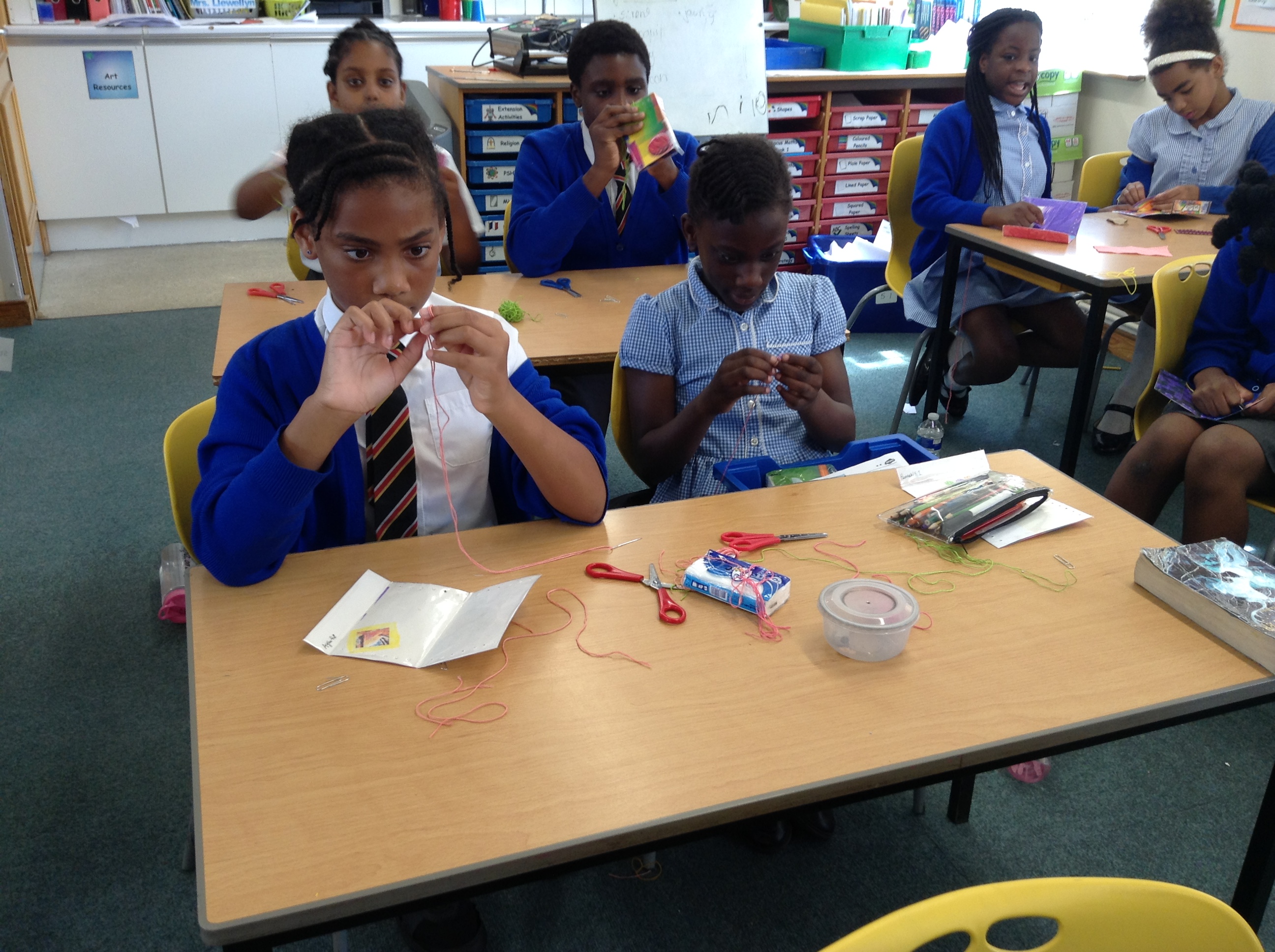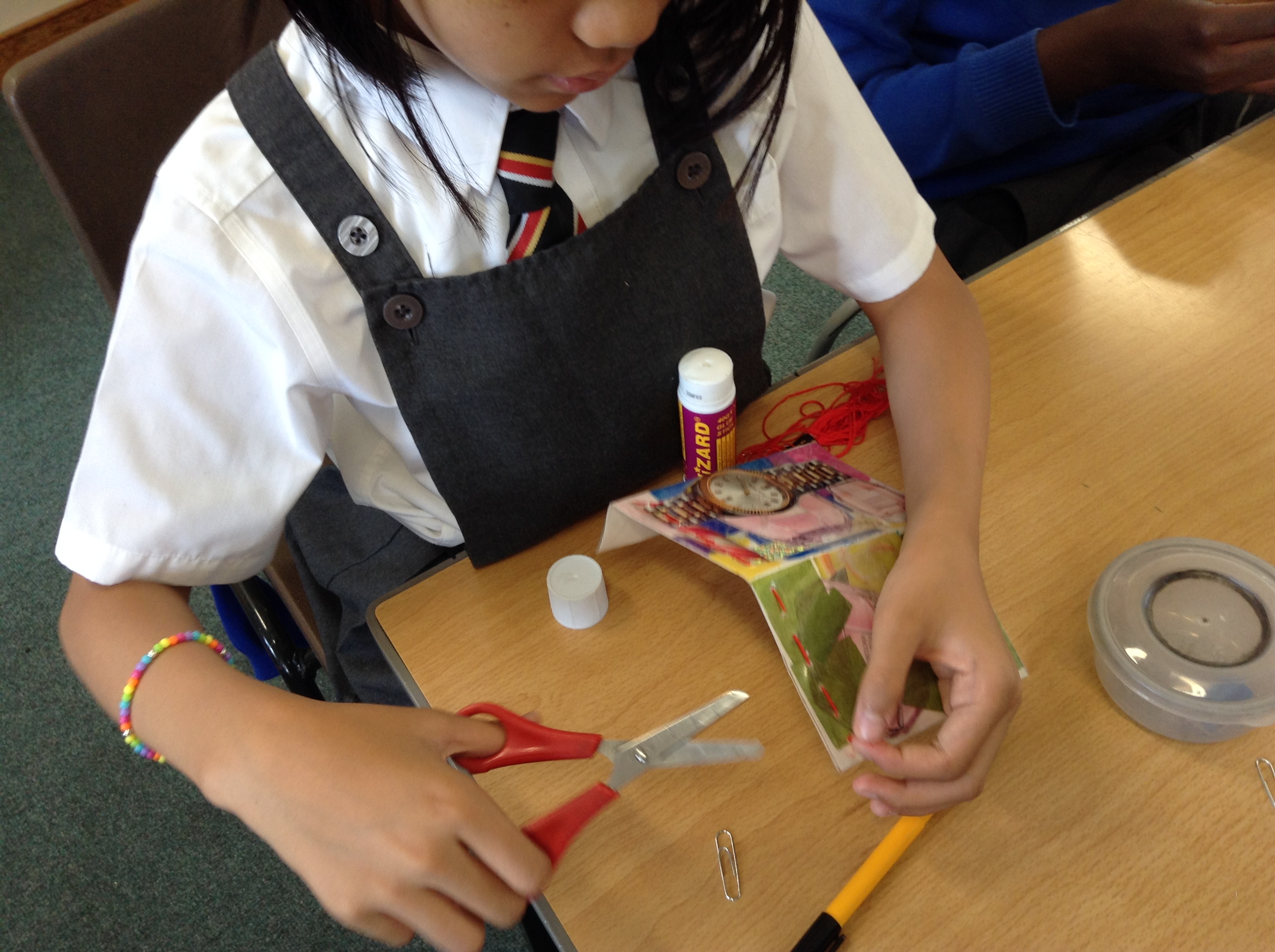 Some of Year 5 did a drama workshop, which focused on staying strong in difficult times. We took part in lots of different drama exercises and then created and performed our own plays, in groups, to the rest of our year group.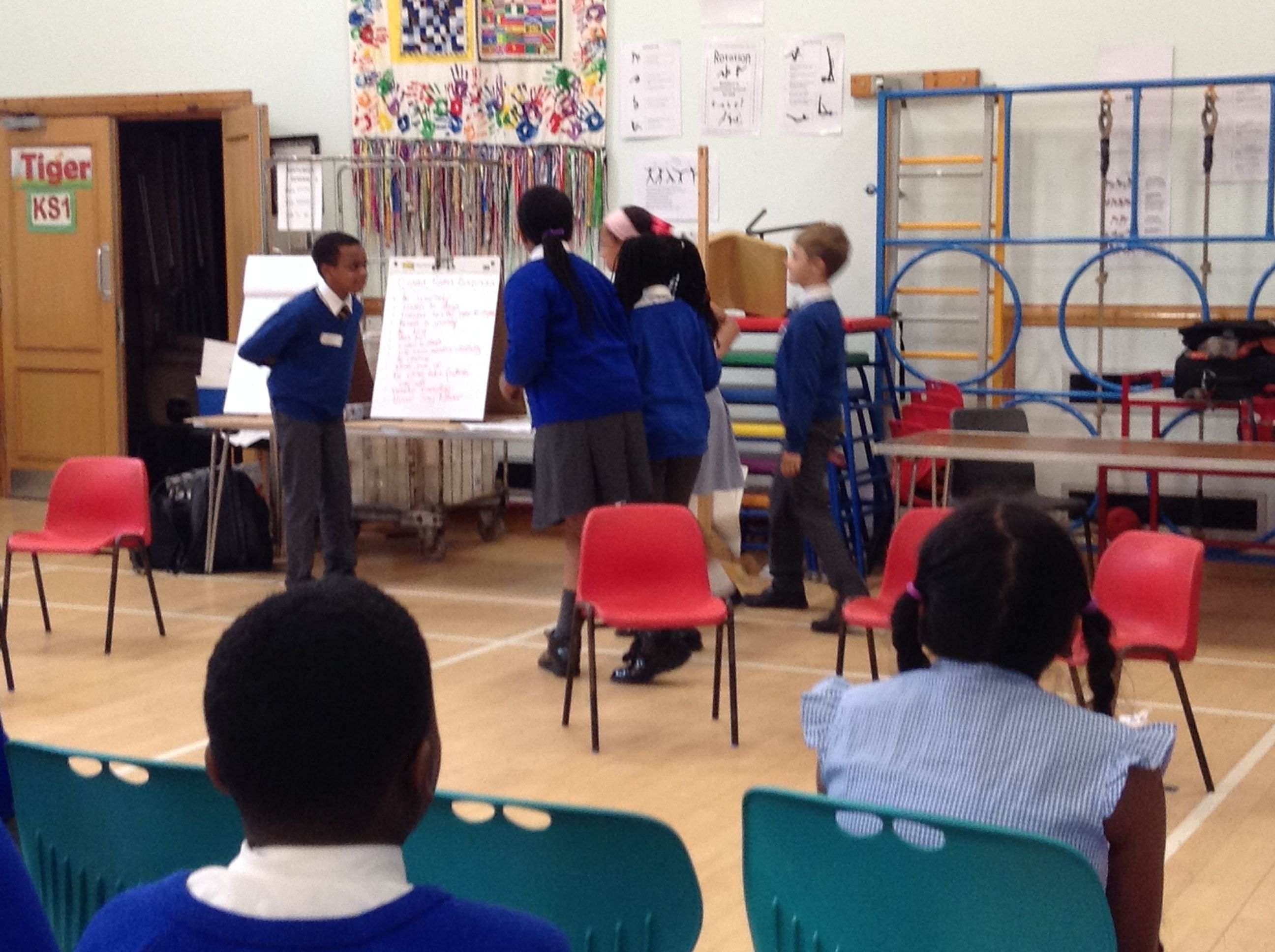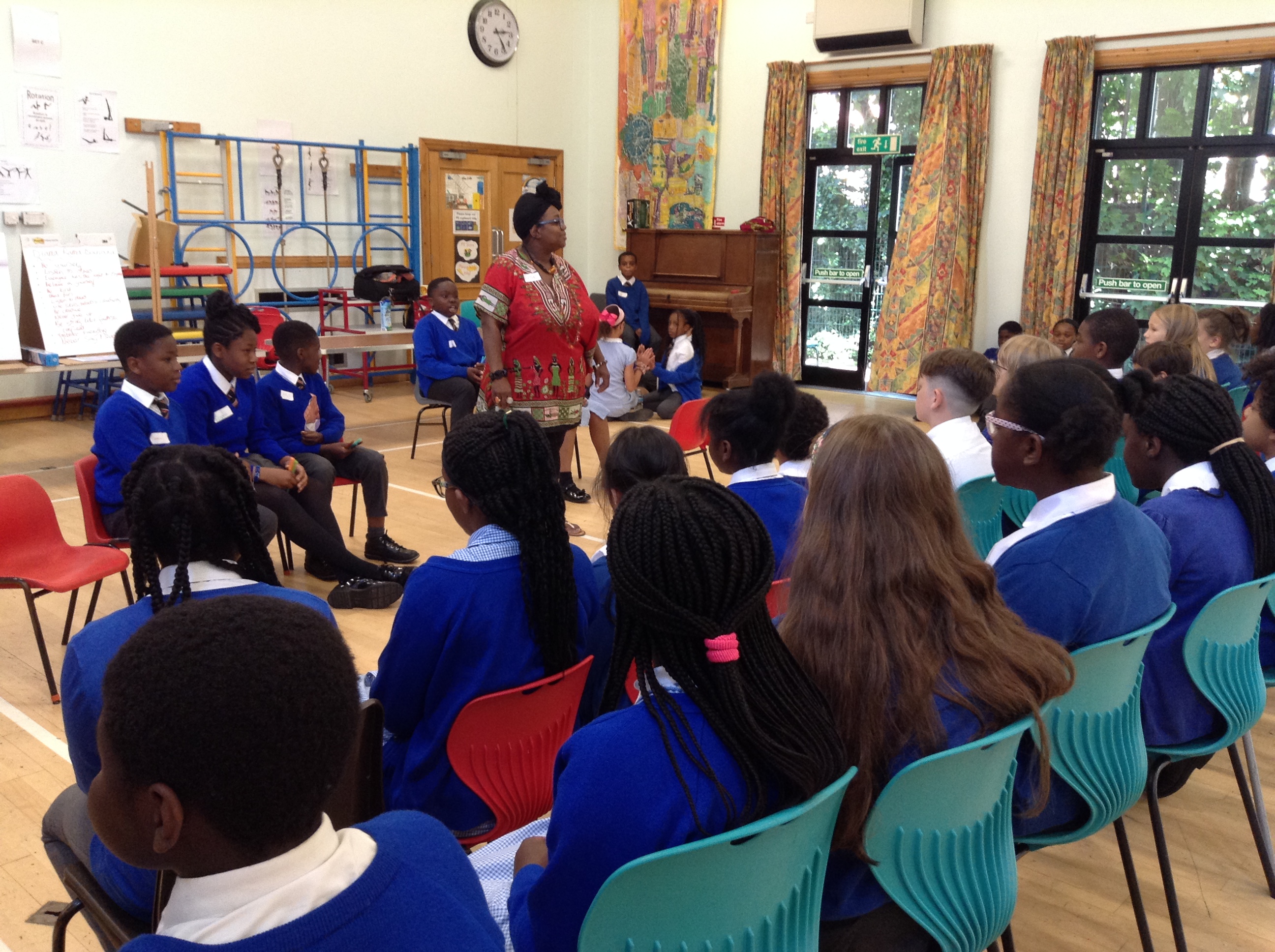 Healthy Eating Week: As part of healthy eating week, we learnt about how much sugar, salt and saturated fat, was in certain foods. We found out that having too much of these things is damaging to our bodies. We focused on making healthier choices and finding alternative snacks with less sugar, salt and saturated fat. On Friday afternoon we made kebabs, using a variety of different fruits. Some of us tried new fruits for the first time! We all really enjoyed our healthy snack.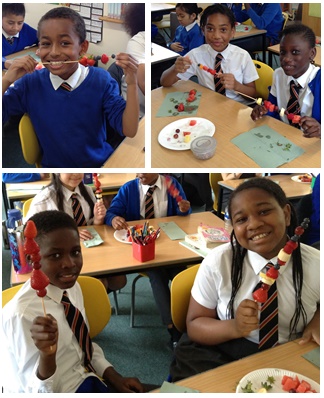 My Money week: We spent the week learning about the difference between wants and needs and how to budget our money. We were given a budget to throw a tea party for our year group and some special VIP guests. On Friday morning we made sandwiches, fruit kebabs, juice, menus, place settings and table decorations. We decorated the hall and set all the tables. Then in the afternoon we hosted our tea party!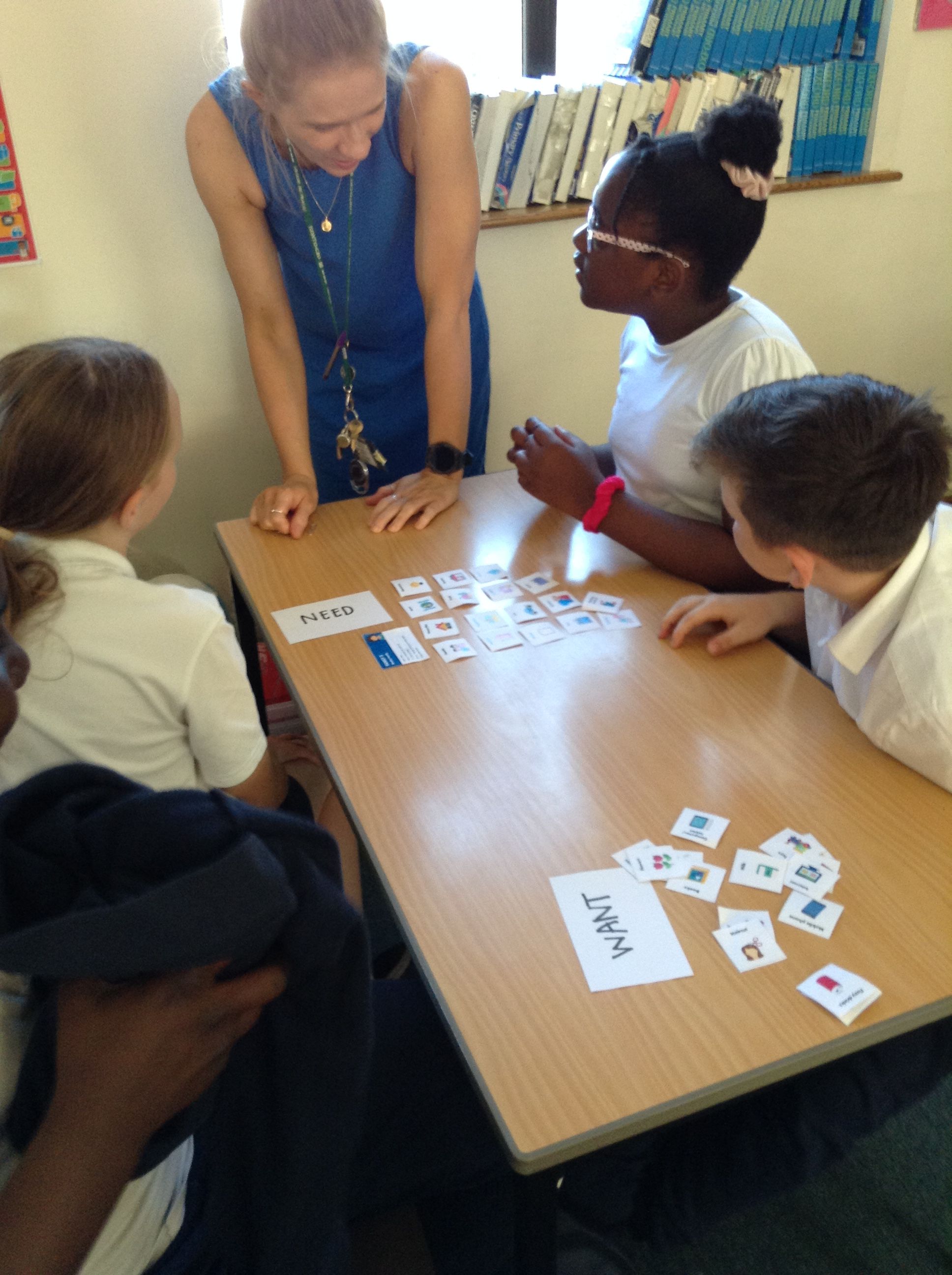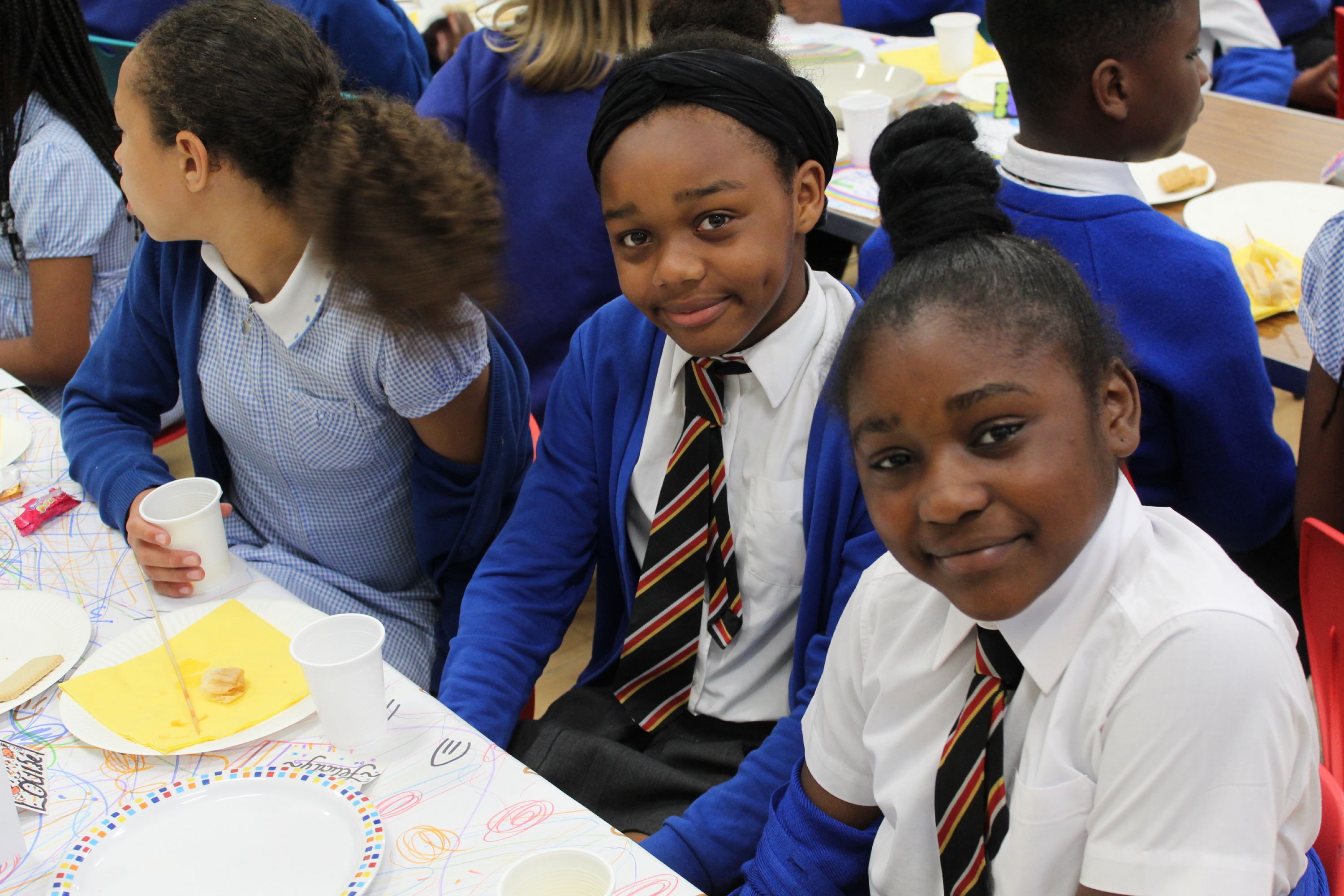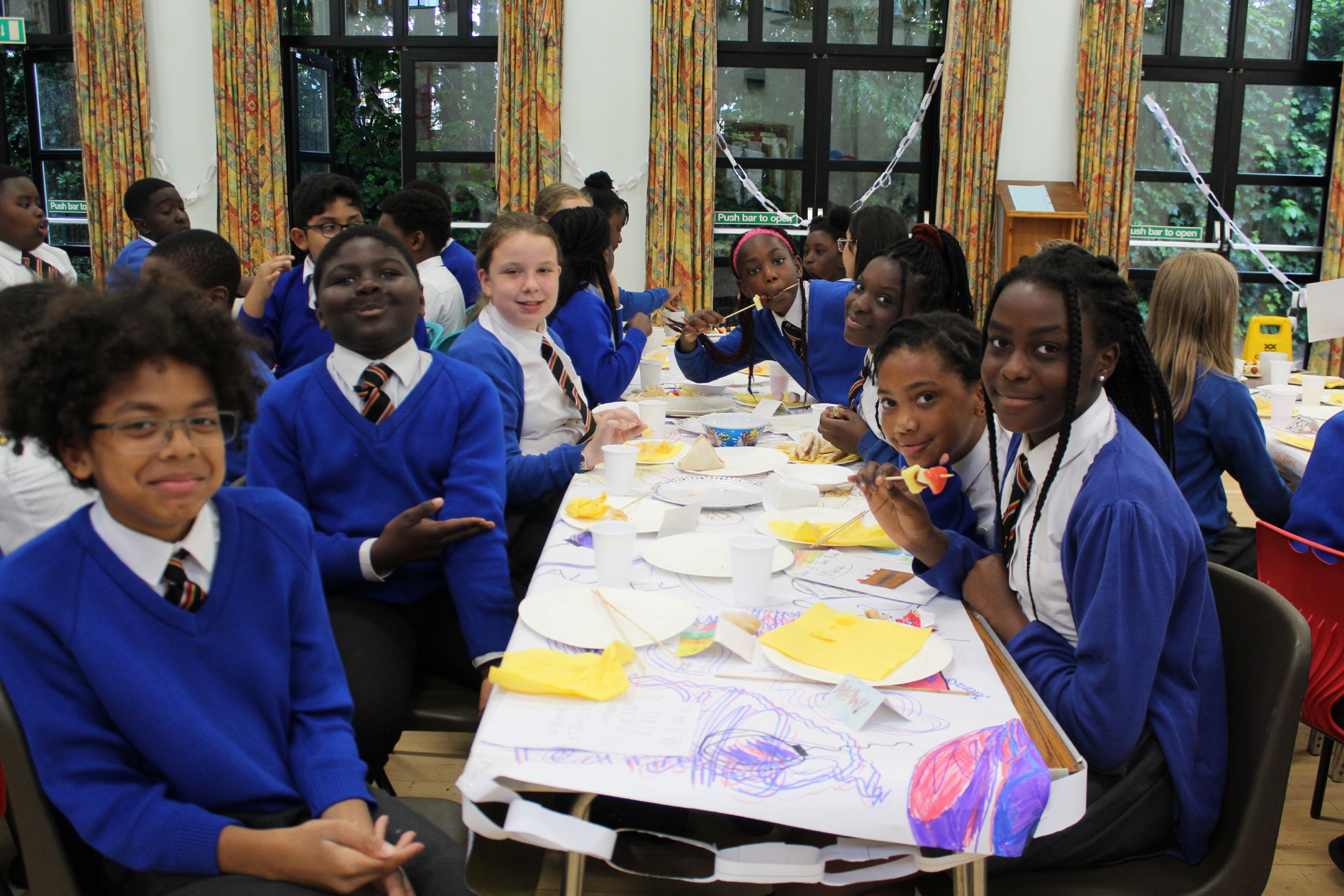 In Science, we have been learning all about Earth and Space. We were learning about rockets and carried out an experiment to find out which substances when mixed together could produce the most gas and act as our rocket fuel. We then used our rocket fuel (baking soda and vinegar) to launch our prototype rocket.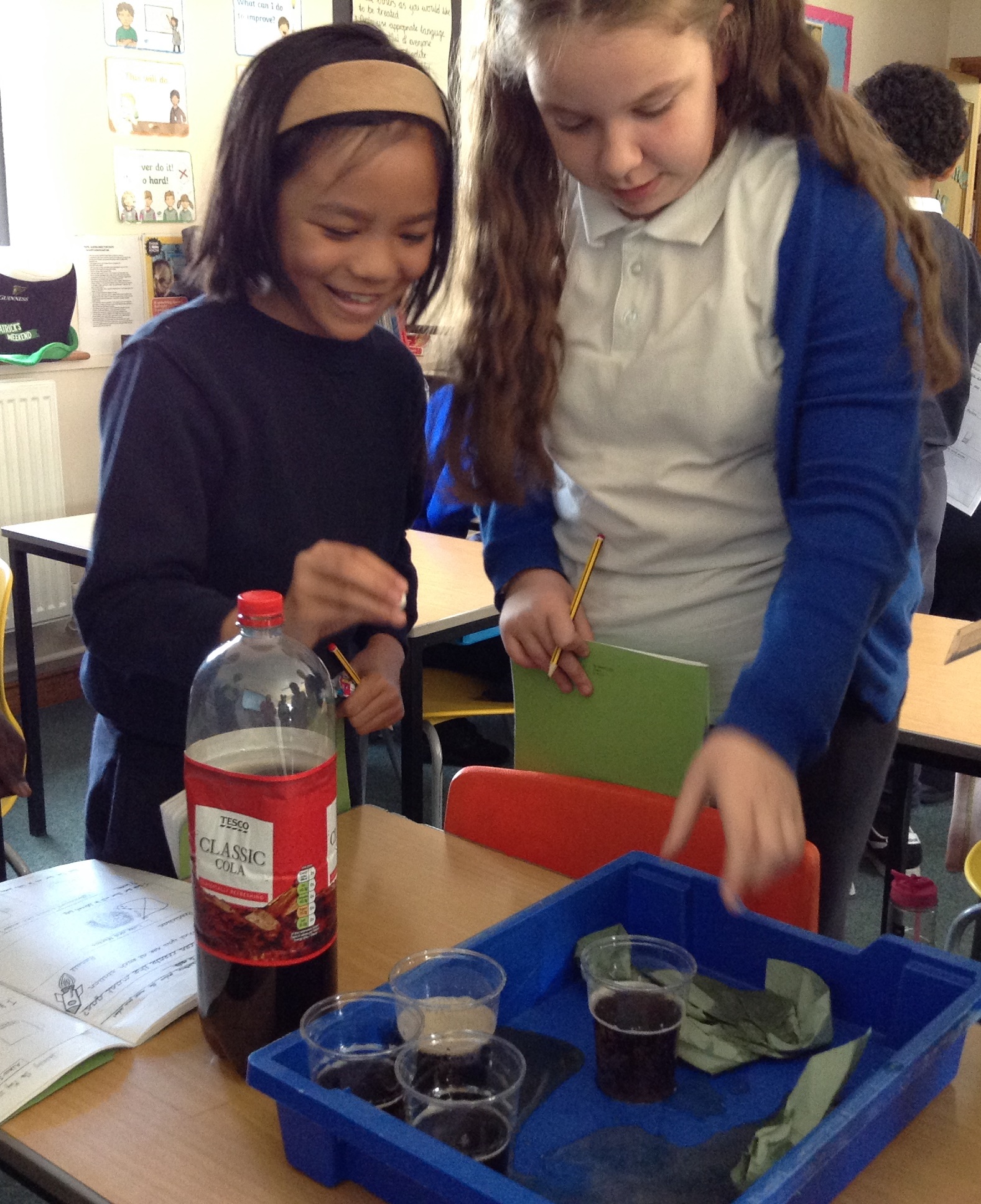 In Computing, we have been experimenting with the 'fill' and 'line' tools to draw some colourful parrots.

Starfish Project: Some of Year 5 participated in the Starfish project, where we developed skills in public speaking and performance poetry, with the overall aim to build confidence! Neal Zetter made us laugh with his amazing performance poems and taught us how to write and perform different types of poetry of our own. The next week we focused on public speaking with Fiona, building up to having a debate in the classroom.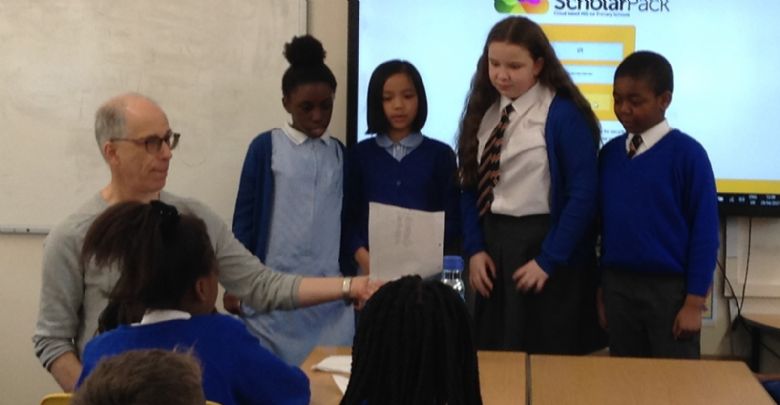 In RE, we have been learning about the Pentecost. After reading the story from the Bible, we created freeze frames in groups to act out various scenes from the Pentecost story. Can you guess which part of the story we are acting out?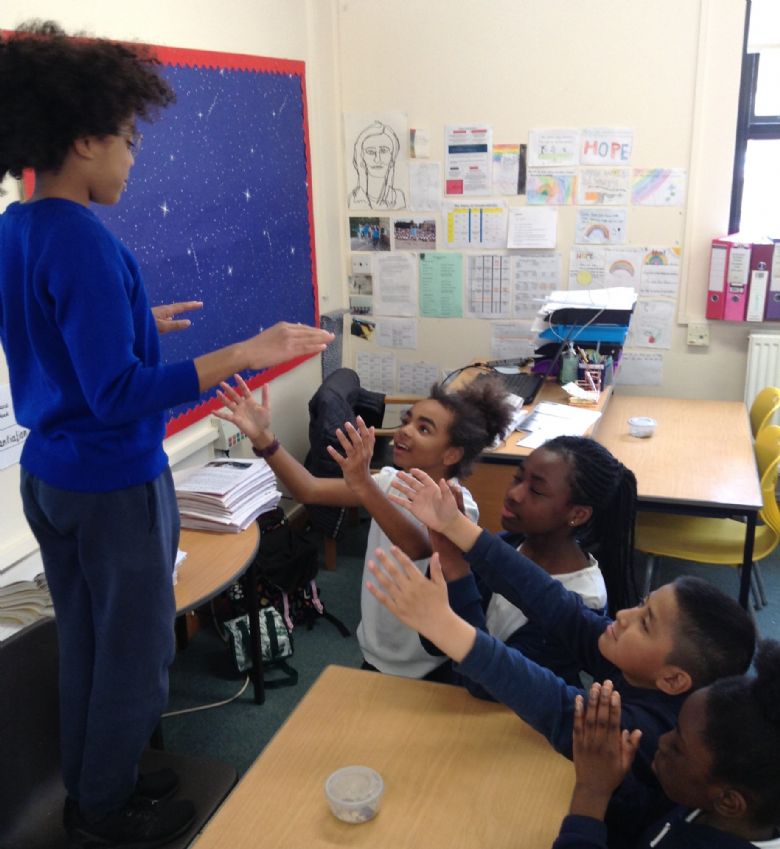 In English, Year 5 have been learning about debating and using persuasive language. We had several class debates on topics such as; 'Should children have to wear uniform to school?'; 'Should we be allowed to build a wind turbine on our school grounds to produce wind energy?' and 'Should children be allowed to bring a mobile phone to school?'.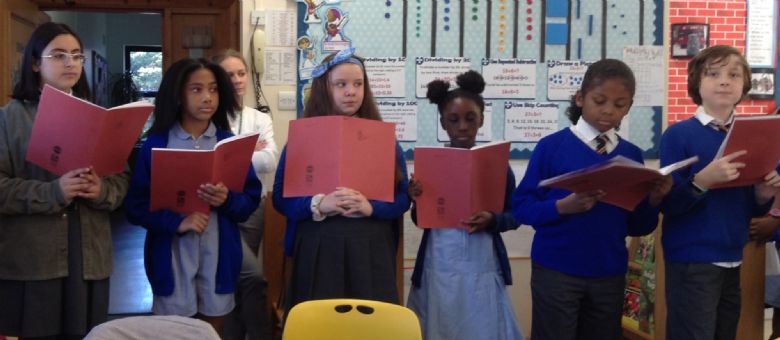 In Computing, Year 5 were challenged to make a vector drawing using only circles and rectangles. They also learnt how to copy & paste, re-size and rotate the objects in their drawings.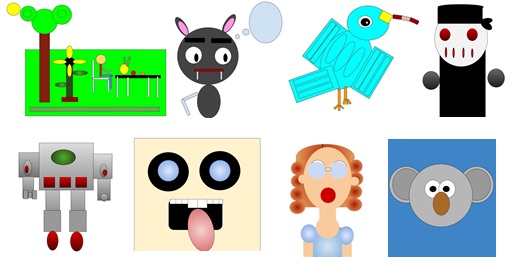 In computing, Year 5 have been exploring vector drawing. First they made a house design out of paper shapes.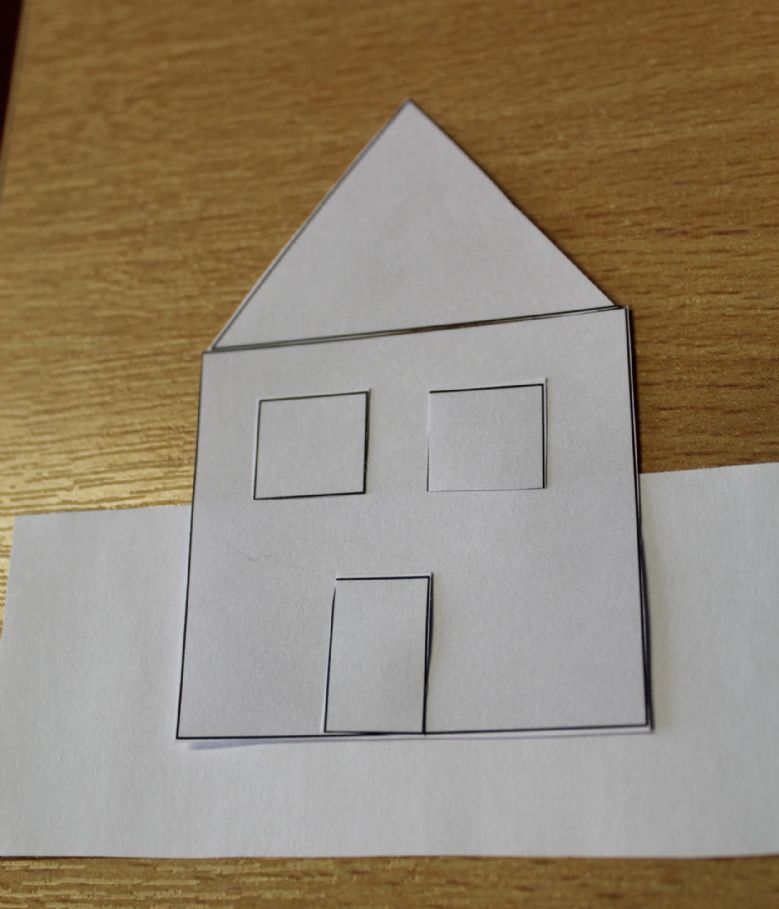 Then they used Google drawings to create a vector drawing of a house.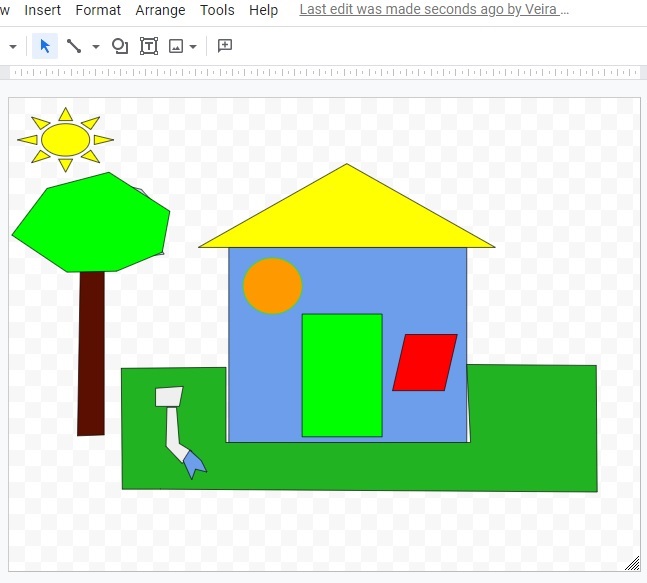 PE
P.E.
P.E. Days for Year 5 – Monday and Wednesday.
Full kit is required to be worn to school on both days.
P.E. Kit includes – Navy Tracksuit Bottoms, White P.E. Top, Black Plimsolls or White/Black Trainers, Navy Sweatshirt. (no large logos please)
Homework
Homework
Each week homework will be given as follows:
English homework is uploaded every Friday on Google Classroom to be submitted the following Wednesday.
Maths homework is uploaded every Friday on MyMaths to be submitted thew following Wednesday.
Spellings will be given out on Friday for the weekly test the following Friday.
Home reading – Home reading books must be read with an adult and signed each week. The children should complete 20 minutes of daily reading.
Times tables are practised regularly in class and it would be beneficial if they practice at home also. These are tested every Friday.
Topic Related Projects are often given over holiday periods.
One piece of R.E. Homework will be set on Google Classroom every half term. It will be set on a Friday to be submitted the following Wednesday.
Reminder:
Children should apply the same standards of presentation to their homework as their schoolwork.
Homework Links
Google Classrom 5.1 - Miss Roberts - https://classroom.google.com/u/1/c/MTI4NzIyMTU5MDI3
Google Classroom 5.2 - Mrs Tierney - https://classroom.google.com/u/1/c/MTIxMzEyMDQ1MjM1
Reading
Reading
Reading is assessed formally every half term.
In year 5, children follow the Oxford reading scheme and progress through the stages. Children are read with individually and their progress is recorded to ensure progression.

Children have a designated 'Guided Reading' lesson each week which focuses on developing their comprehension, inference and vocabulary skills, enabling them to become 'active readers.'

In addition, we also have a home reading scheme where children are given a levelled reading scheme book to take home and read. Parents are obligated to sign their child's reading record so that they can support their learning. We believe that our Home reading scheme ensures a strong partnership between home and school.

Finally, by we also support wider reading by having a class novel which the children can enjoy reading in school. Children are also able to choose books from the class and school library,