Year 6
Welcome to Year 6
Year 6 is a hugely important year in your school life. Being the eldest year group in the school, you have a responsibility to be role models to the younger pupils. You will experience new opportunities and challenges throughout the year, both inside and outside of the classroom. These will help you to develop and evolve both as learners and as the young adults you are transforming in to. Year 6 will also prepare you for the next chapter in your lives- secondary school. A caring and experienced team will support you on your Year 6 journey.
The Year 6 Team
Mr Harding – Teacher 6.1
Miss Davari – Teacher 6.2
Miss Freitas – Teaching Assistant
Mrs Akinbode- Learning Support Assistant
Mrs Balta – Learning Support Assistant
PPA Cover- Mrs Chaves (6.1) Miss Sinclair (6.2)
Setting Teachers – Mr Kenny (Maths) / Miss Sinclair (English)
What are Year 6 learning?
Healthy Eating Week
As part of healthy eating week, we learnt to make smoothies! We researched the nutritional benefits of different ingredients, chose ingredients based on our research, made the smoothie with our group, and we designed the packaging too!

In Maths, This term, in Year 6, we have been introduced to the concept of Algebra.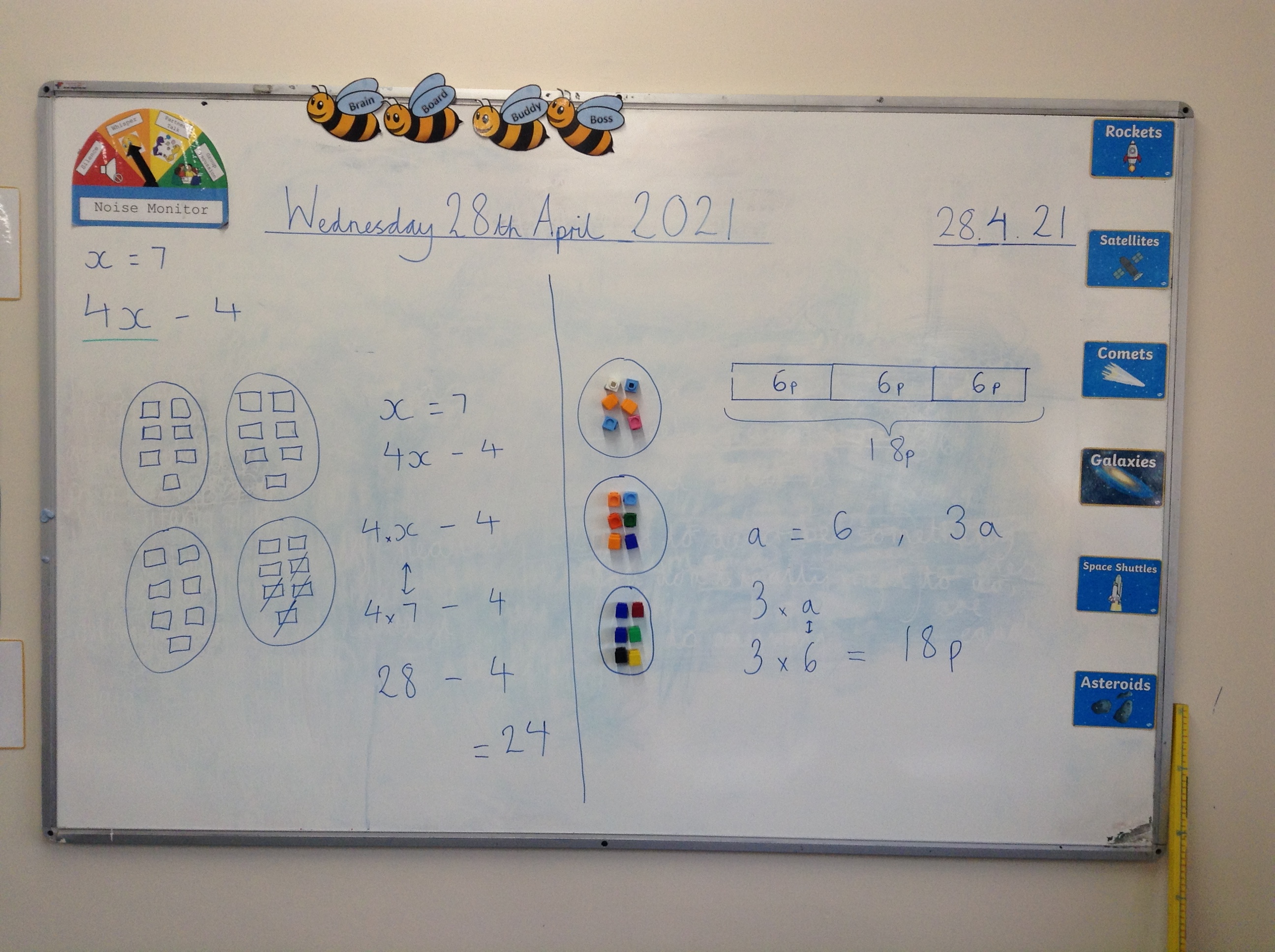 In Maths, We have also been learning to accurately measure angles using a protractor.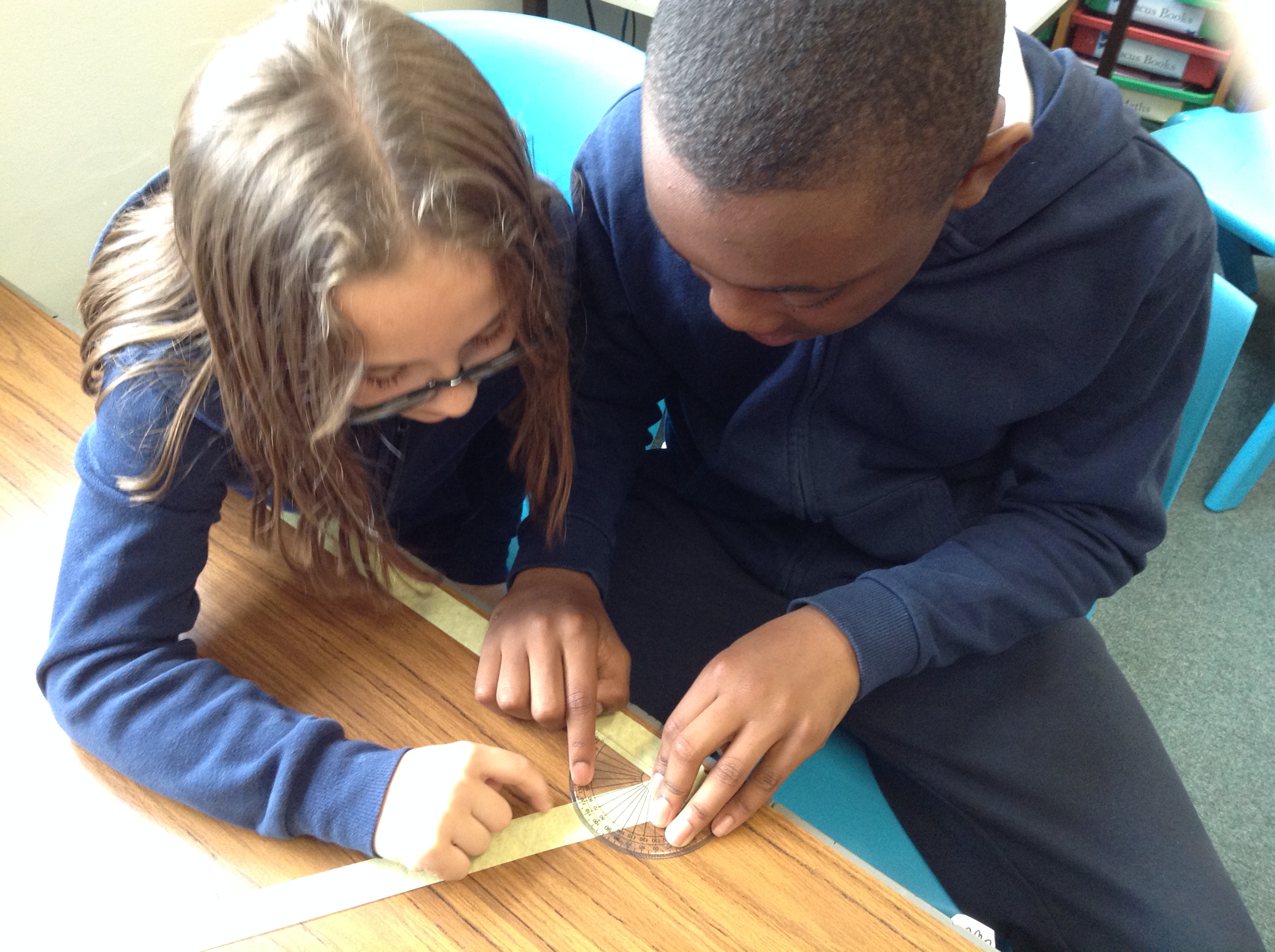 In R.E., we have been learning about the Pentecost. To help us better understand the story, we acted it out in groups. Here, the children, who are acting as disciples, are showing their shock when the tongues of fire land on their heads.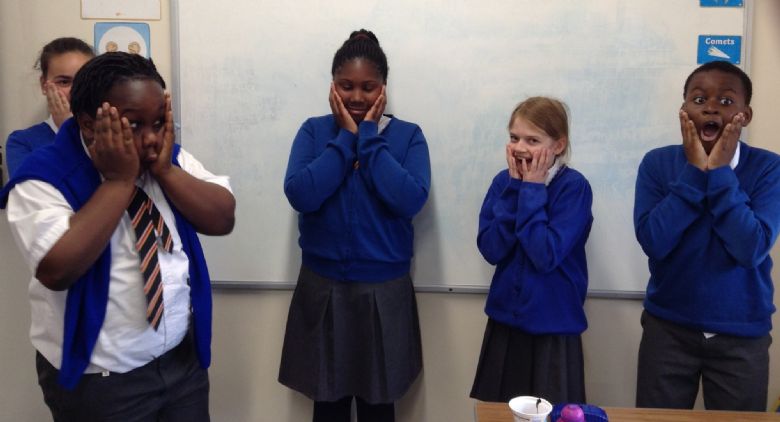 In Computing, children created a card to help stop cyberbullying.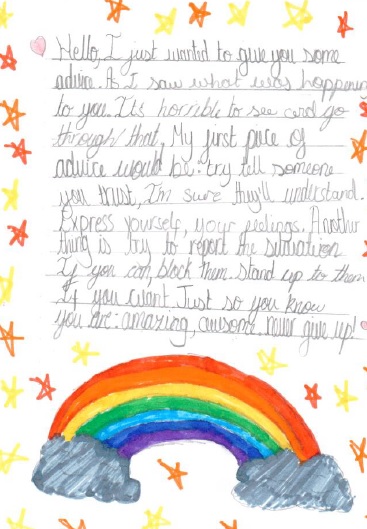 P.E
PE Days:
Tuesday and Thursday.
Please ensure that children come into school in their PE kits on these days.
SATs Information
The SATs tests will not be happening this year. Year 6 pupils will be assessed using teacher assessment.
Reading Books
Reading books are changed every Thursday. If a reading book comes in late, then it will NOT be changed until the following week. It is important that parents/ carers listen to their child read each night for 20 minutes, and then sign the reading journals to say they have done so.
Homework
Spellings- These will be set each Friday and there will be a test the following Friday. It is important children learn the spellings.
English- A piece of English homework will be set on a Friday on Google Classroom and should be handed in by the following Friday. This will consist of a written, reading OR a grammar task.
Maths- Maths homework will be set on a Friday using the online platform, Mymaths, and will also be expected to be handed in by the following Friday. The platform requires the children to type their answers into the website and these will be automatically marked. Please bear in mind that children will benefit from doing some working out on paper at home. If your child has forgotten their log-in, please contact their class teacher.
It is worth spending a little time looking around the website, as your child's login also gives them access a huge range of lessons that they can use to support them with their homework and with other additional learning at home.
Times Table Rockstars- A secure knowledge of times tables and related division facts is hugely important in Year 6, as it feeds into work that we do in various other areas of mathematics, like fractions, decimals and percentages. Children have been given access to the online platform 'Times Tables Rockstars,' with each child's platform personalised so that they can work on the times tables that they as an individual need to work on. It is very important that your child logs on to this platform regularly at home. If your child has forgotten their log-in, please contact their class teacher.