Year 6
Welcome to Year 6
We would like to take this opportunity to say hello and extend a warm welcome to the children and parents joining us in Year 6 this year. We have lots of exciting things planned and hope your children will share these experiences with you on a regular basis.
Year 6 is a hugely important year in your school life. Being the eldest year group in the school, the children have a responsibility to be role models to the younger pupils. They will experience new opportunities and challenges throughout the year, both inside and outside of the classroom. These will help them to develop and evolve both as learners and as the young adults they are transforming in to. Year 6 will also prepare children for the next chapter in their lives- secondary school. A caring and experienced team will support you all on your Year 6 journey.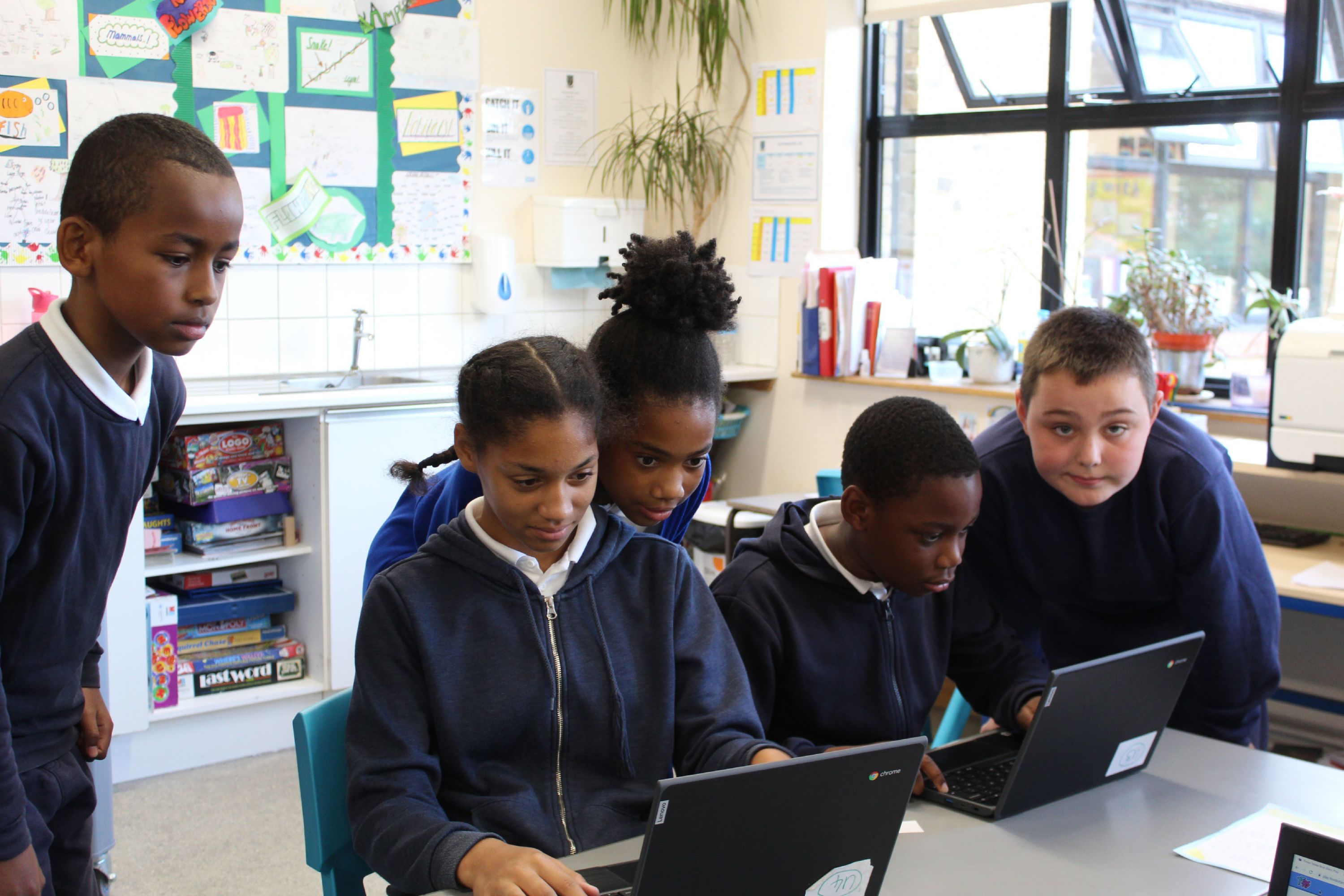 The Year 6 Team
Miss Pittendreigh (Class Teacher 6.1)
Miss Roberts (Class Teacher 6.2)
Miss Sinclair (Setting Teacher)
Ms Freitas (Teaching Assistant)
What are Year 6 learning?
English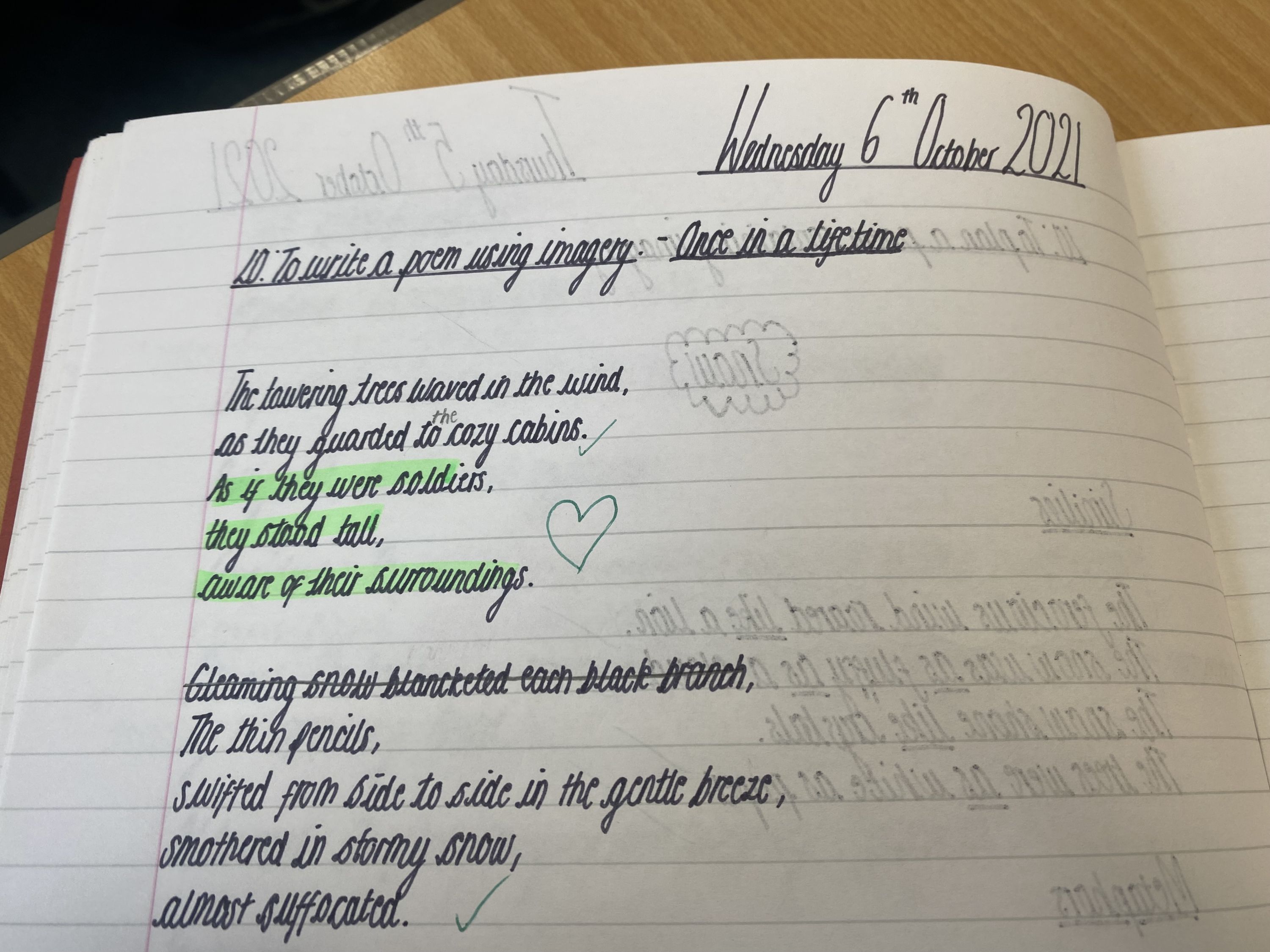 We watched a video of a blizzard. We used our senses to imagine we were caught up in the snow storm. We then used similes, metaphors, personification and alliteration to write a poem jam-packed with imagery. Here is the start of one of our fabulous poems, 'Once In A Lifetime'.
Maths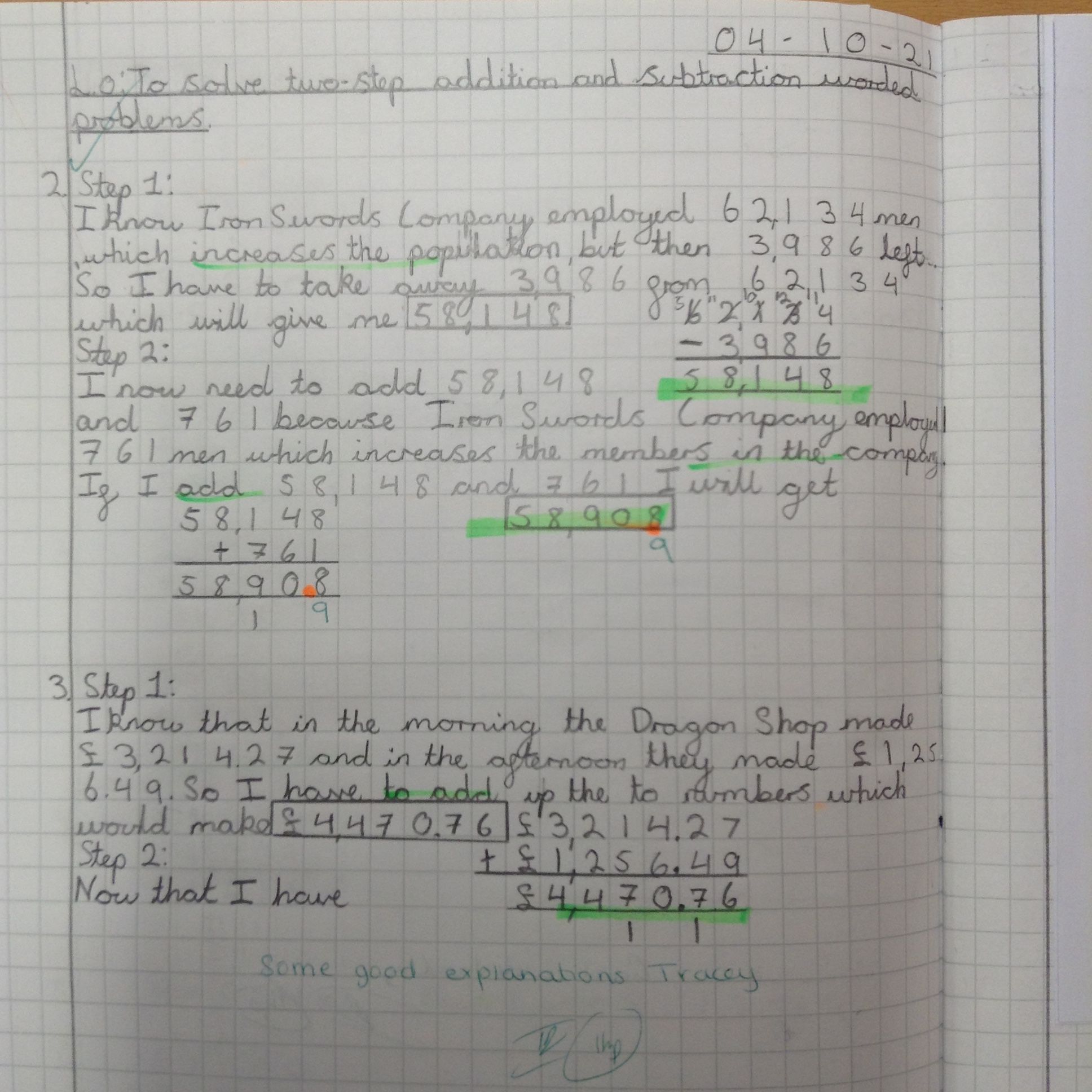 In our Maths lessons we have been adding numbers with 2 decimal places. We have also been using the long multiplication method to multiply numbers. It has reminded us how important it is that we can recall all of our times tables quickly and accurately, we have been practising on Times Tables Rock Stars!
Science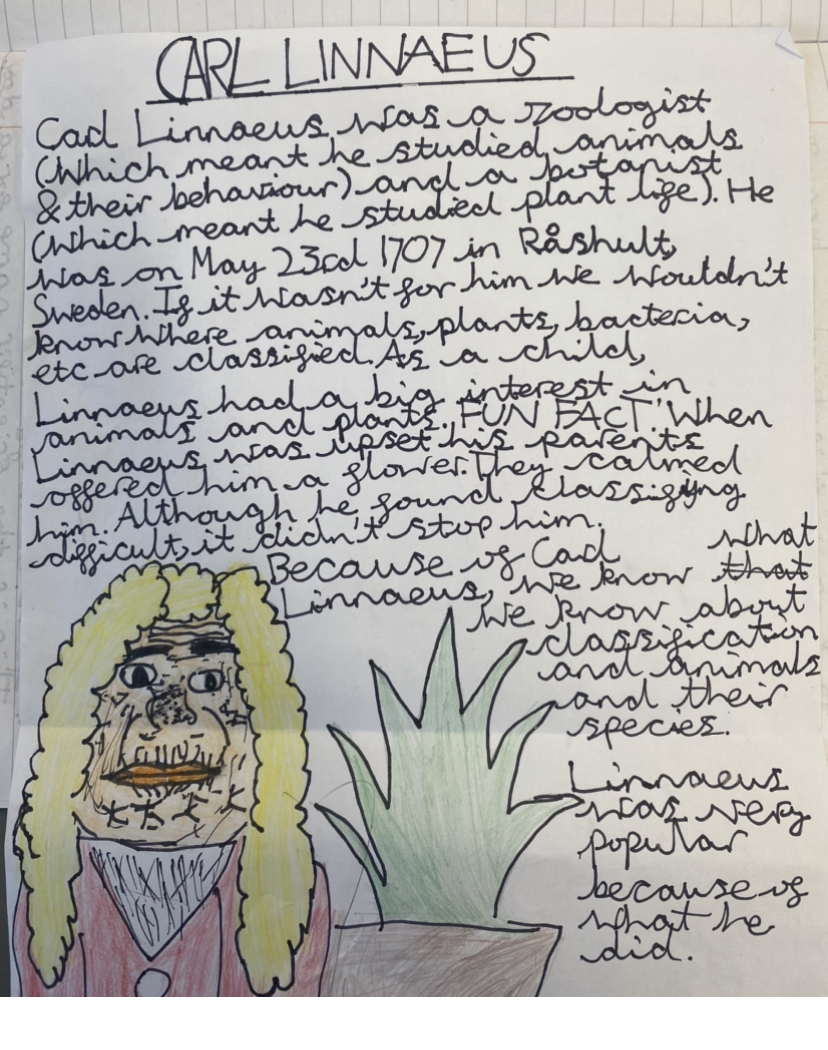 In Science we have been researching the Scientist, Carl Linneaus and learning about his classification system, the 'Taxonomic Chain'. We were able to use his taxonomic chain to classify a dog.
RE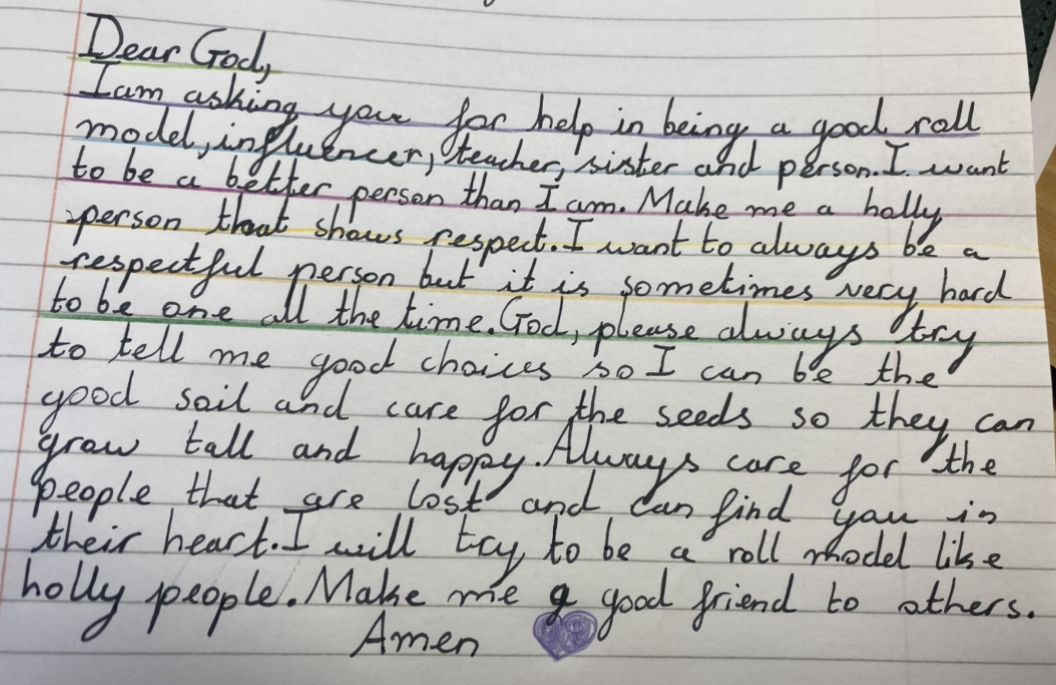 At this time of the year, we thank God for the crop that has grown. We thank God for providing the seeds with the sun and the rain that they need to grow strong and tall. We thank God for providing us with a variety of food to give our bodies the nutrients to grow and to learn.

We thought about ways our faith could grow strong and tall. We give to the most vulnerable people in our parish at this time of year. We thanked God for being in the position that we can give to others and prayed that like the seeds we will grow.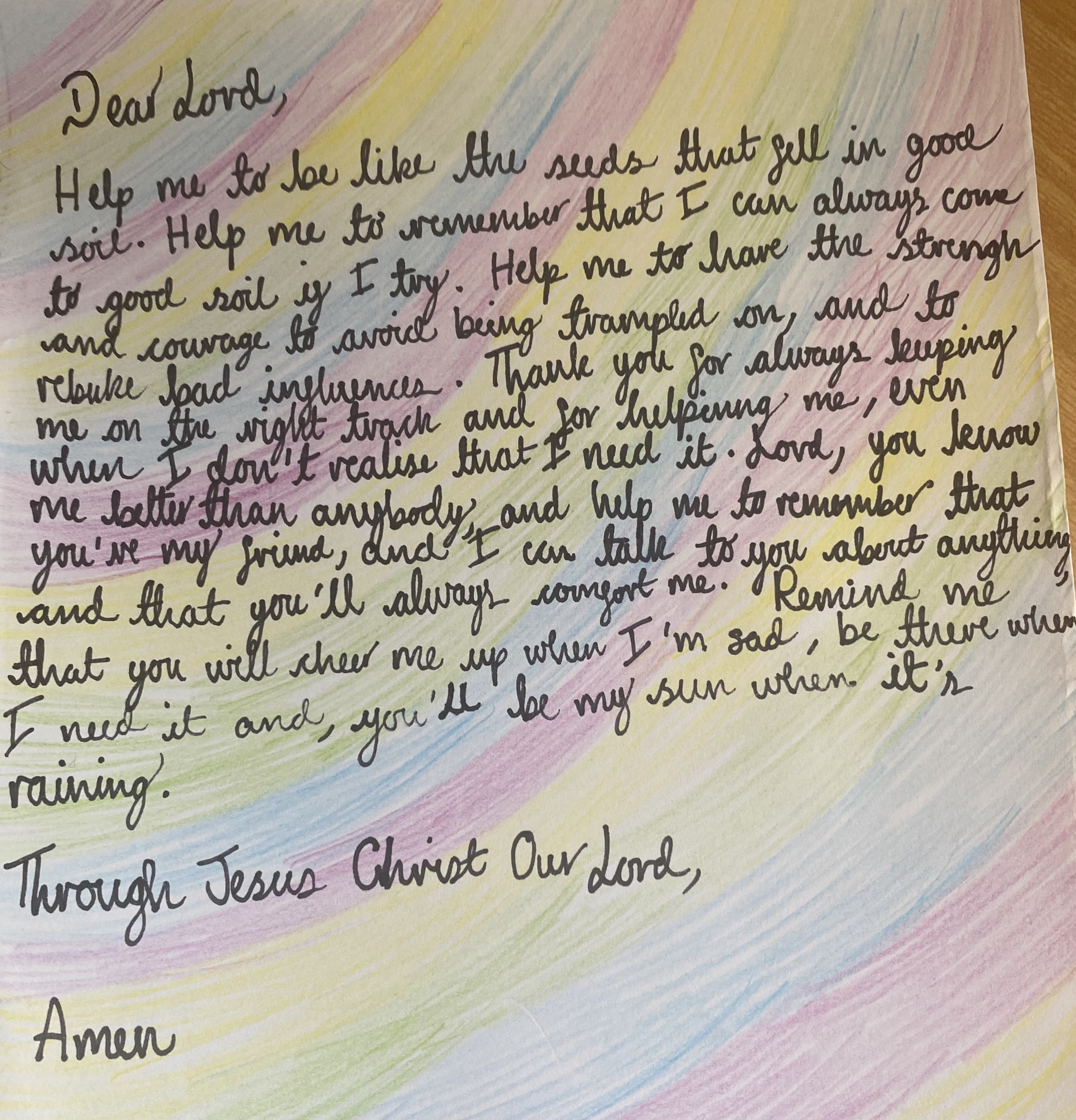 Topic
During the month of October our school is celebrating 'Black History Month' with a focus on STEAM (Science, Technology, Engineering, Art and Maths) We are looking at the influential scientist, Mae Jemison, the first black woman to travel in to space. The children in Year 6 came up with interview questions for Mae Jemison's whilst others came up with the answers we think she would give!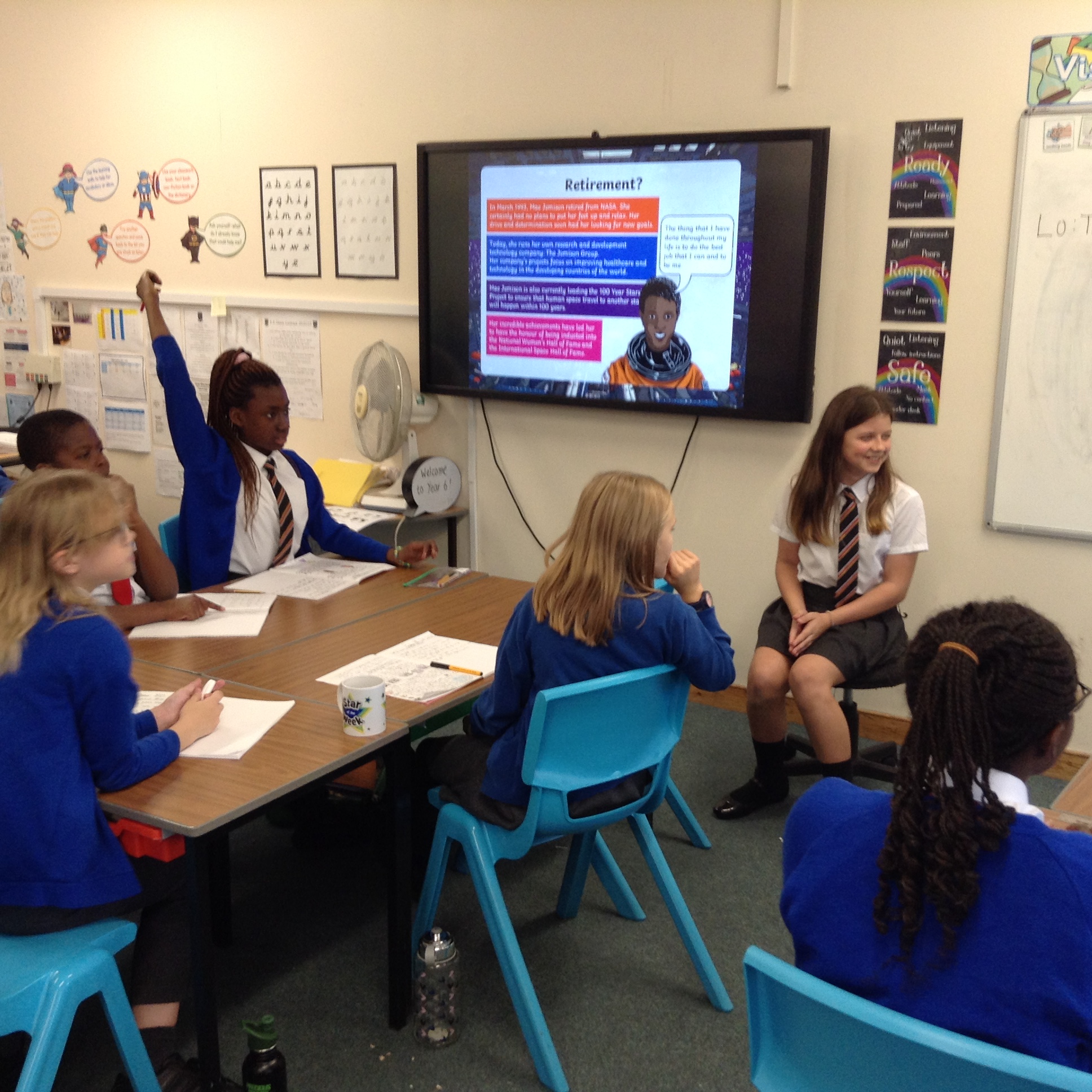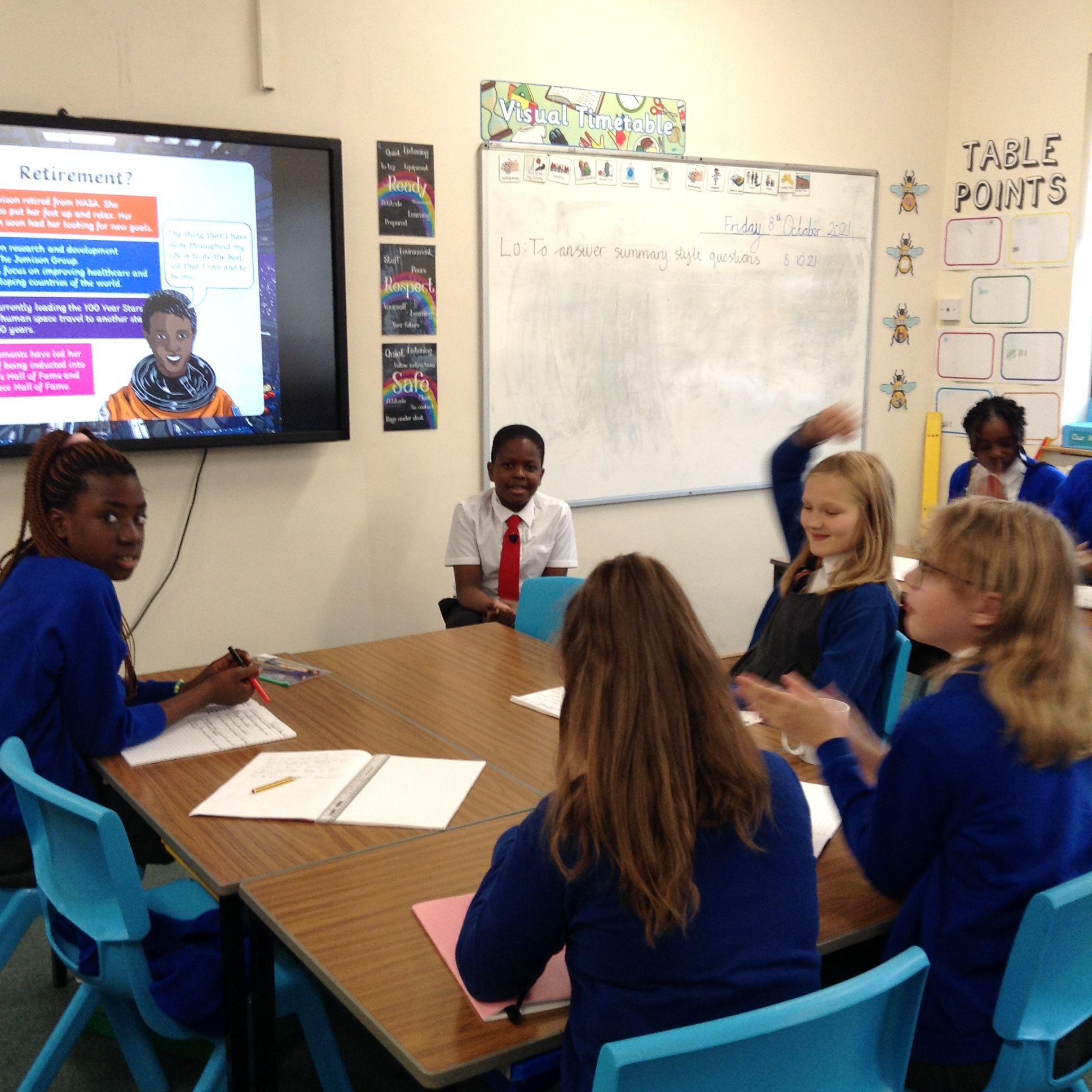 Computing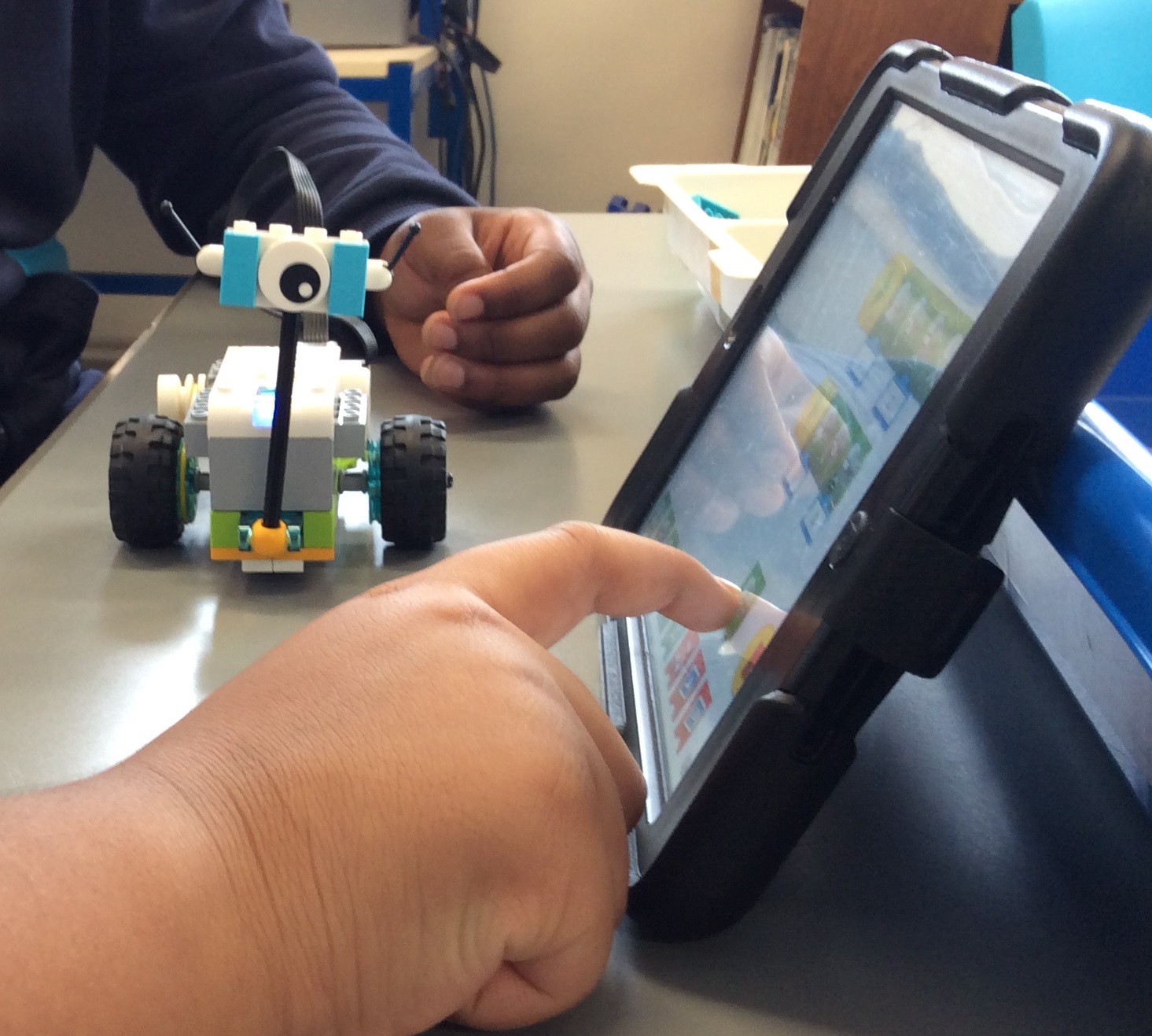 In computing, we have been making and coding Lego robots.
Red Ties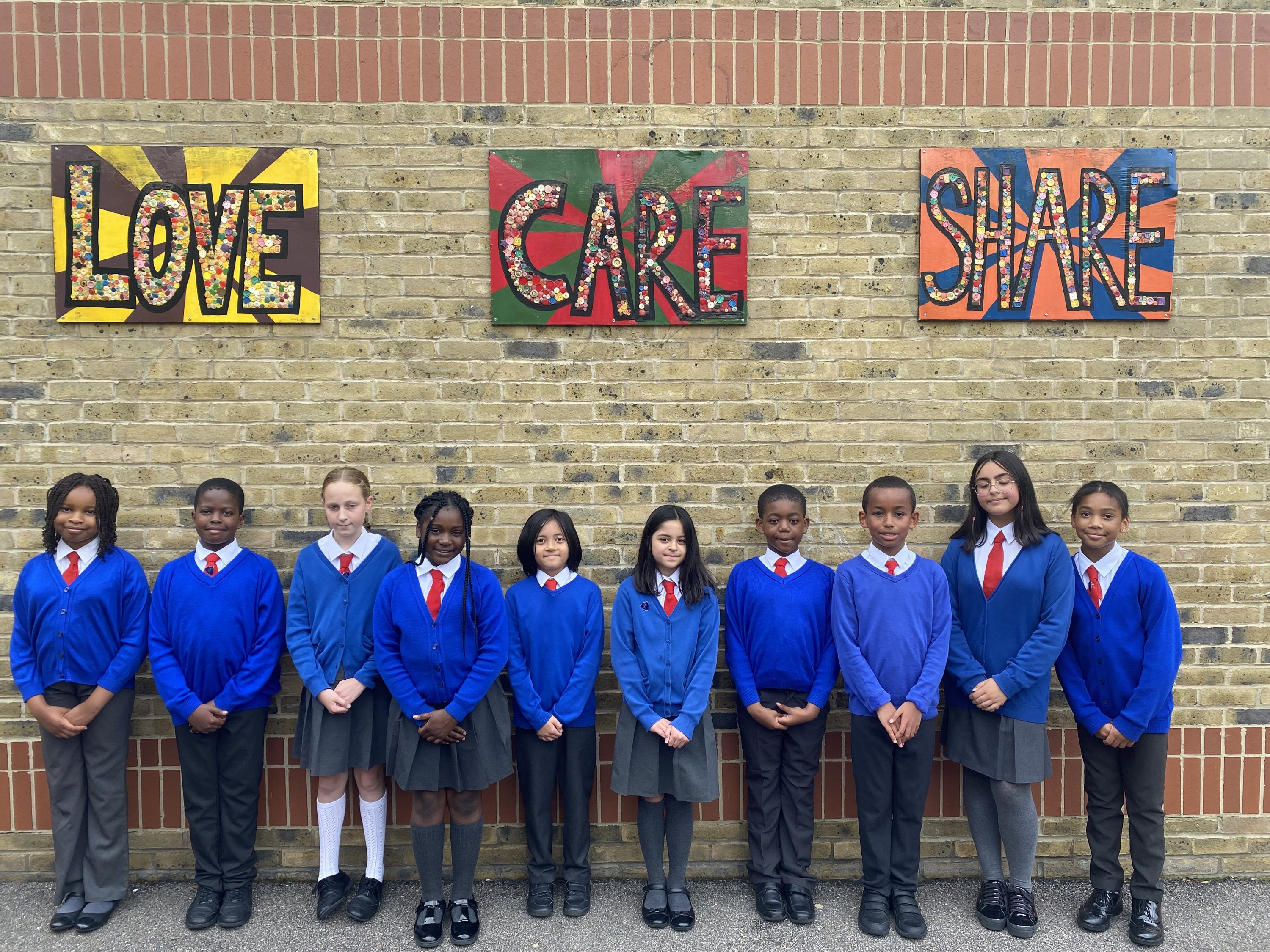 Last Thursday was a very big day in Year Six- our Autumn Term 'Red Ties' were announced. At St. Edmund's being a 'Red Tie' is a privilege. These children have been selected because of their exemplary behaviour. They are role models for the rest of the school. They have high expectations of themselves and of everybody else and for this reason, have been given extra responsibilities.
We are very proud of them.
Huge congratulations — all the adults are really looking forward to working with you.
WK 5/6
P.E
P.E. Days for Year 6 – Wednesday and Thursday.
Full kit is required to be worn to school on both days.
P.E. Kit includes – Plain Navy Tracksuit Bottoms, Plain Navy Sweatshirt, Navy Shorts, White Polo Shirt Top, Black Plimsolls or Plain White/Black Trainers (no logos please)
Homework / Home Reading
Each week homework will be given as follows:
English homework is uploaded every Thursday on Google Classroom to be submitted the following Tuesday.
Maths homework is uploaded every Thurday on MyMaths to be submitted the following Tuesday.
One piece of R.E. Homework will be set on Google Classroom every half term. It will be set on a Thursday to be submitted the following Tuesday.
Home reading – Home reading books must be read with an adult and signed each week. They will be sent home on a Thursday and should be returned by Tuesday. In Year 6, lots of children will be reading novels as their home reading book, it is expected that they read several chapters a week, not the entire novel.
The children should also complete 20 minutes of daily reading.
Topic Related Projects are often given over holiday periods.
Times tables are practised regularly in class and it would be beneficial if they practice at home also. These are tested every Friday.
Spellings will be given out on Thursday, they should be learnt for the following Tuesday.
Teacher Information videos
Please find below the slides from the Year 6 Information Video. The full presentation from teachers can be found on your child's Google Classroom page.