Year 6
Welcome to Year 6
We would like to take this opportunity to say hello and extend a warm welcome to the children and parents joining us in Year 6 this year. We have lots of exciting things planned and hope your children will share these experiences with you on a regular basis.
Year 6 is a hugely important year in your school life. Being the eldest year group in the school, the children have a responsibility to be role models to the younger pupils. They will experience new opportunities and challenges throughout the year, both inside and outside of the classroom. These will help them to develop and evolve both as learners and as the young adults they are transforming in to. Year 6 will also prepare children for the next chapter in their lives- secondary school. A caring and experienced team will support you all on your Year 6 journey.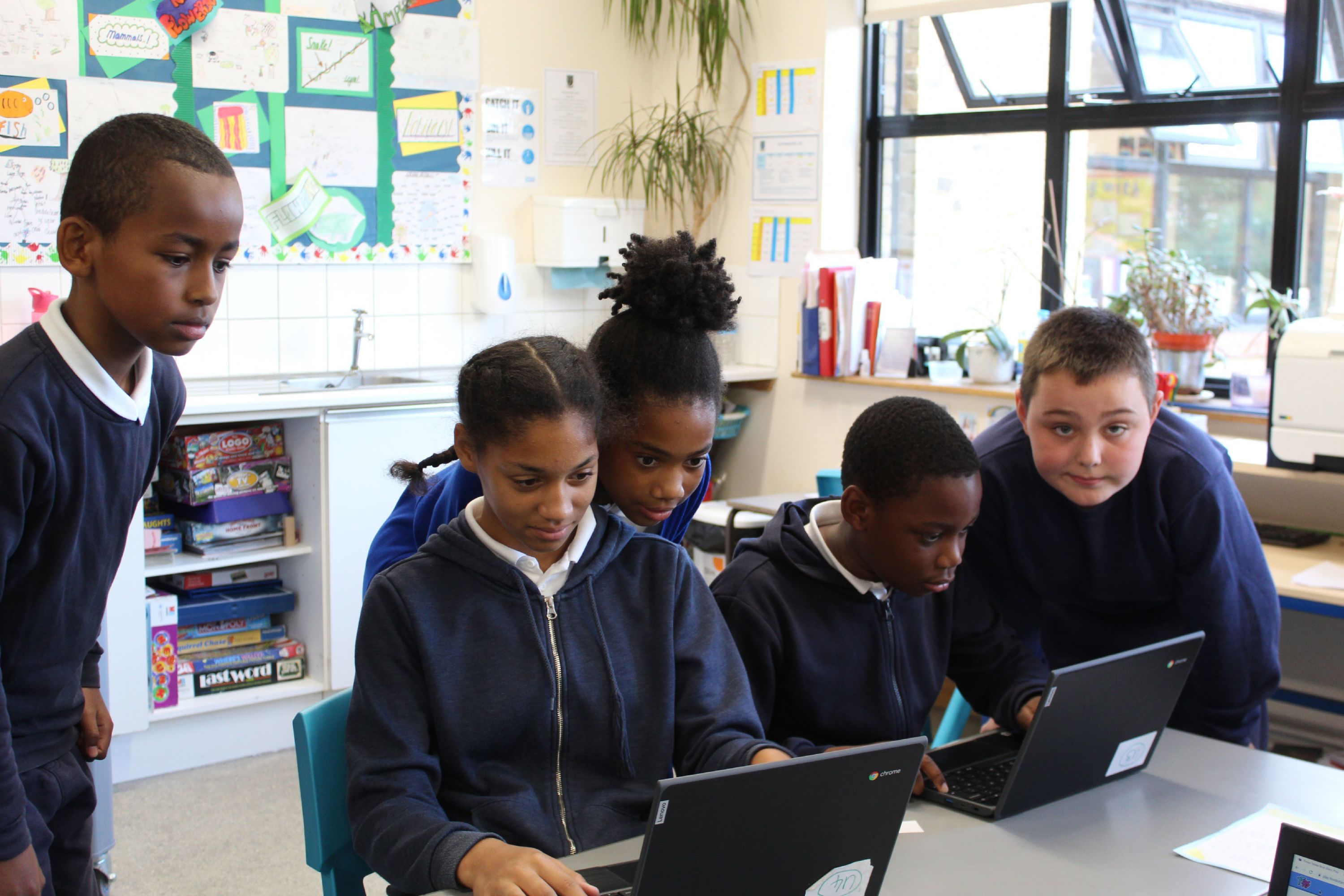 The Year 6 Team
Miss Pittendreigh (Class Teacher 6.1)
Miss Roberts (Class Teacher 6.2)
Miss Sinclair (Setting Teacher)
Ms Freitas (Teaching Assistant)
What are Year 6 learning?
English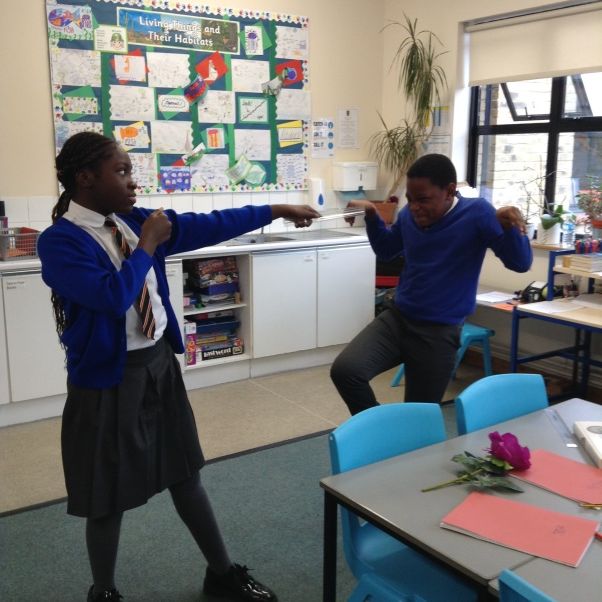 In English we have been reading Romeo and Juliet. We have read and acted out various scenes. In this lesson, we read the prologue together and in pairs, came up with freeze frames to act out various lines including; 'death marked love' and 'feuding households'. Do you think we did a good job?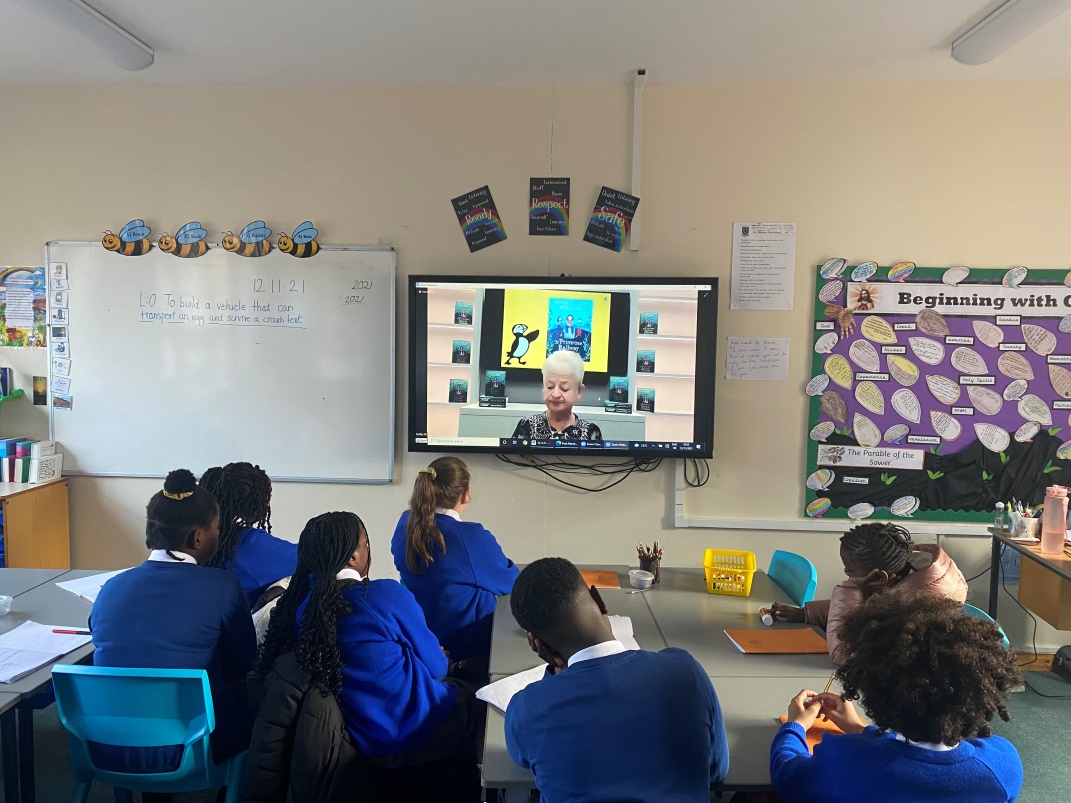 We were lucky enough to join a webinar with the famous author Jacqueline Wilson this week!
Maths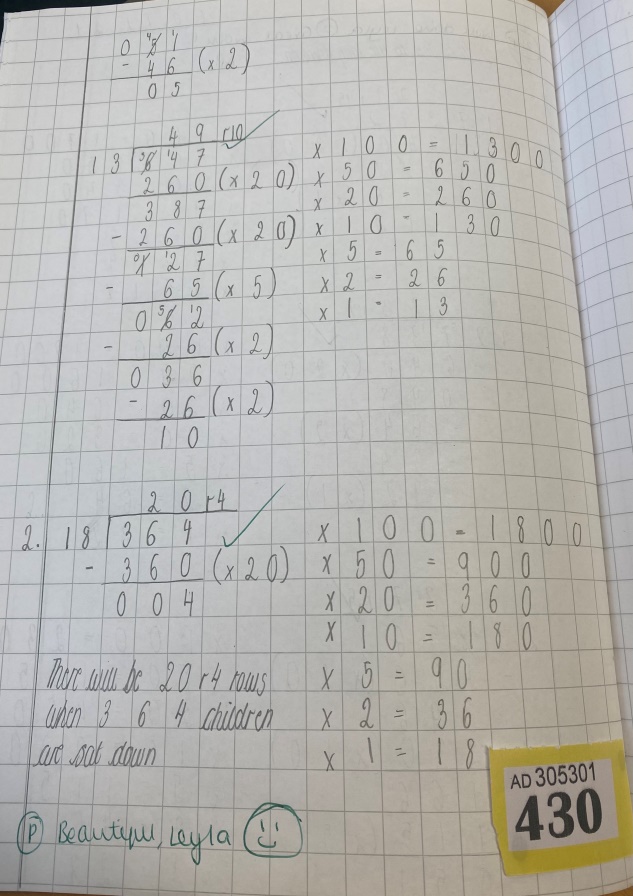 We have been working on long division this week. We have been using the 'chunking' method. After lots of hard work and determination, we've nailed it!
Science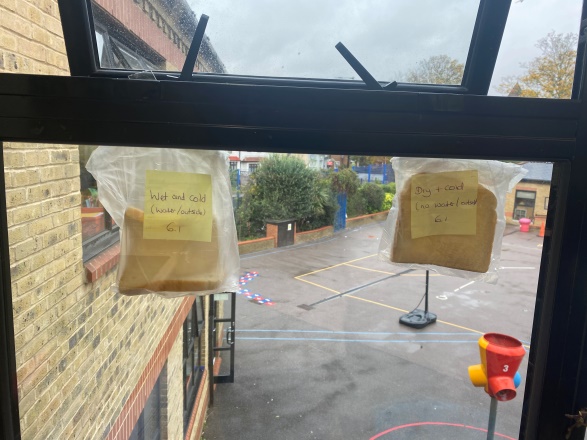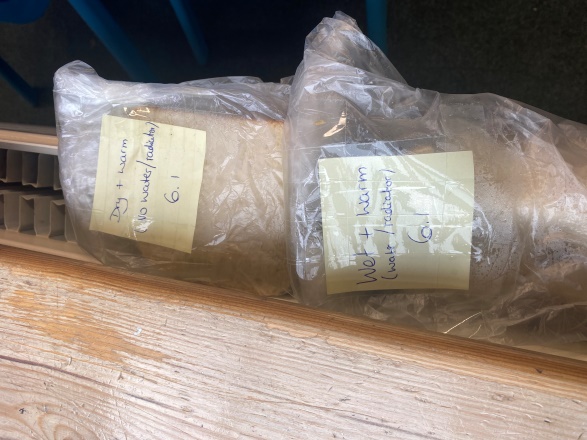 In Science, we have been learning about microorganisms. We carried out an experiment to test how quickly microorganisms grow on bread in different conditions. We will leave one piece of bread in each of the conditions and then check how much mould has grown on each piece after a week.
RE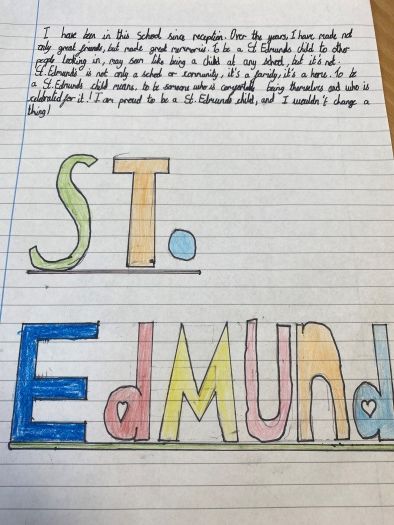 In Year 6 we have been looking at our 'Class Saint', St Edmund. We feel lucky that our Class Saint is also our Patron Saint! We learnt the story of St. Edmund and thought about what it means to be a martyr. We thought about Edmund's Faith, strength and bravery. We considered what it meant to be a 'St. Edmund's child' and a child in our school community.
Computing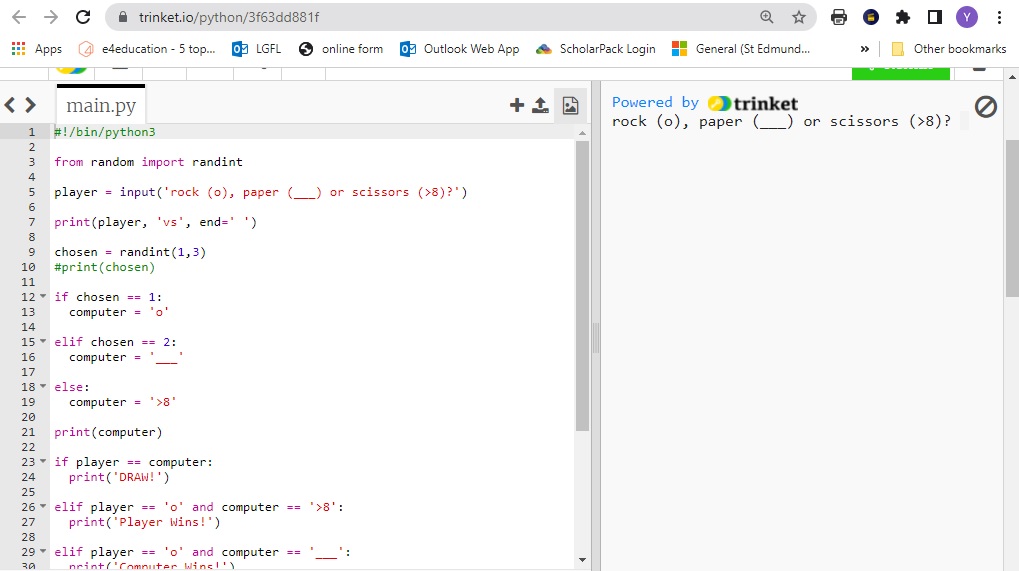 In computing, we used Python to make a Rock, Paper, Scissors game.
Topic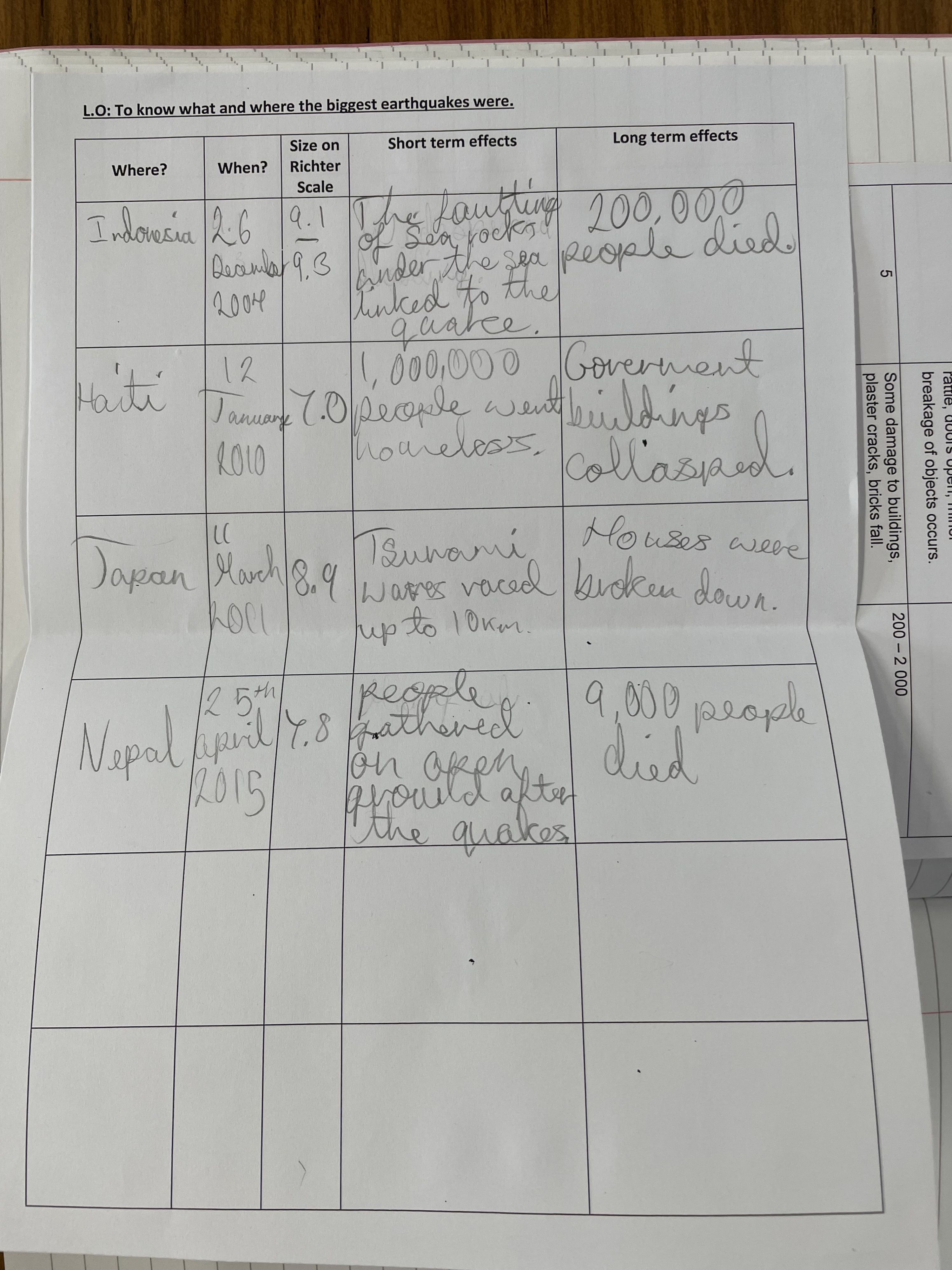 In Topic, we have been learning about Earthquakes. We have found why Earthquakes happen, how we measure them and where in the world earthquakes usually happen.
Art/D&T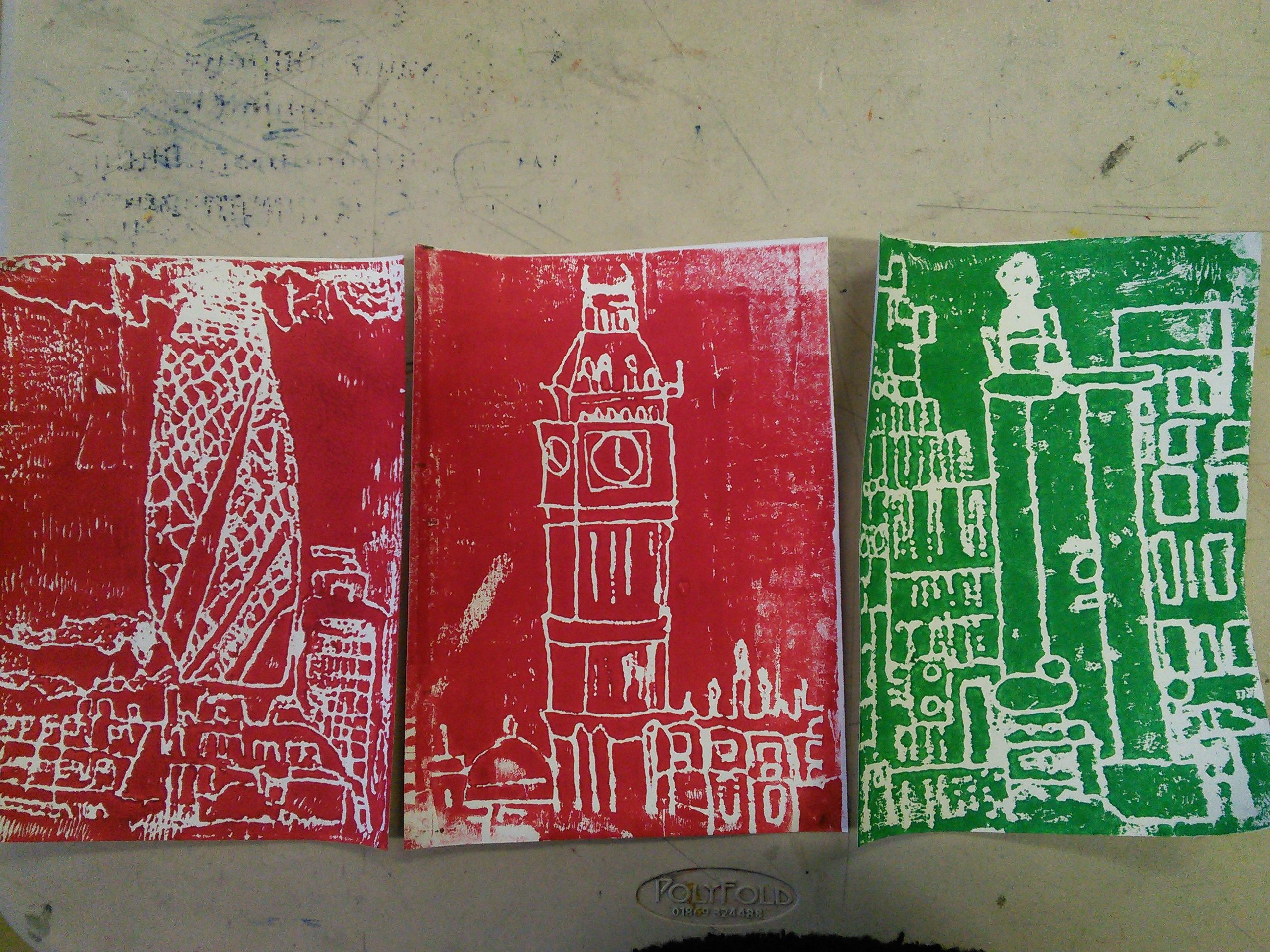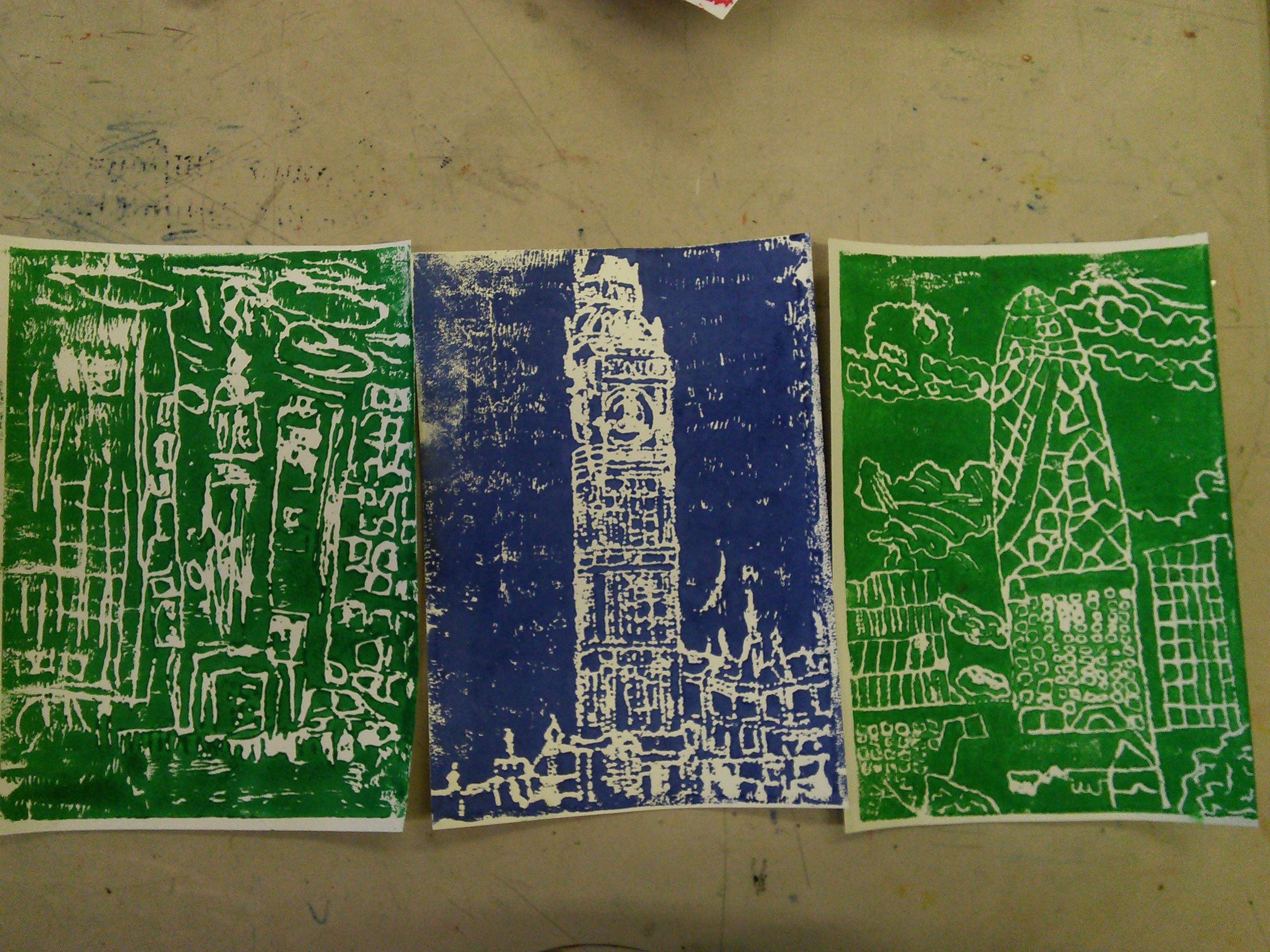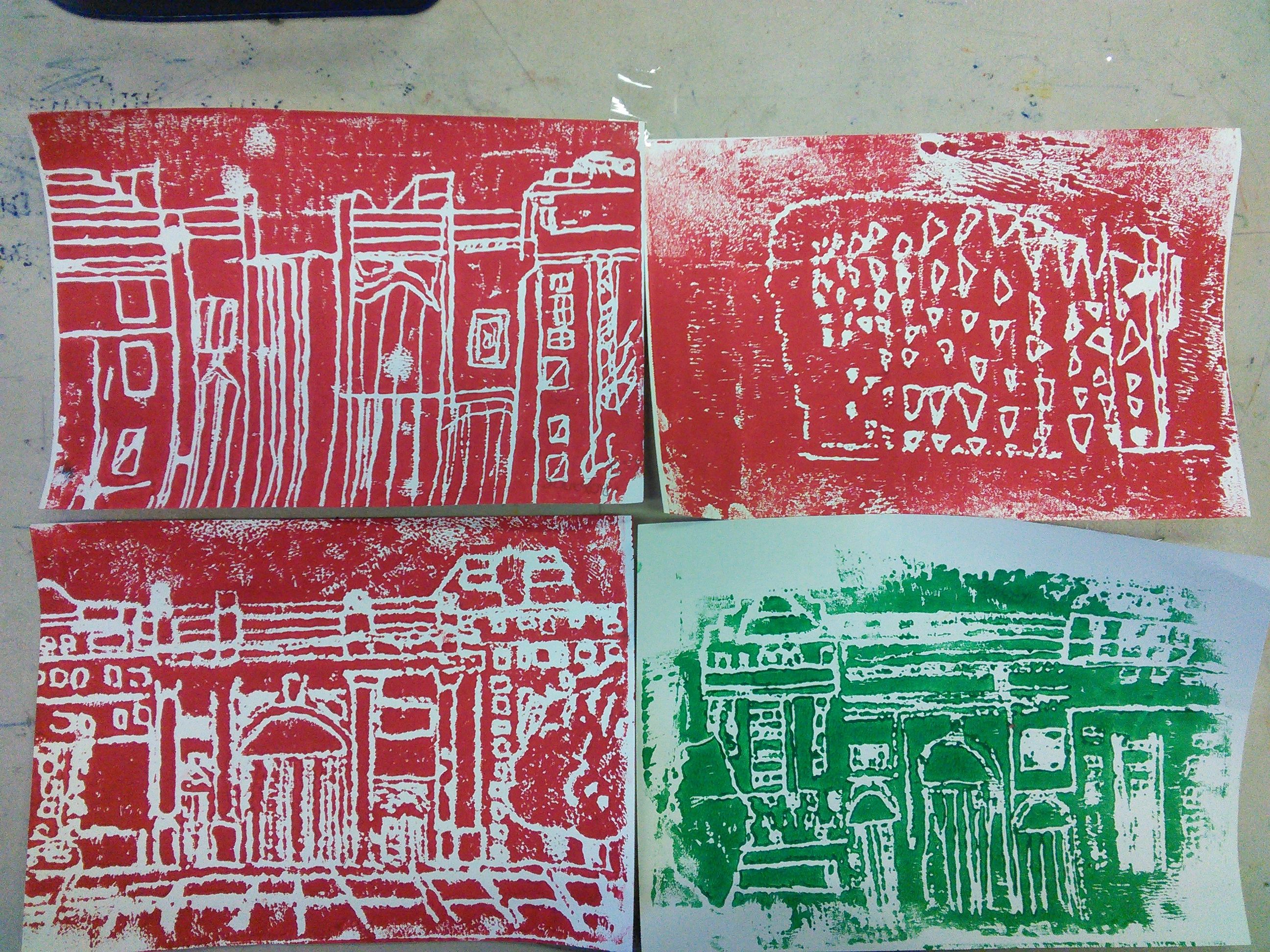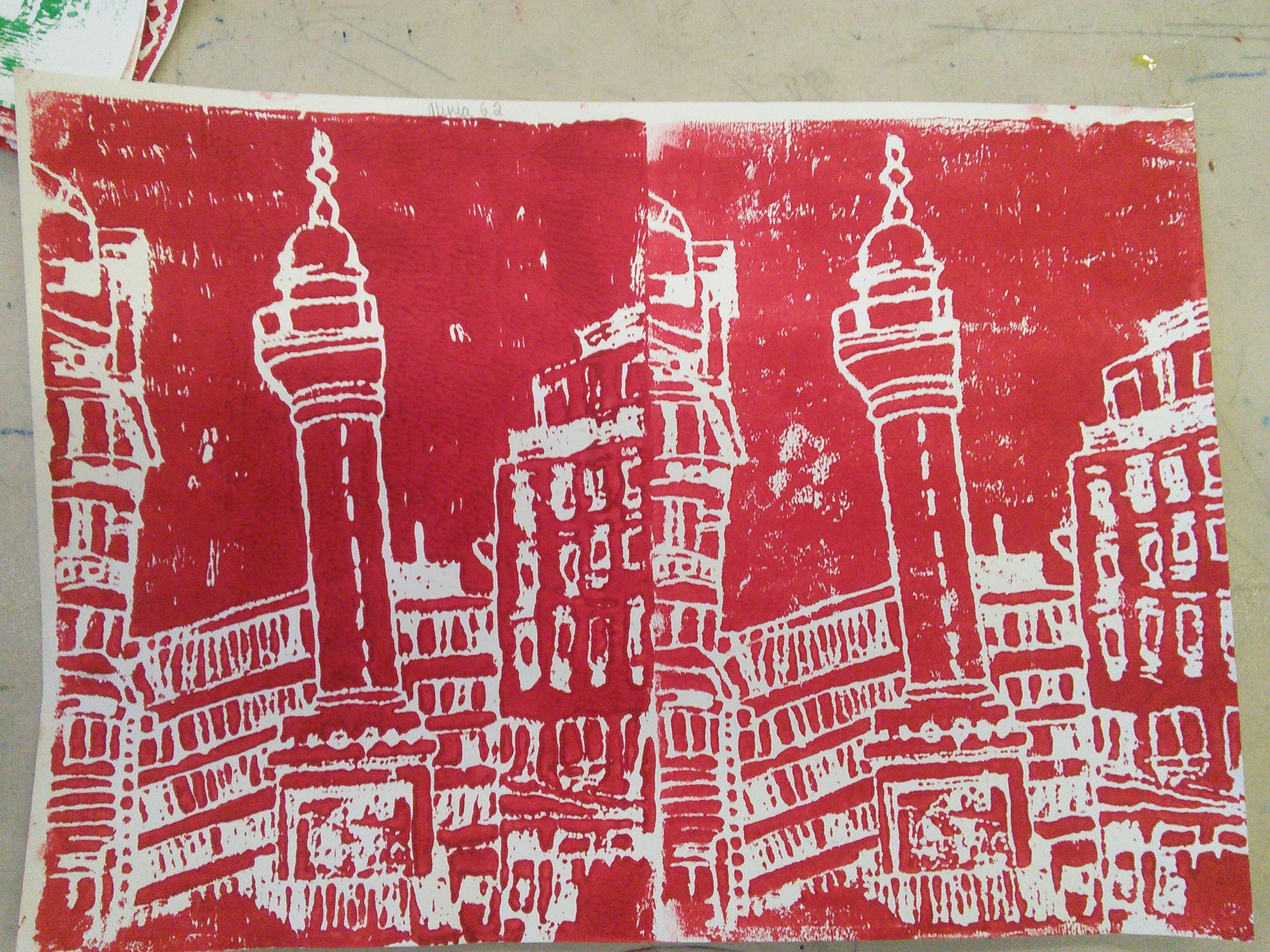 Year 6 learnt about an artist called Steven Wiltshire (The Human Camera). He has a great gift for perfectly recreating every detail of a building or buildings in a city which may be as a result of his autism.
They drew London Landmarks then transferred their drawings to a polystyrene tile using tracing paper. They then printed from the tile. Can you recognise any of them?
Other News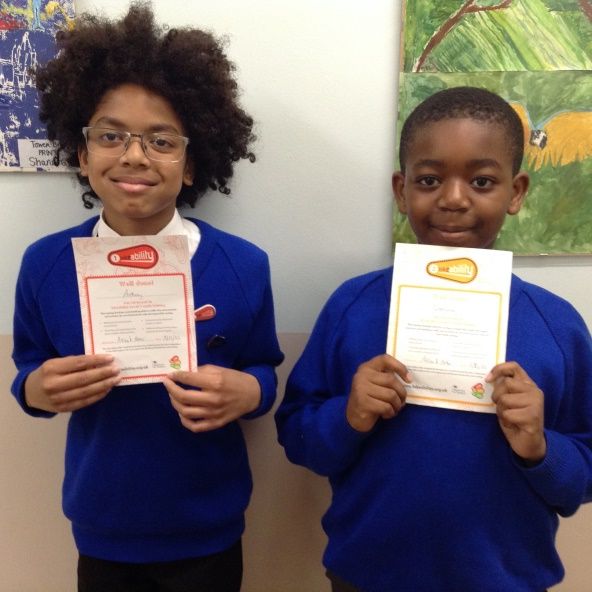 Some children in Year 6 took part in Bikeability Training. They learnt how to ride their bikes safely on the roads. All of the children who took part either achieved their Level 1 or their Level 2 certificate. Well done!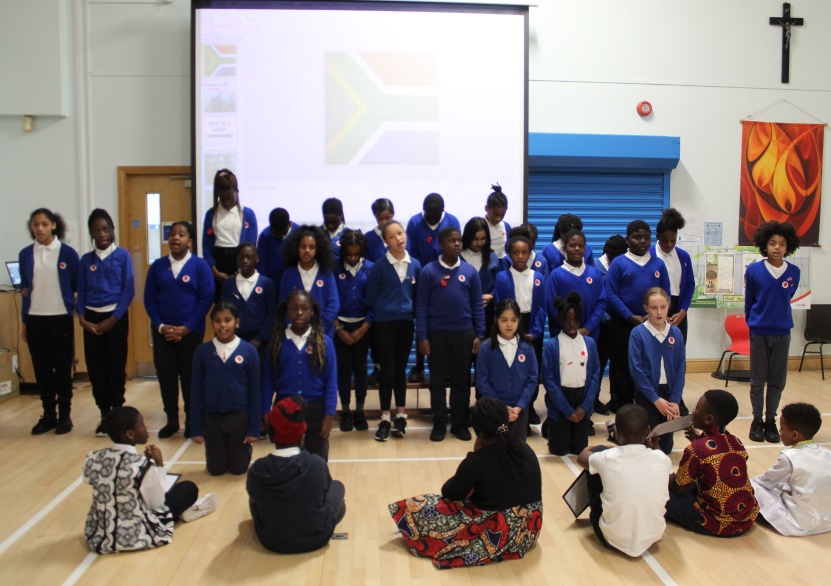 The choir took part in our Remembrance Day Assembly. They sung the Nigerian folk song, 'Home Again'. It was spine-tingling.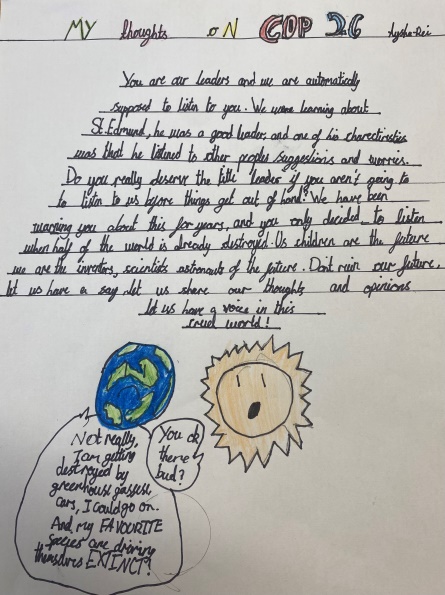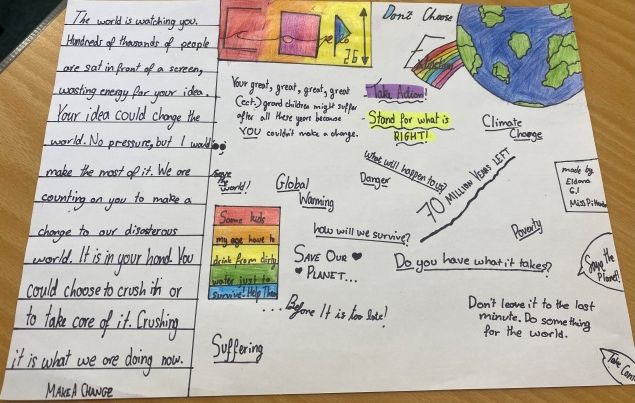 We watched the video of 'Frankie the Dinosaur' talking to world leaders about climate change. As COP 26 draws to a close, we created our own messages for world leaders.
A2 WK 1/2
P.E
P.E. Days for Year 6 – Wednesday and Thursday.
Full kit is required to be worn to school on both days.
P.E. Kit includes – Plain Navy Tracksuit Bottoms, Plain Navy Sweatshirt, Navy Shorts, White Polo Shirt Top, Black Plimsolls or Plain White/Black Trainers (no logos please)
Homework / Home Reading
Each week homework will be given as follows:
English homework is uploaded every Thursday on Google Classroom to be submitted the following Tuesday.
Maths homework is uploaded every Thurday on MyMaths to be submitted the following Tuesday.
One piece of R.E. Homework will be set on Google Classroom every half term. It will be set on a Thursday to be submitted the following Tuesday.
Home reading – Home reading books must be read with an adult and signed each week. They will be sent home on a Thursday and should be returned by Tuesday. In Year 6, lots of children will be reading novels as their home reading book, it is expected that they read several chapters a week, not the entire novel.
The children should also complete 20 minutes of daily reading.
Topic Related Projects are often given over holiday periods.
Times tables are practised regularly in class and it would be beneficial if they practice at home also. These are tested every Friday.
Spellings will be given out on Thursday, they should be learnt for the following Tuesday.
Teacher Information videos
Please find below the slides from the Year 6 Information Video. The full presentation from teachers can be found on your child's Google Classroom page.