Physical Education
PE and Sport
St Edmund's Catholic Primary Schools' vision for PE is to be committed to every child in the school, to meet their individual needs and reach their potential. To achieve this, children from every Year group, Reception to Year 6, take part in two hours of planned lessons each week. This includes one hour outdoor and one hour in our well-equipped hall.
In both Key Stages, lessons include invasion games, ball and athletic skills, dance and gymnastics. These lessons are delivered following Enfield Borough PE Team plans, which develop every pupil's balance, coordination, agility and skill.
Swimming
This is an important part of the PE Curriculum and pupils from Year 5 travel to Edmonton Green Swimming Pool for 15 weeks of lessons during the course of the year. They are taught by qualified swim instructors who work for directly for the local authority.
Extra-Curricular Sport clubs
Alongside our timetabled lessons, we run a variety of after school clubs. These include netball, cross country and boys and girl's football. These extra-curricular clubs provide additional coaching for pupils with a keen interest to develop their skills. Those who attend also get a chance to represent the school at borough competitions, where we have been very successful winning
Daily Mile initiative
The Daily Mile initiative encourages children to improve their physical and mental health and well-being. We have also been very fortunate for Sir Mo Farah to visit and promote this in our school by running along with the children and staff.
Lunchtimes
To ensure our children are involved in structured play at lunchtime, we have a sports coach from Foundation Sports who supports and instructs the game. Our lunchtime supervisors have also been trained to lead activities in the playground with designated areas for adult and children relationships to blossom outside the classroom setting.
Sports Day
Sports Days are always great days out at St. Edmund's school. Each year, over two days children compete in House teams or Year groups in the world-class Lea Valley Athletic Center. It is a fun, competitive day and memorable day for the family and whole school community. Each child takes part in different events such as running, skipping, relay, hurdles and long jump.
Together with other subjects, PE helps to prepare pupils for adult life and contributes to the development of a wide range of physical, personal, social, learning and thinking skills.
We are delighted to say that physical education at our school is growing from strength to strength each year. Last year alone, we maintained our Gold in the Sainsbury's Active Kids awards, and we are now going for Platinum!
For even more detail regarding our PE curriculum and extra sporting activities, please look across our website.
PE Subject Leader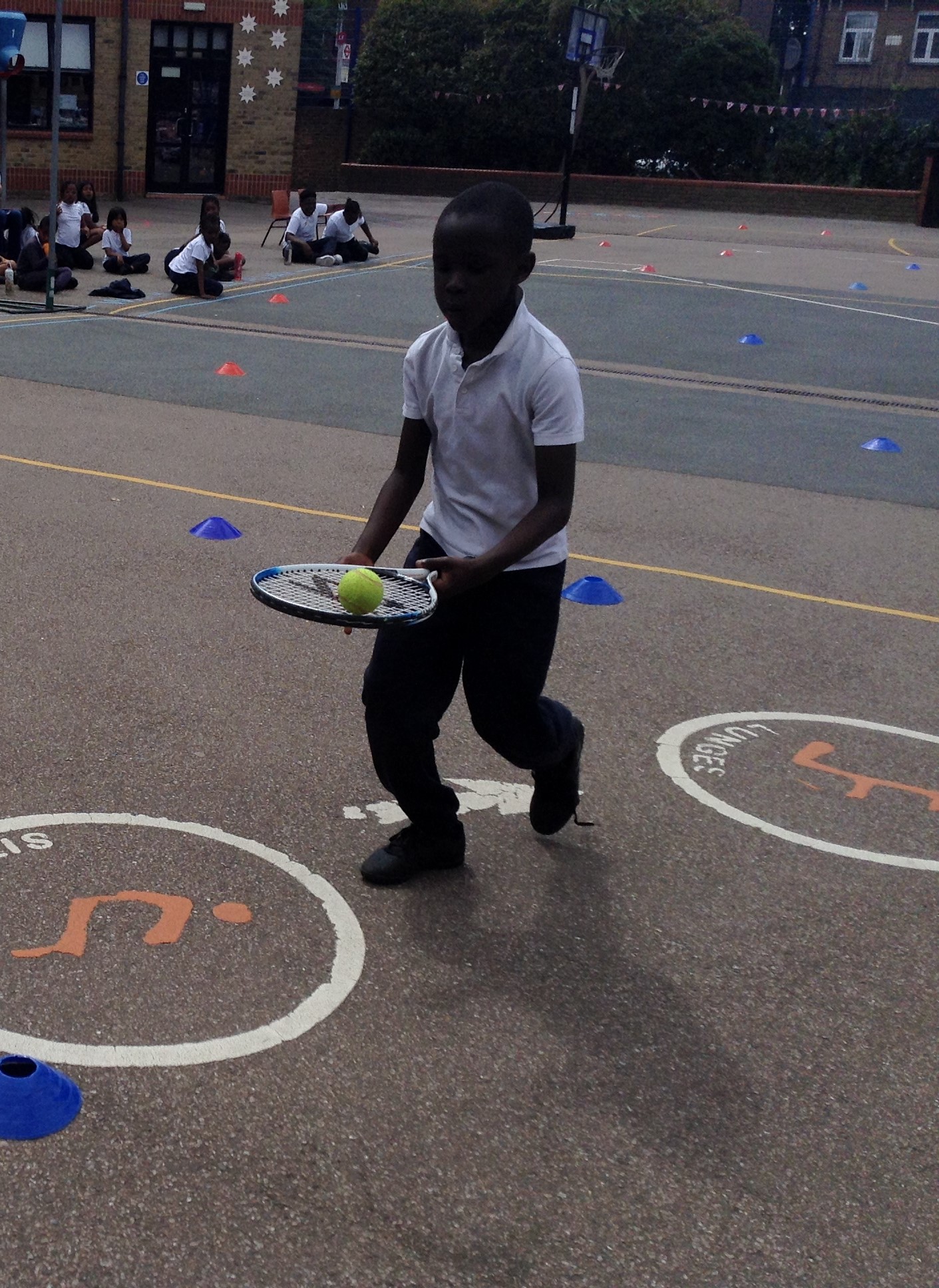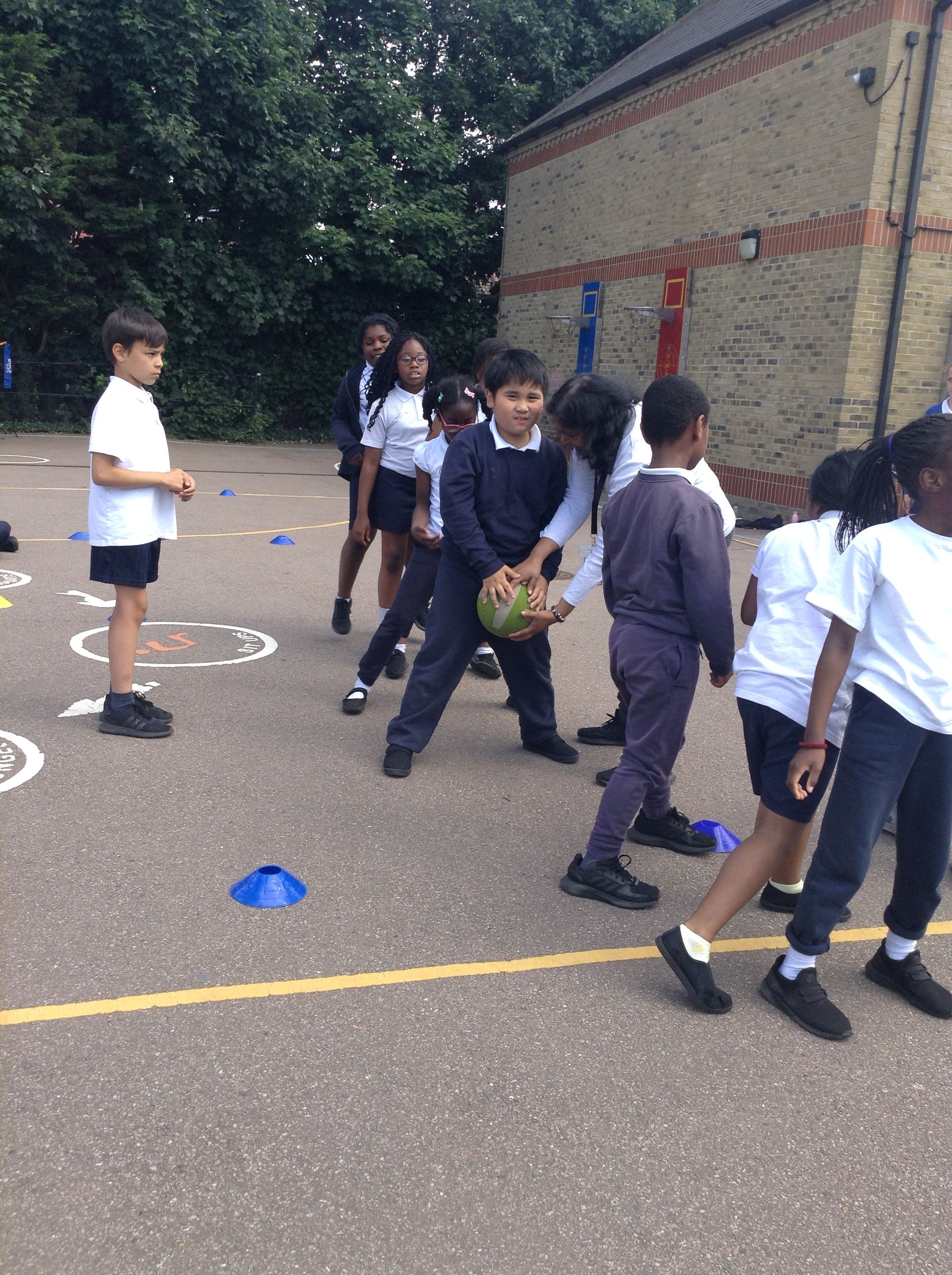 Girls Football Team
On Tuesday 17th May the girl's football team from year 5 and 6 represented Tottenham Hotspur at the Premier League Primary Stars Football Tournament at Vicarage Road Watford.
They needed to meet very early at Tottenham Stadium. The girls played 4 matches in their group, they were: Arsenal, Brentford, Leeds United and Southampton. We drew our first match and one the next two, unfortunately we lost our last match to Brentford, who went on to win the tournament.
The girls had a fantastic day and there was a great atmosphere, they met football players and had photos with them, a day truly to remember!
Inter-House Basketball
Boy's Football B Team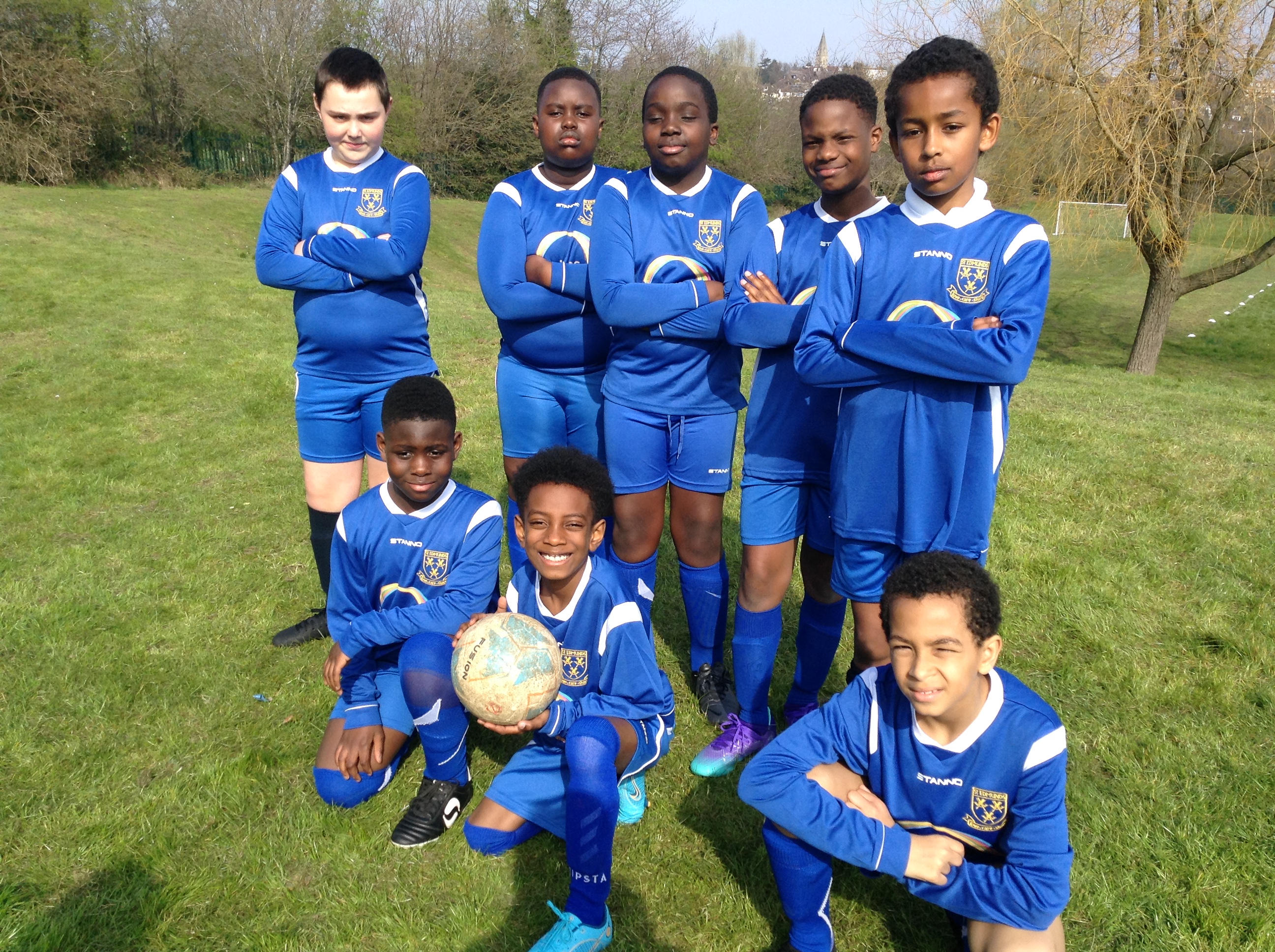 Well done to Yr 5 and 6 Football B team who played Grange Park school on Friday 25th March. This was their 1st match, they did well as a team, but they unfortunately they lost. There was some good defending and by the 2 goalkeepers for saving a few shots!
Boy's Football A Team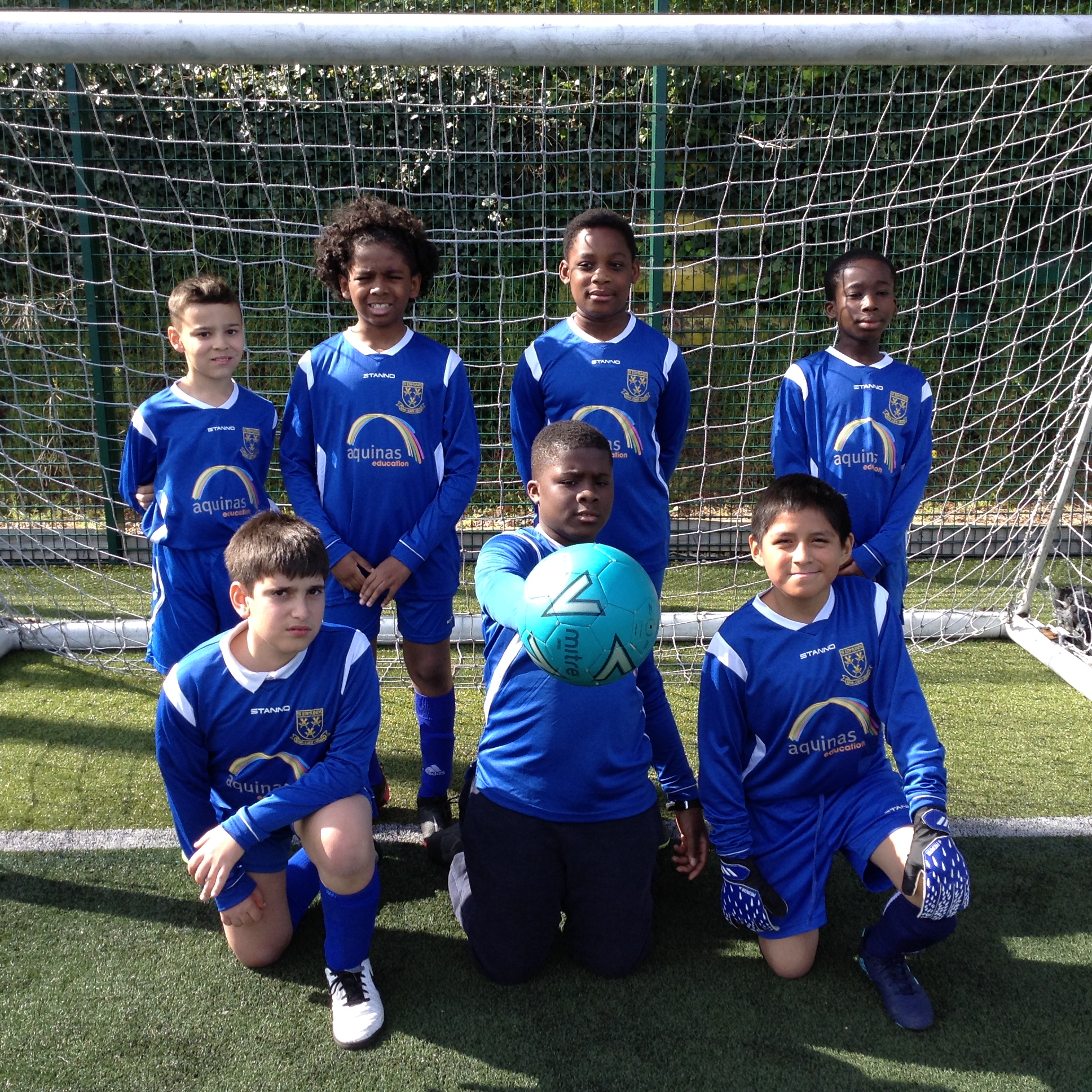 The boys in the Year 5 and 6 football team played three matches at Power League. They did very well as a team, unfortunately they lost their matches, but not without putting up a fight. We played Raglan: and lost 5-0, Eldon 2-0 and finally Houndsfield and the score was 3-2 to them. Well done everyone a good team effort!
Lee Valley multi-skills festival
Well done to the Year 6 House and Vice captains who accompanied KS1 children from Year 1 and 2 to Lee Valley to a multi-skills festival. They were a tremendous help and supported the children in the different activities. They all had great fun, thank you Year 6 you are fantastic leaders!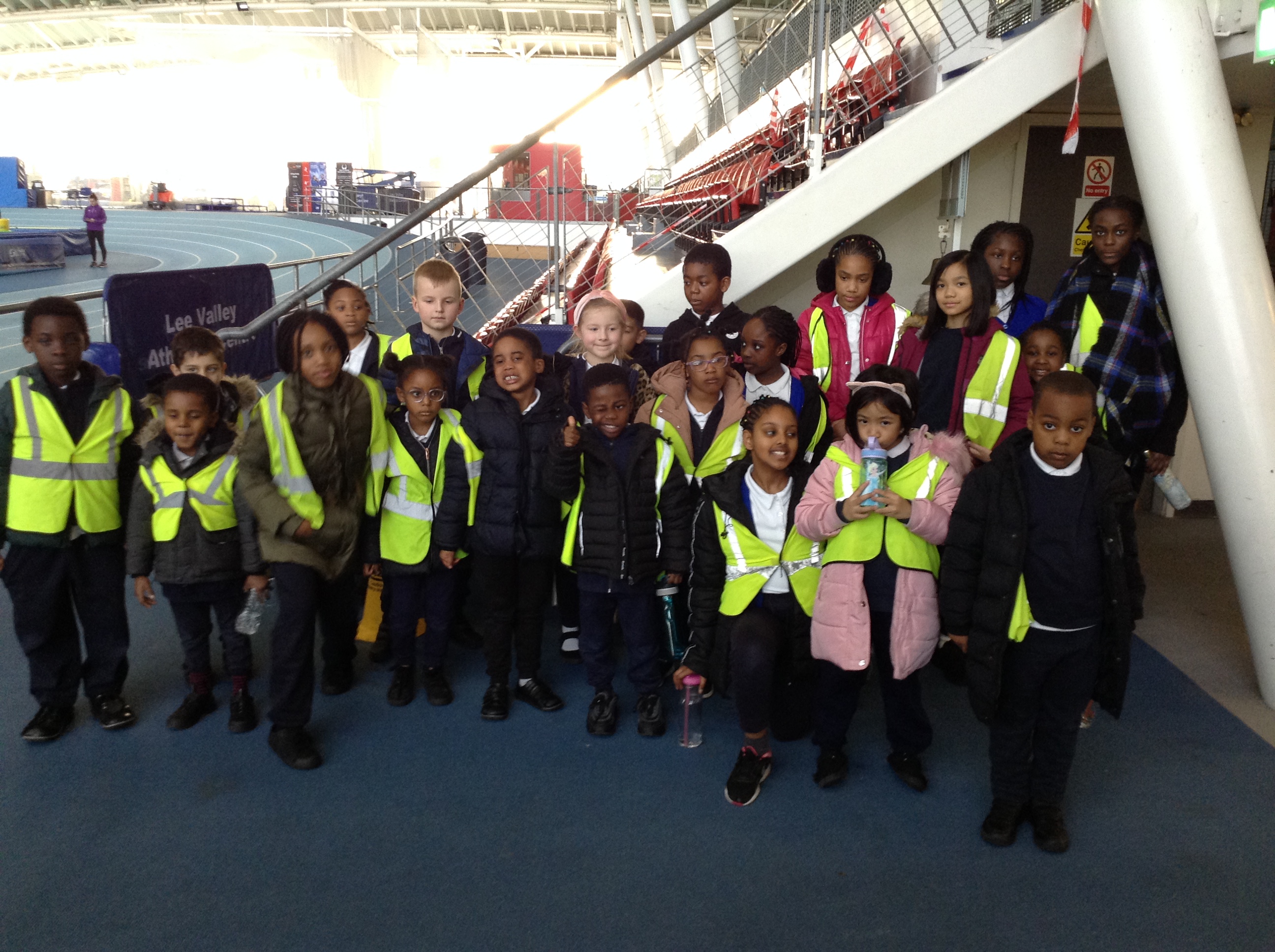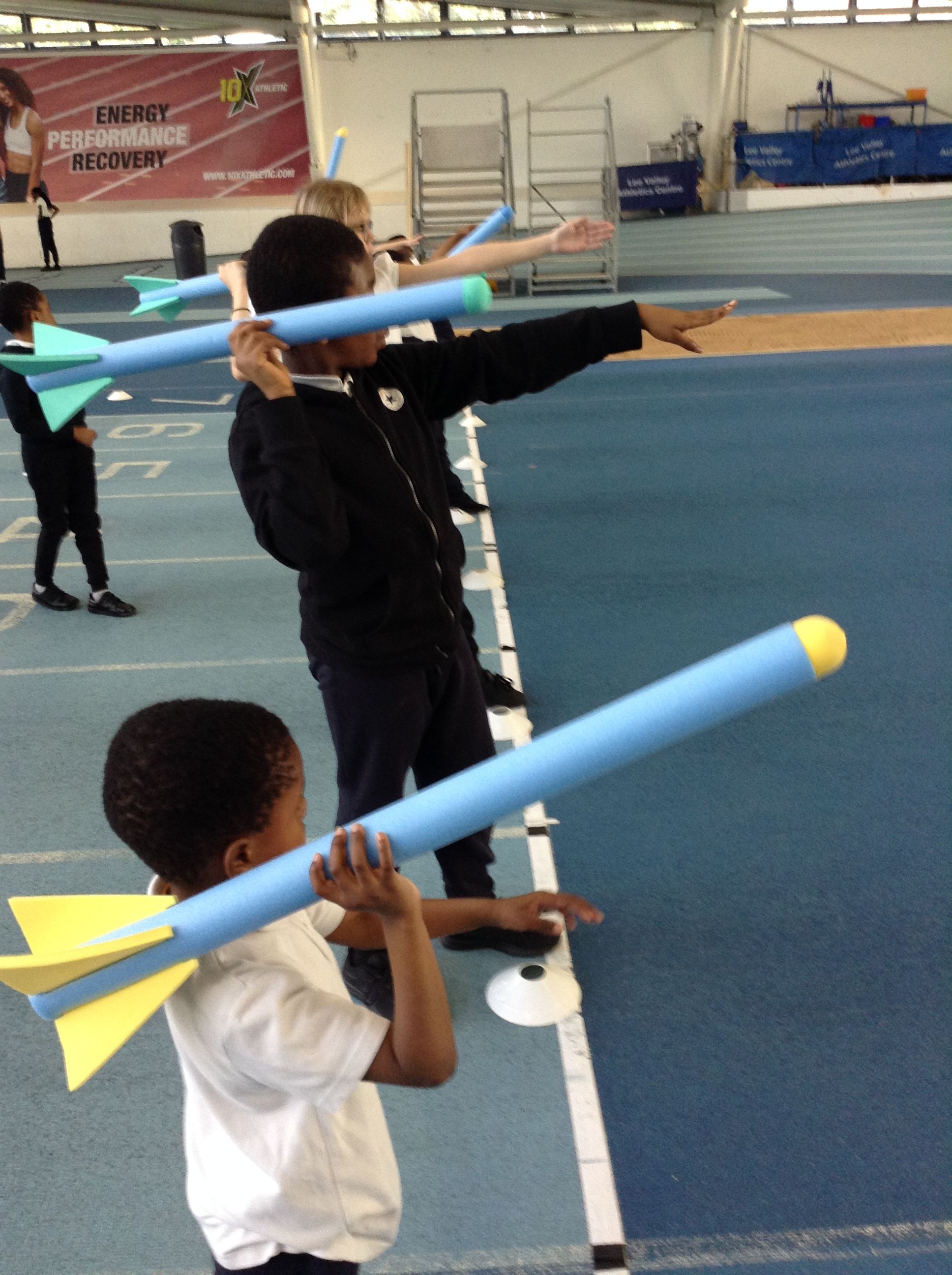 Inter-House Hockey
Well done to all the children that took part in the inter-house hockey. St. Andrews won the Year 3/4 matches. St Andrew's were also the winners of inter-house hockey in Year 5 and 6 - congratulations!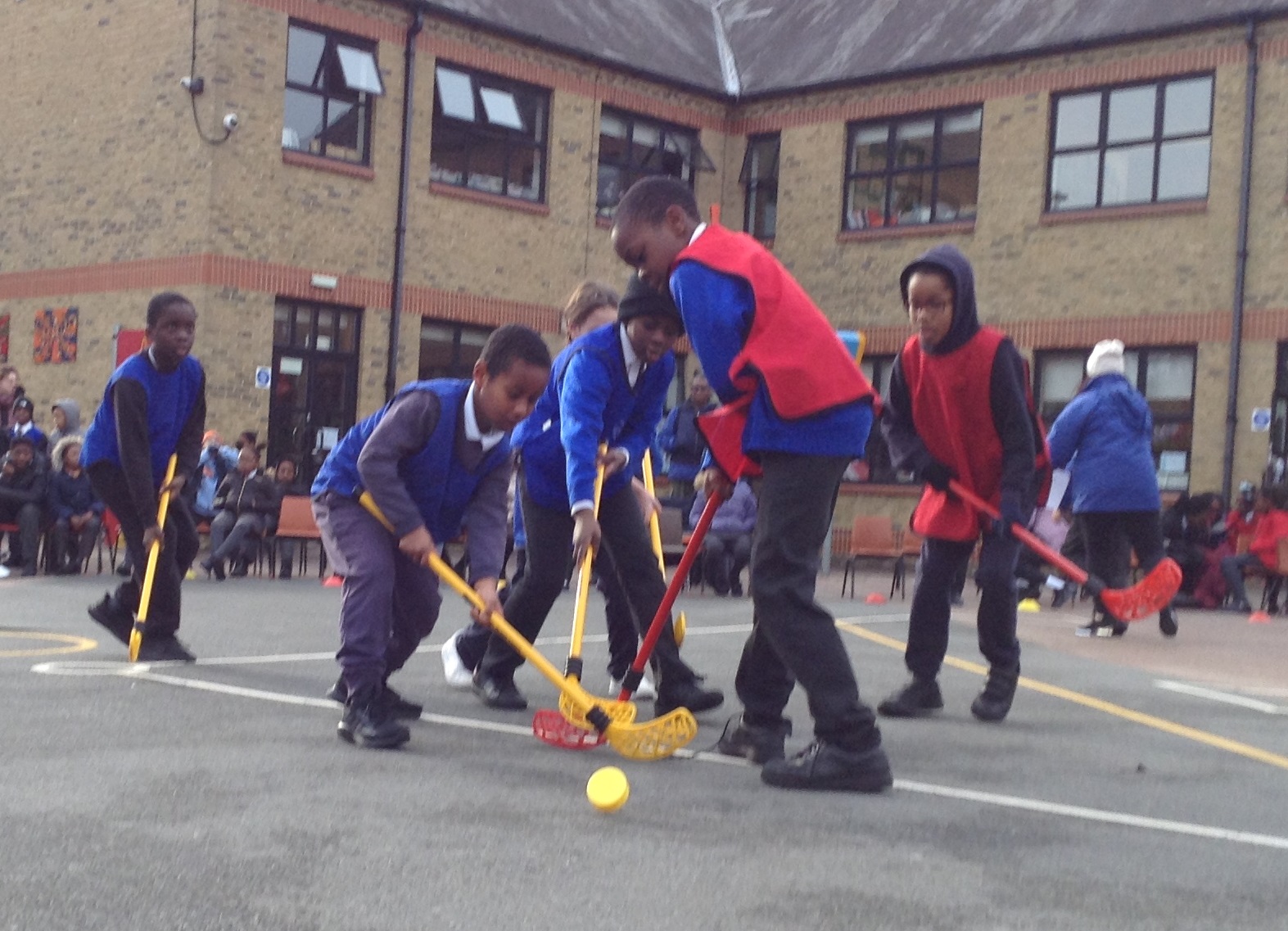 Gymnastics
Year 5 and 6
Gymnastics team in Year 5 and 6.
Well done to the girls who took part in the festival at Edmonton Green Leisure Centre. A great effort by all!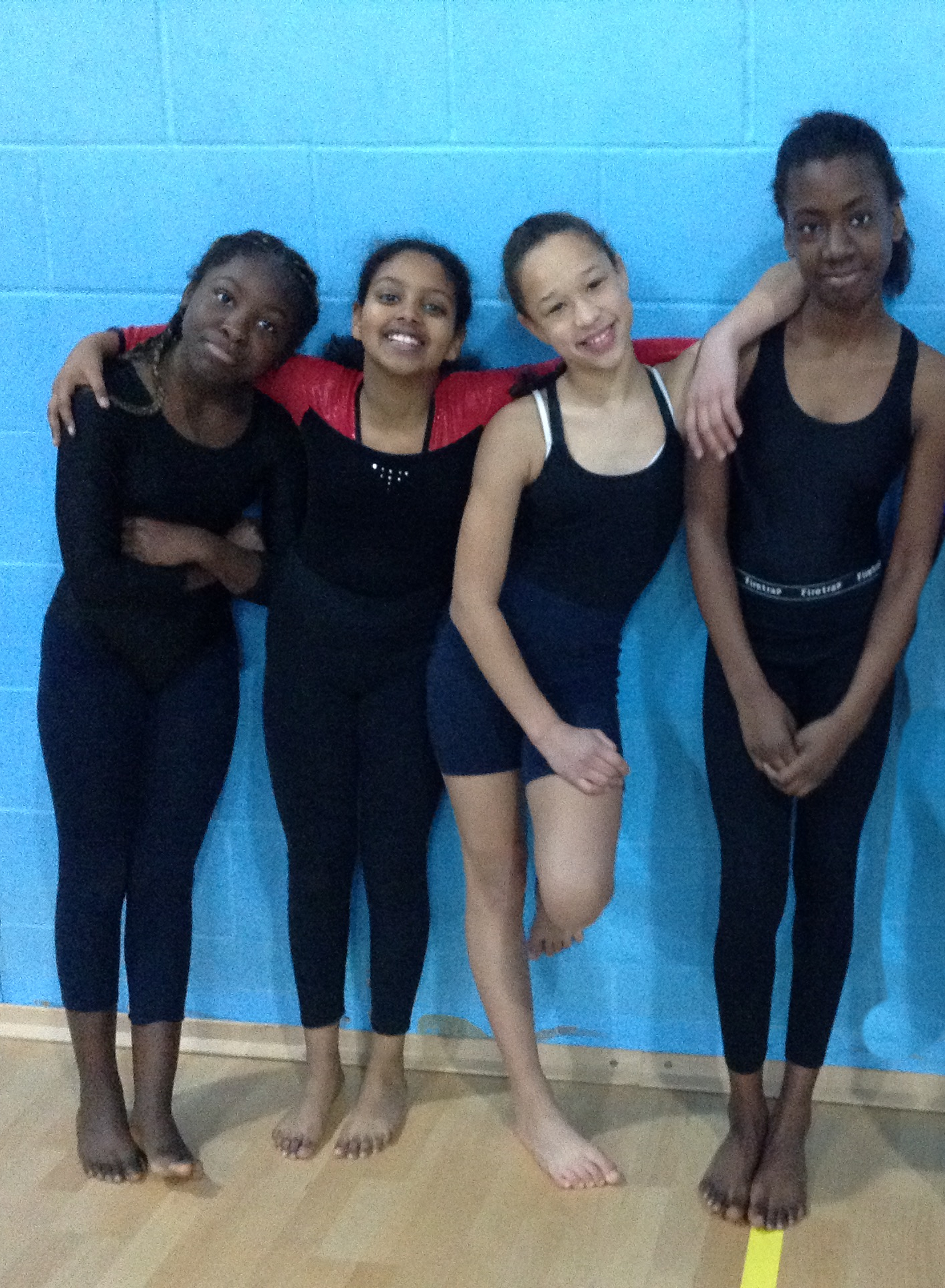 Year 3 and 4
Well done to the 3 girls in Year 3 and 4 for taking part in the gymnastics festival at Southbury Road Leisure Centre. Well done to all three, they did really well.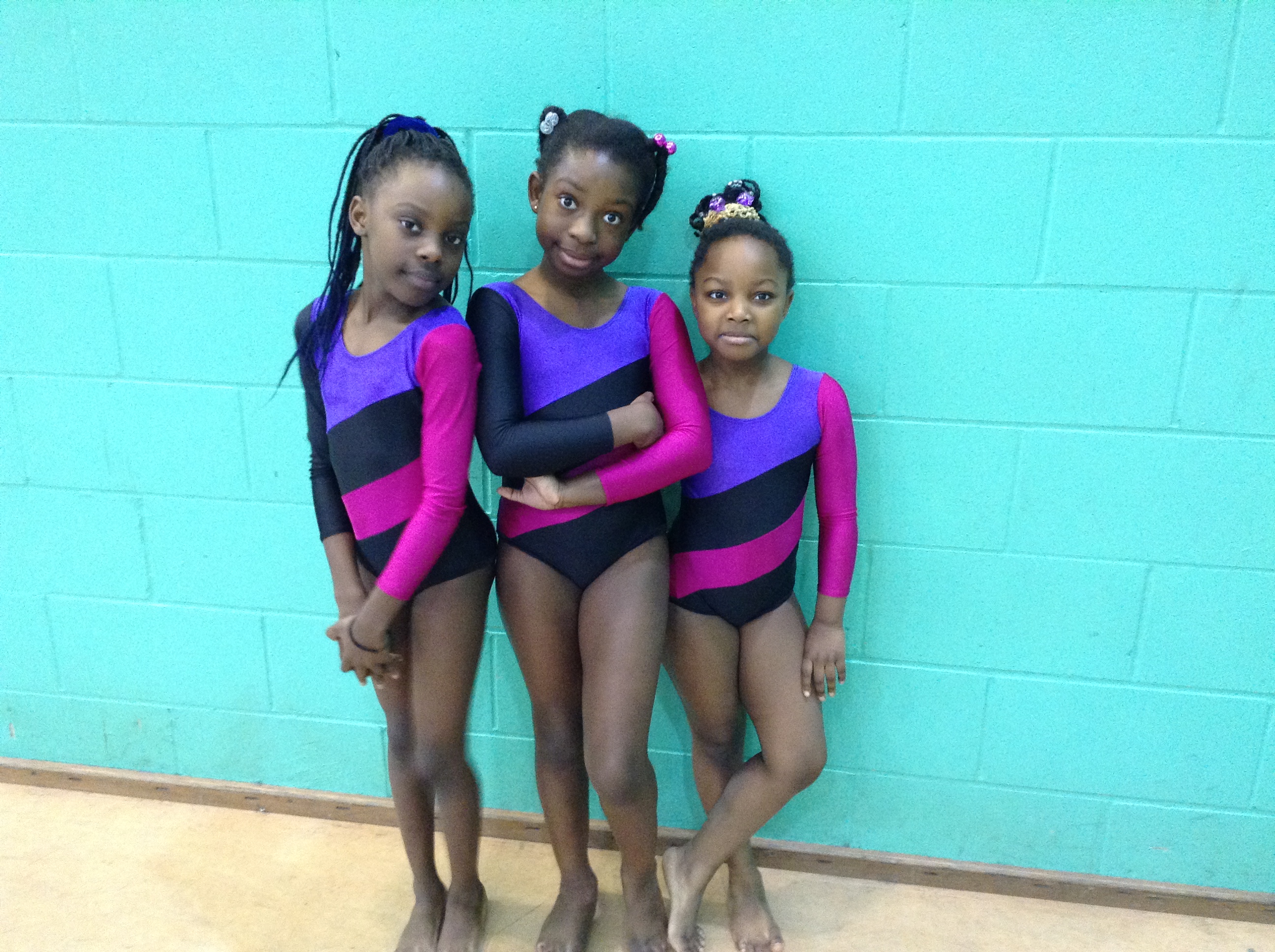 Netball Team
Well done to the netball team who played a fantastic match against Houndsfield winning 14-4.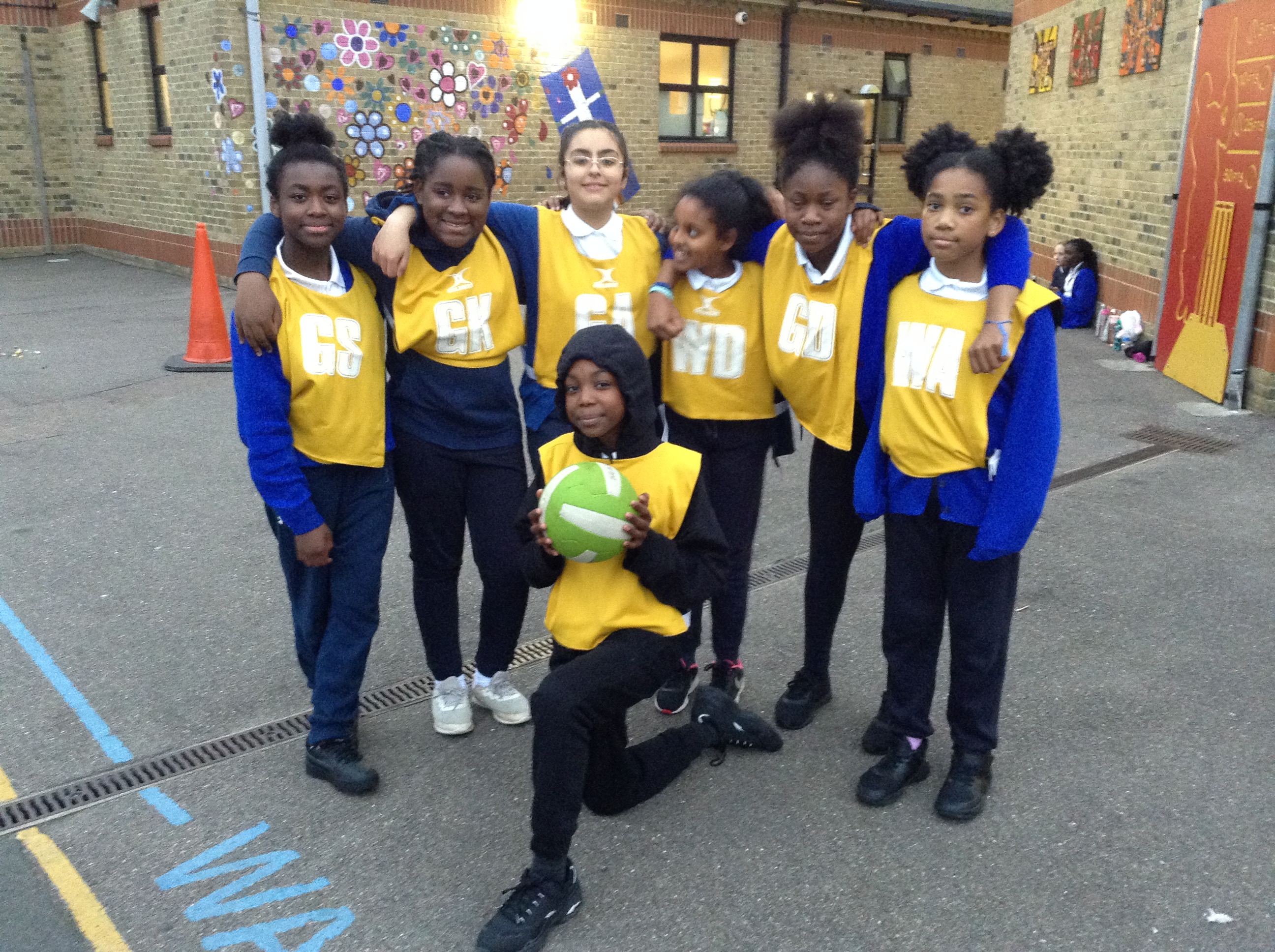 Power League Football 2021
A great effort from the boy's football team who played in their first tournament at Power League. They played 6 matches. They lost a few, won one match and drew one.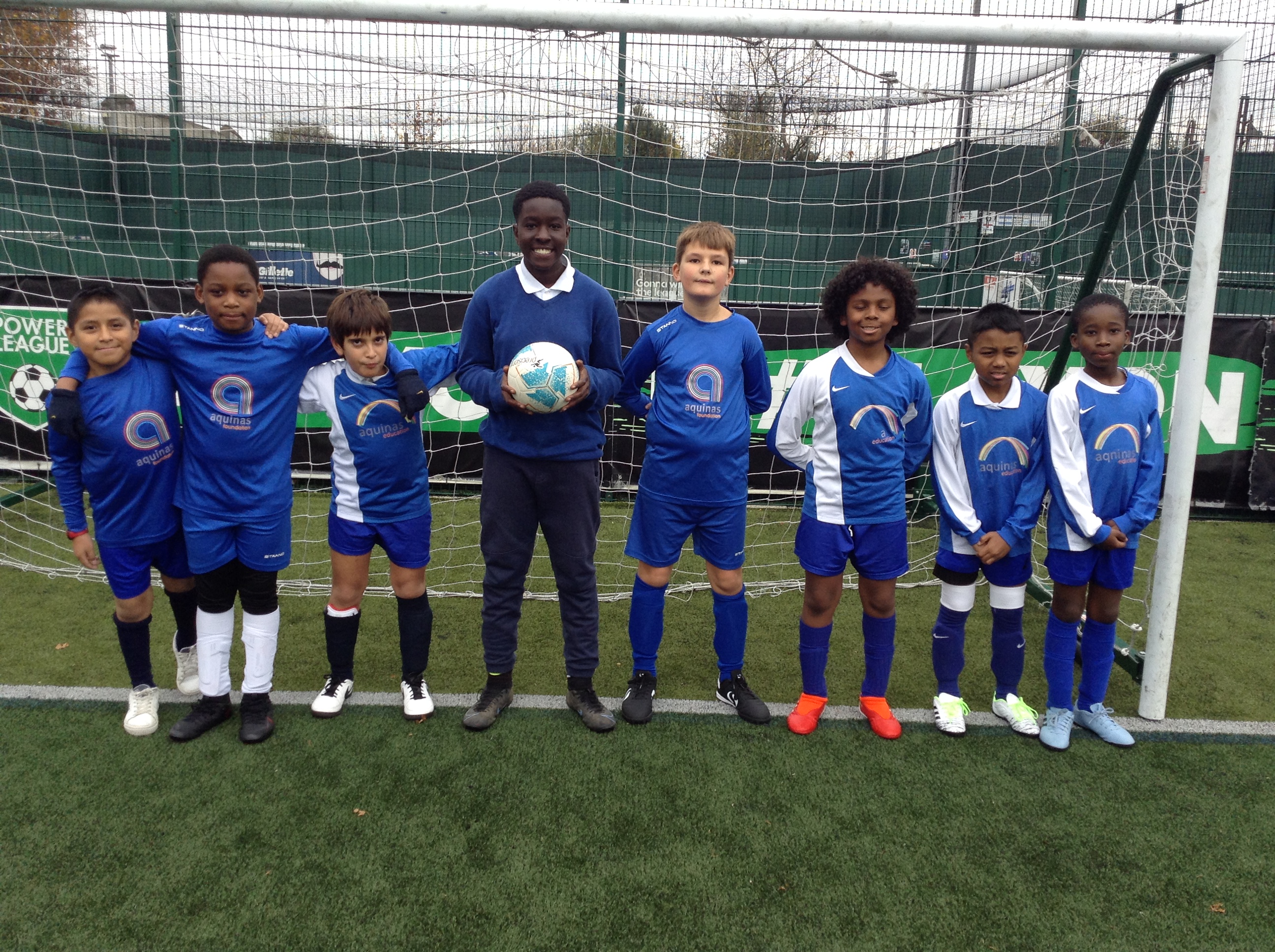 Cross Country Event 2021